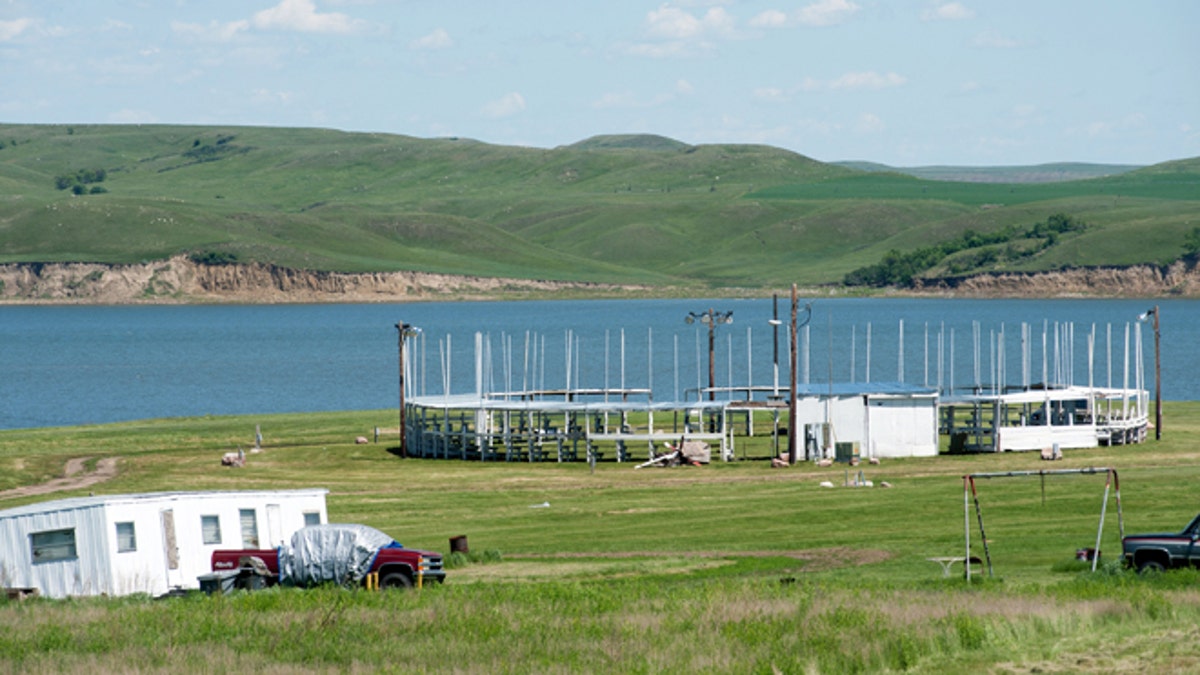 WASHINGTON – For the first time since being elected to the White House, President Obama is visiting Indian Country to get an in-person look at the often bleak conditions facing Native Americans living on tribal lands.
The president and first lady were scheduled Friday to visit Standing Rock Sioux Reservation during an annual event known as the Flag Day Celebration. The reservation straddles the border between North Dakota and South Dakota and is home to about 1,000 residents who struggle with a lack of housing, health care and education, among other problems familiar on reservations nationwide.
The White House said Obama, who pledged to help improve conditions in Indian Country when he was running for president, will recognize that more work needs to be done and outline steps to improve Native American education and economic conditions. With Native American poverty and unemployment more than double the U.S. average, Obama planned to promote initiatives to spur tribal development and create new markets for Native American products and services.
Coinciding with Obama's visit, Interior Secretary Sally Jewell was announcing a plan to overhaul the Bureau of Indian Education, which is responsible for educating 48,000 Native American students at 183 schools in 23 states but by nearly every measure is lagging other school systems. Native American students have low scores on assessment tests and the highest dropout rate of any racial or ethnic group.
The president and first lady planned to meet privately with Native American youth at the Cannon Ball Elementary School to talk about their challenges growing up on the reservation that once was home to Chief Sitting Bull.
Obama is only the third sitting president to come into Indian Country in almost 80 years, although he visited as a candidate in 2008. At that time, he pledged to expand health services, improve education, combat methamphetamine dealers, promote economic development and improve housing on reservations.
"This election is about Indian Country," Obama declared six years ago.
At the Standing Rock Sioux Reservation, some residents said many of Obama's promises are yet to be met. Around Cannon Ball, a handful of houses sit with boarded-up windows, stray dogs roam and a group of young men hang out on a back porch in the early afternoon. The aroma of alcohol hangs in the air. A report released in January by the Bureau of Indian Affairs showed about 63 percent of able workers on Standing Rock were unemployed.
"Around here, they need to do something, especially for the homeless," said Alma Thunder Hawk, who added that her government-provided trailer home is uninhabitable, infested with mice and lacking running water. "I'm elderly. I've been trying to get help. Nobody will help me."
Still, some on the reservation said they feel Obama has done better than his predecessors. Ron His Horse is Thunder, the tribe's former chairman, said he believes Obama has helped American Indians more than any president since Richard Nixon -- assisting in settling lawsuits and prosecuting criminal offenders.
Obama planned to note advances for Native Americans made under his administration, including litigation resolved, protecting Native American women from domestic violence, improved access to federal disaster assistance and tax breaks for tribal benefits.
Curtis Brave Bull, a Cannon Ball resident, said he's seen people working ahead of Obama's visit to spruce up the town, which has seen hard times for many years.
"This is like a ghetto on the prairie, but we now we have to clean things up," Brave Bull said. "So maybe something good will come out of it."