Obama to House Dems: 'We're 24 Hours Away' From Health Care Reform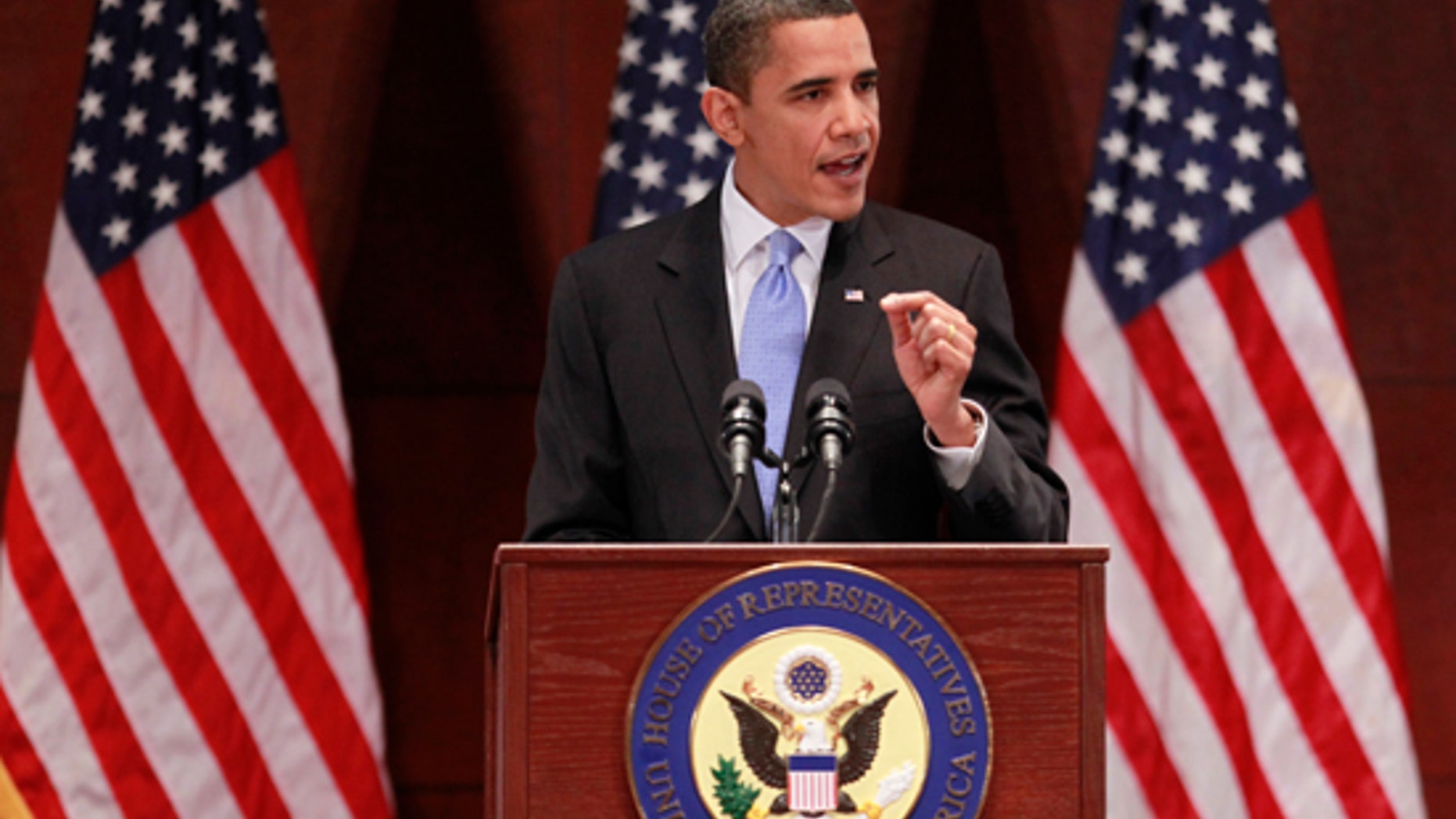 WASHINGTON - With the finish line finally in sight, President Obama on Saturday sought to give House Democrats one final push on landmark health care legislation.
"It's in your hands," Obama said during a Capitol Hill rally. "It's time to pass health care reform for America and I am confident that you are going to do it tomorrow. Let's get it done."
While Obama acknowledged the political difficulties many of the lawmakers faced in supporting an unpopular bill, he said it is "the single most important step that we have taken on health care since Medicare."
"We're a day away," he said. "After a year of debate and arguments made by just about everyone, we're 24 hours away."
Democratic leaders also sought to inspire wavering lawmakers.
"We are on the verge of making great history for the American people and in doing so we will make great progress for them as well," House Speaker Nancy Pelosi said.
Senate Majority Leader Harry Reid compared the final push for health care reform to the last minute of a championship basketball game in which Republicans keep fouling Democrats to prevent time from running out.
"They're not just delaying the inevitable, they're delaying the imperative," he said. "When the buzzer sounds, there will be a winner: the American people."
Reid said he had "the commitment of a significant majority" of senators to help send health care legislation to the White House.
House leaders expect to pass the Senate's version of the legislation on Sunday.
House Democrats want to make changes in that bill -- and those fixes will come in a different measure that would require the Senate's OK.
House Democrats have been worried that their changes might die in the Senate and leave representatives vulnerable to campaign attacks.
Republicans, unanimous in opposition to the bill, complained anew about its cost and reach.
Under a complex -- and controversial -- procedure the Democrats have devised, a single vote probably will be held to send one bill to Obama for his signature and to ship a second, fix-it measure to the Senate for a vote in the next several days.
The sweeping legislation, affecting virtually every American and more than a year in the making, would extend coverage to an estimated 32 million uninsured, forbid insurers to deny coverage on the basis of pre-existing medical conditions and cut federal deficits by an estimated $138 billion over a decade.
Congressional analysts estimate the cost of the two bills combined would be $940 billion over a decade.
For the first time, most Americans would be required to purchase insurance, and they would face penalties if they refused. Billions of dollars would be set aside for subsidies to help families at incomes of up to $88,000 a year afford the cost. And the legislation also provides for an expansion of Medicaid that would give government-paid health care to millions of the poor.
One day after Democrats released 153 pages of revisions to their bill, they were back at it, responding to fresh concerns from some of the rank and file about disparities in payment levels to Medicare providers in different areas of the country.
Republicans said, as they have from the outset, that Democrats were angling for a government takeover of health care. They also said the cost of the bill would be covered by $900 billion in higher taxes and cuts in future Medicare payments.
The Associated Press contributed to this report.