Obama Seeks Partial Three-Year Spending Freeze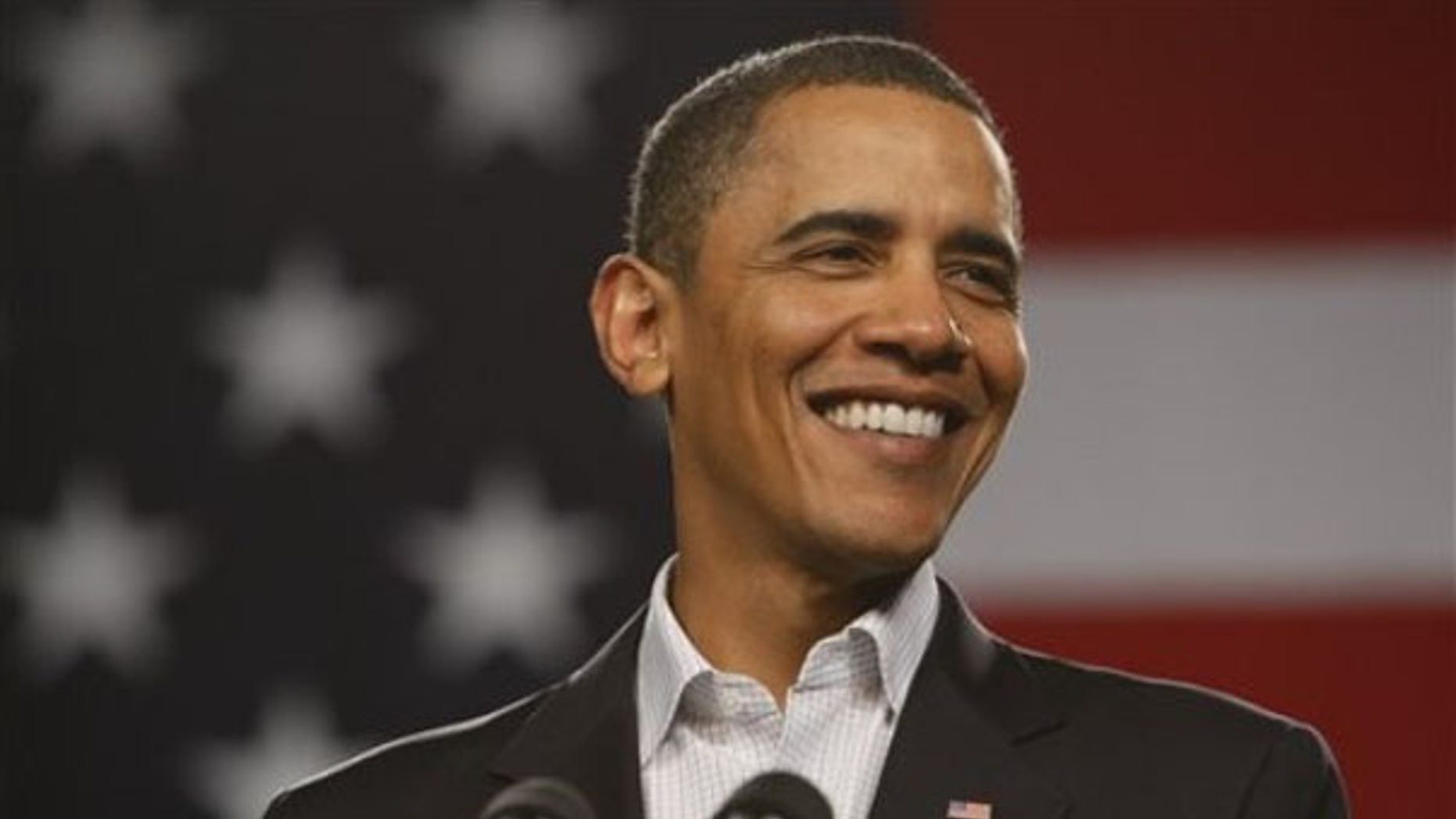 President Obama, after spending hundreds of billions his first year, now is seeking a partial three-year federal spending freeze that would reduce budgets by less than 1 percent.
The drop-in-the-bucket nature of the president's proposal was underscored Tuesday by a Congressional Budget Office estimate projecting the 2010 federal deficit to hit $1.35 trillion -- Obama's spending freeze would be expected to save up to $15 billion the first year.
The president will propose the congressional freeze on "non-security" spending in his State of the Union address Wednesday night, senior administration officials said. The freeze, which would apply to annual spending on day-to-day government,  appears to be an attempt to answer widespread voter concern about rising deficits and debt.
But the scope of Obama's proposal is being met with skepticism on Capitol Hill, as Republicans say that any freeze will be small in the context of federal spending under Obama's watch.
"Given Washington Democrats' unprecedented spending binge, this is like announcing you're going on a diet after winning a pie-eating contest," said Michael Steel, spokesman for House Minority Leader John Boehner.
Republicans note the catch-all spending bill Obama signed in March that included leftover budgets from President Bush boosted spending by 8 percent, and the catch-all spending bill he signed in December increased non-defense spending by 12 percent.
The latest proposal is not across the board. It would exempt the costs of the wars in Afghanistan and Iraq, all other Pentagon spending, as well as foreign aid and the budgets of the Veterans Administration and Department of Homeland Security.
It also would not impact mandatory spending on Social Security, Medicare and Medicaid. Spending on these three programs alone this year is projected to equal 8.7 percent of the nation's gross domestic product, or 59 percent of all federal spending.
But even this pared-back proposal for a freeze is expected to meet resistance from Democrats on the Hill, something the administration appears to be bracing for.
"Do I think this is going to win us lots of kudos among some on Capitol Hill?" said one official. "No."
Administration officials said Obama will use his State of the Union address to urge Congress to impose the spending freeze for the next three budget years. If Congress follows suit, taxpayers would save $250 billion over 10 years under the proposal. That figure represents what would be spent, in part to keep up with inflation, without a freeze on "non-security" programs. Inflation may be starting to tick back up. IHS Global Insight has forecast inflation to grow this month at a rate of 0.3 percent from last month and 2.8 percent from last January.
Next year, a "non-security" spending freeze would save between $10 billion to $15 billion -- a fraction of the current $3.5 trillion budget. In comparison, the "security" spending items exempted from the freeze are as follows: $663 billion for defense, $56 billion for veterans, $43 billion for homeland security and $53 billion for foreign aid.
"We're not here to tell you we've solved the deficit," one official said, conceding this move would leave a sizable deficit behind. "You have to take steps."
Obama has embarked on several deficit-reducing "steps" since taking office, none of which would do much to reverse the rising national debt -- which has topped $12 trillion.
Shortly after his inauguration, the president announced he would cut the deficit in half by the end of his term. Such a pledge, though, means his administration would still rack up trillions in deficits over the course of his term, only adding to the debt.
Obama later called on his department to cut $100 million from their budgets. And most recently, he's backed a bipartisan task force to focus on ways to cut the deficit -- a proposal the Senate rejected Tuesday.
Karl Rove, former adviser to former President George W. Bush, called the proposal for a spending freeze worthwhile, but a clearly political response to the Democrats' loss in the Massachusetts Senate special election a week ago.
"It's a gimmick," Rove said. "This is a start, but it's only a start."
The "non-security" spending Obama wants to target for a freeze totaled $447 billion in the 2010 budget. Senior officials said Obama will ask Congress not to dole out more on "non-security" spending than $447 billion in the budget years 2011, 2012 and 2013.
The officials said Obama will seek increases in some spending on unspecified priorities such as education and the environment.
"Some agencies will be up, some agencies will be down," a senior official said.
Administration officials said if Congress follows Obama's lead, it will have reduced non-security spending to below allocations in 2008.
To achieve some of these savings, Obama will propose a raft of spending cuts, including terminating and drastically cutting some federal programs. Obama proposed $11.5 billion in these reductions in his first budget. Congress approved 60 percent of them, according to White House officials.
"At some point, you do have to draw a line and say, 'We have to re-orient what you are doing' and that's what is occurring," an official said.
"The president made these decisions the way a family would sitting around the dinner table," another official said. "It can't spend more money than it has and it has to make some decisions about what is vital. You can't afford to do everything you might have wanted to do."
Fox News' Major Garrett contributed to this report.