Obama Seeks $634M Over 10 Years to Revamp Health Care System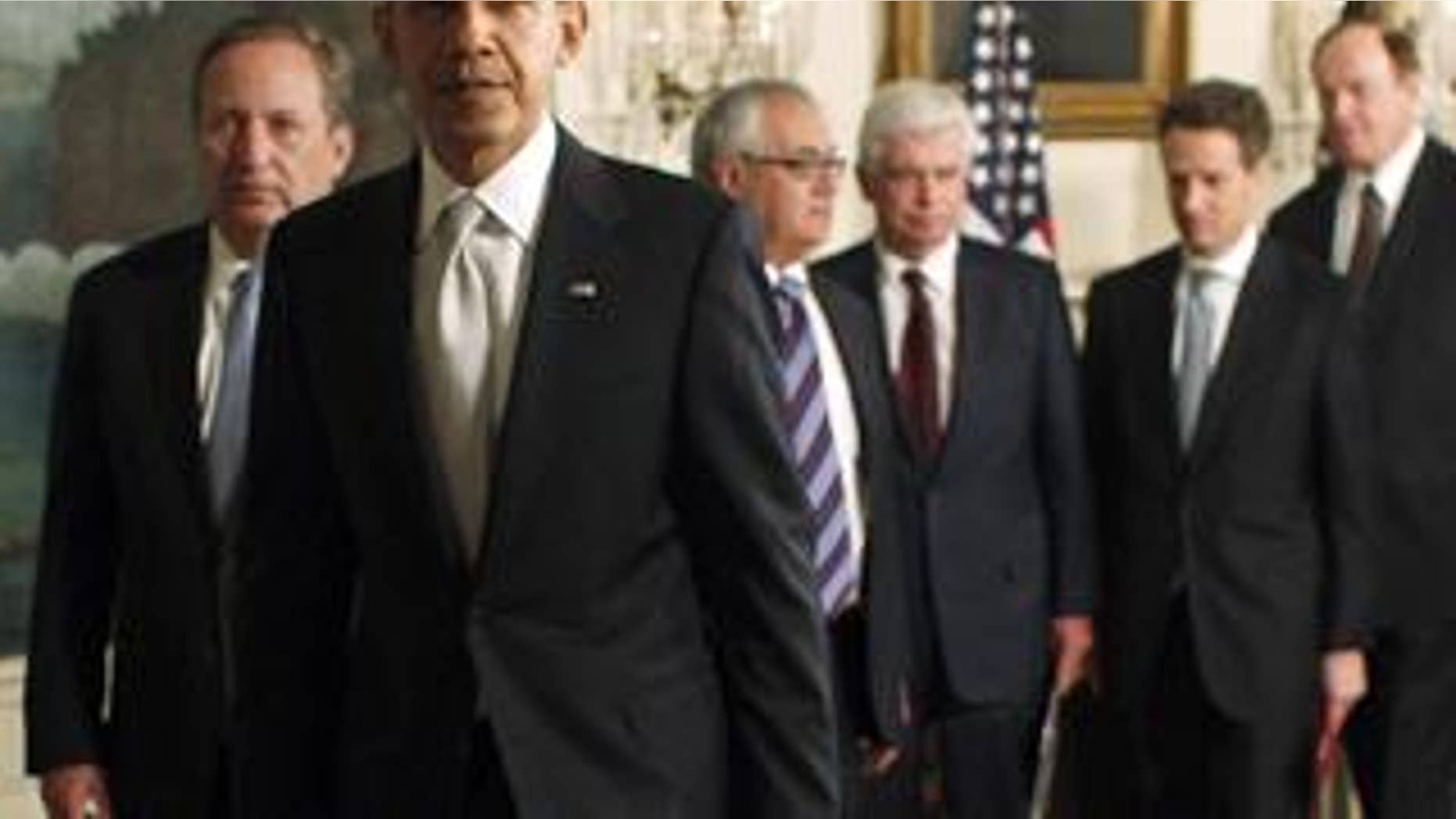 The 10-year budget outline that the White House will release officially Thursday aims to pay for universal health care coverage in part by collecting more in taxes from wealthy Americans.
Senior administration officials tell FOX News that President Obama's budget will include a $634 billion "reserve fund" to pay for universal coverage. The administration projects the total cost of $1 trillion and describes the "reserve fund" as a down payment on the total cost.
Senior White House officials briefed Democrats in Congress on the president's budget outline Wednesday.
The $634 billion figure is meant to finance a portion of the plan for ten years. The administration, an official said, will work with Congress to locate the remainder of financing for the plan. "This is a very significant down payment," a senior administration official told FOX News. "We consider putting this reserve fund on the table a more auspicious approach to getting this done this year."
The White House contends by directly telling Congress how much universal coverage is projected to cost, it can devote more time to debating the methods of achieving coverage instead of getting bogged down in conflicting cost estimates.
The president will finance about half of its "reserve fund" allocation by limiting itemized deductions to couples who earn $250,000 or more to 28 percent of the total itemized deductions they claim.
For example, if a couple had $10,000 of legal itemized deductions, the tax change would limit the deductible amount to $2,800. Under current law couples earning $250,000 or more can deduct up to 35 percent of their legal deductions. Using the $10,000 figure again, couples can currently deduct $3,500 from their taxes.
This change is projected to generate $317.8 billion over 10 years, or roughly half the cost of universal coverage.
The president also will seek $177 billion in savings over 10 years by reducing government subsidies to Medicare Advantage, the private-sector insurance component of Medicare. Under Medicare Advantage, private insurers provide government-approved health insurance coverage and are reimbursed for costs on an annually adjusted basis.
Administration officials said the subsidies paid to private insurers for Medicare Advantage are 14 percent more expensive than services provided by Medicare itself. The administration will ask Congress to require private insurers to bid to provide services and be paid the average of the received bids.
The administration will also seek savings from Medicare by trying to improve post-discharge care for patients released from hospitals. Medicare pays billions for readmission care for seniors who must re-enter hospitals due to inadequate post-discharge care. The administration will also ask Congress to increase the monthly prescription drug premiums under Medicare Part D for seniors earning more than $170,000 a year. This change is projected to save $8.1 billion over 10 years.