Obama reportedly wants to cut Congress out of Iran deal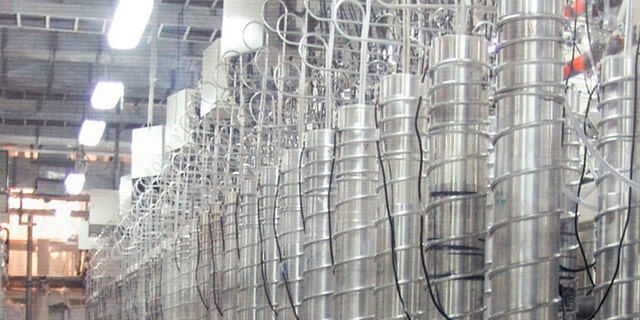 NEWYou can now listen to Fox News articles!
The Obama administration reportedly wants to cut Congress out of any nuclear deal with Iran – at least for the short-term -- fearing they would lose if any measure to lift sanctions came to a vote.
Though the White House is pushing back on the claims, The New York Times reports that the Treasury Department already has examined the issue and determined President Obama has the authority to "suspend" most sanctions currently imposed on Iran without a vote by Congress.
It would take an act of Congress to permanently lift those sanctions. But the Times reports that Obama advisers have concluded they'd probably lose such a vote, even if Democrats hold the Senate in next month's elections.
Instead, the administration could try to unilaterally suspend sanctions, if a deal with Iran is reached.
"We wouldn't seek congressional legislation in any comprehensive agreement for years," one senior official was quoted as saying in the Times.
On Monday, the White House sharply disputed the report. National Security Council spokeswoman Bernadette Meehan called the Times article "preposterous" and "incorrect."
"Why would we ever, ever, ever agree to lift all Iran-U.S. sanctions [in the first phase of a deal]?" she said. "It makes no sense."
However, when pressed on whether the White House had sought permission from Treasury to unilaterally suspend certain sanctions in the short-term as part of a potential deal, Meehan said: "It is too soon to say what mix of executive and legislative action there would be."
White House spokesman Eric Schultz also claimed the White House would "continue to consult with Congress heavily."
He said, "The notion that we are trying to go around Congress on this is preposterous." He acknowledged sanctions cannot be "undone without congressional action."
The U.S., Iran and other countries continue to negotiate over Iran's nuclear program, with the U.S. and its allies seeking terms to prevent Tehran from pursuing nuclear weapons – and Tehran seeking an end to sanctions.
The Times reported that U.S. lawmakers are worried the Obama administration might try to lock them out of a deal.
"Congress will closely examine any agreement, should it be reached. If a potential deal does not substantially and effectively dismantle Iran's illicit nuclear weapons program, I expect Congress will respond. An agreement cannot allow Iran to be a threshold nuclear state," Senate Foreign Relations Committee Chairman Robert Menendez, D-N.J., said.
Fox News' Jennifer Griffin contributed to this report.