Obama meets with Senate Democrats anxious over health care law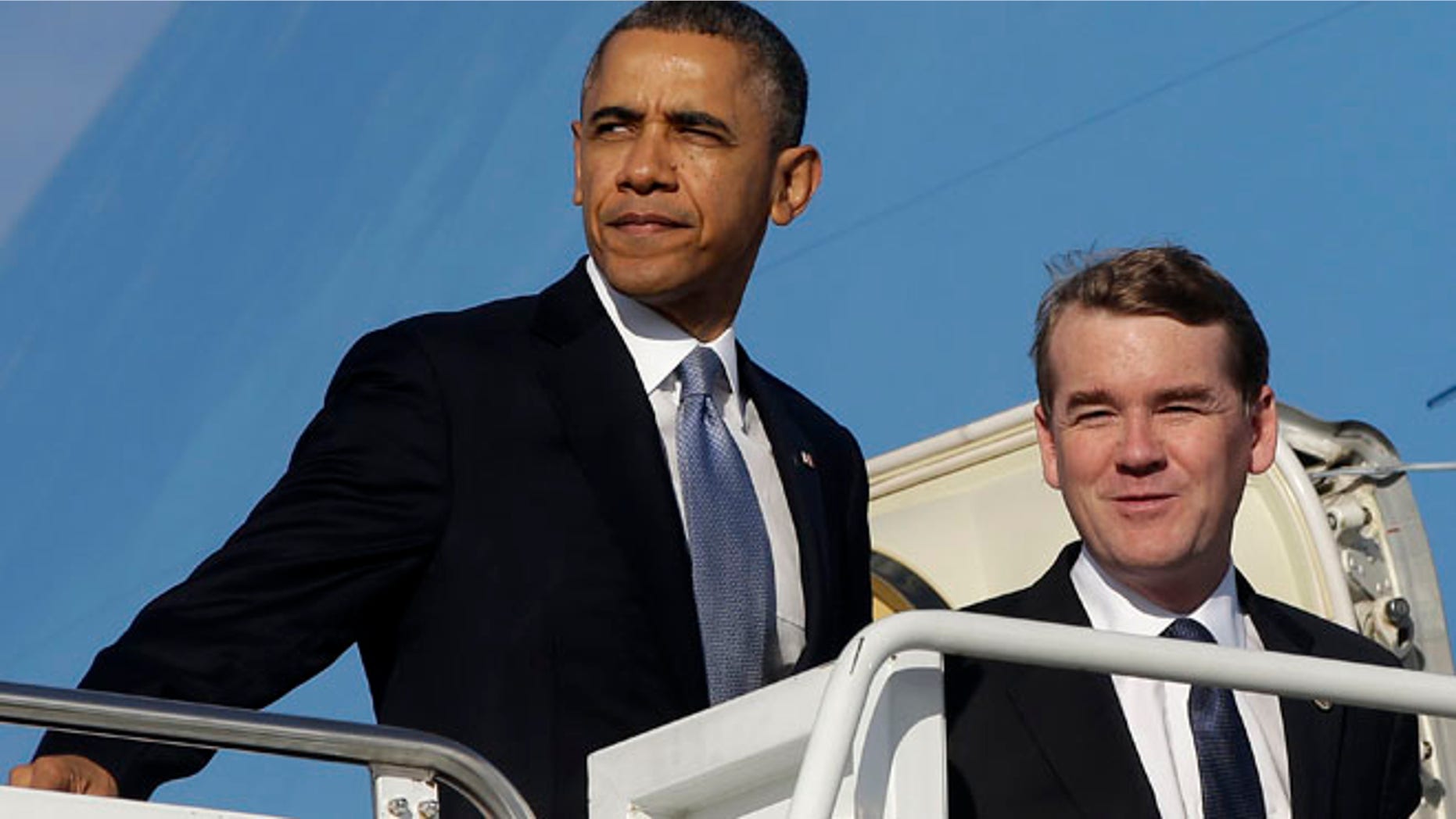 President Obama on Wednesday sought to assuage anxious Democrats who are worried that ObamaCare's troubled rollout is going to come back to haunt them during the 2014 midterm elections.
"There's a lot of pent-up frustration" among Senate Democrats who are facing voters next year, a party source familiar with the meeting told Fox News.
A Democratic source told Fox News' Ed Henry that some of the senators in the room floated a delay of up to one year in the law's implementation – an idea the president rejected. The source said, however, that senators left the White House feeling that it was a "constructive meeting."
The meeting could suggest that momentum is building for Democrats to force changes to the law. A letter circulated in late October among Democratic senators urged the Obama administration to delay enforcement of the health care law's individual mandate, a recommendation supported by senators Mark Pryor, D-Ark., Mary Landrieu, D-La., Mark Begich, D-Alaska, and Kay Hagan, D-N.C., all of whom were present at Wednesday's meeting.
The two-hour White House meeting included 16 senators as well as the president, Vice President Joe Biden, Chief of Staff Denis McDonough and Jeffrey Zients, a former Office of Management and Budget acting director who's been tapped to fix the troubled HealthCare.gov website.
Several senators at the meeting – which was left off the president's public schedule this morning – pressed the president on how their constituents still cannot access the website, which Zients said will be fixed by the end of the month. But skeptical lawmakers are worried that if the deadline is missed, there's going to be more pressure on them from constituents.
Also present at the meeting were Cory Booker, D-N.J., Chris Coons, D-Del., Dick Durbin, D-Ill., Al Franken, D-Minn., Jeff Merkley, D-Ore., Jack Reed, D-R.I., Brian Schatz, D-Hawaii, Mark Udall, D-Colo., Tom Udall, D-Ariz., Mark Warner, D-Va., and Michael Bennett, D-Colo.
Only five Democratic senators who are up for re-election next year did not attend the meeting. Four of those senators – Max Baucus, D-Mont., Tom Harkin, D-Iowa, Jay Rockefeller, D-W.Va., and Tim Johnson, D-S.D. – are retiring, leaving just Ed Markey, D-Mass., as the only non-retiring Democrat whose seat is up next year who did not attend the meeting.
Fox News' Ed Henry and Wes Barrett contributed to this report.