Obama Kicks Off Crucial Week on Feisty Note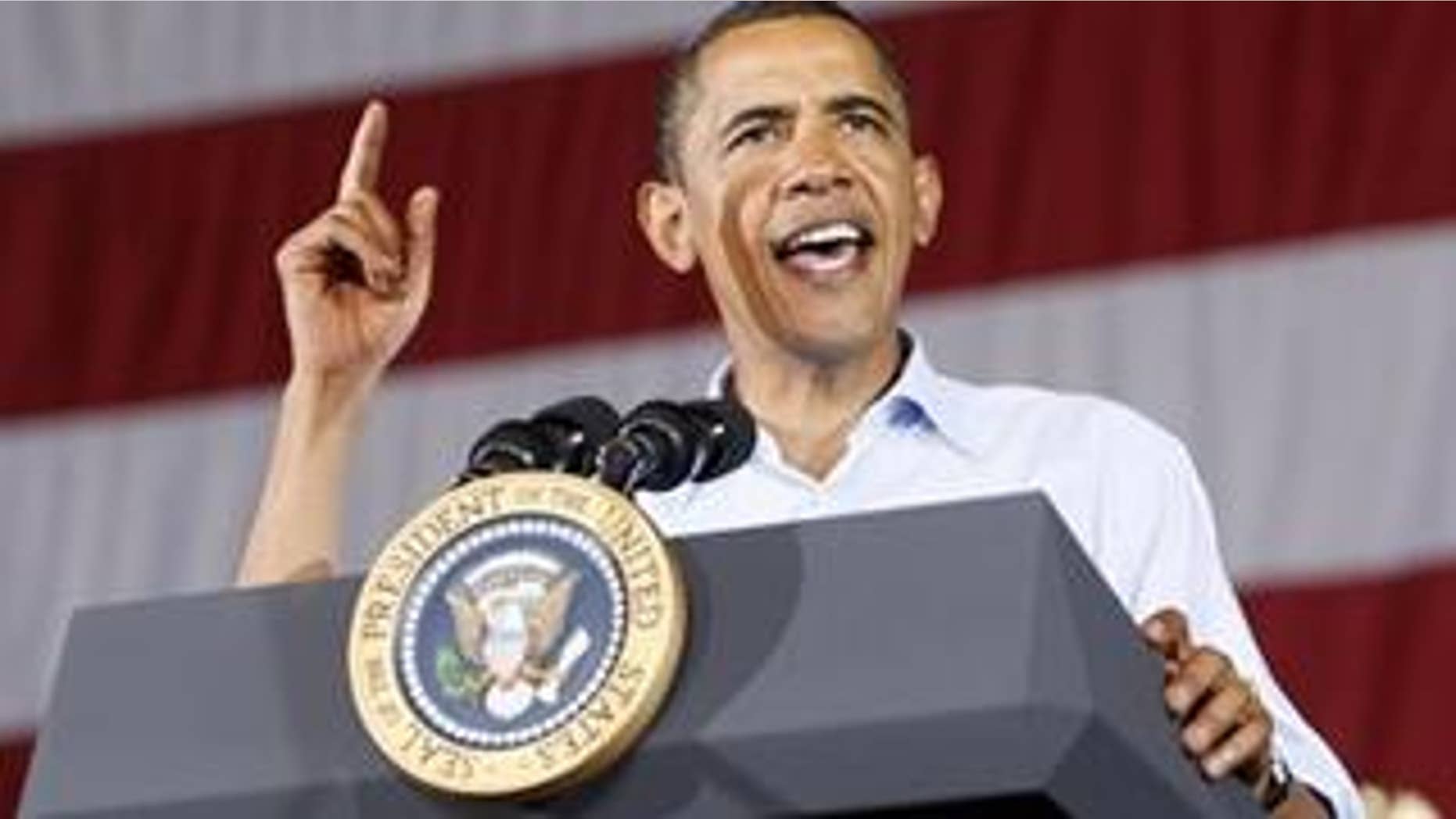 CINCINNATI -- President Barack Obama kicked off a crucial week for his top domestic priority by pressing for a new government-run health-insurance program just as key senators moved closer to a bipartisan deal that leaves out the public plan.
Speaking at a boisterous Labor Day rally of AFL-CIO members in Cincinnati, Obama sought to rally his fractious Democratic base in this swing region of a crucial swing state. Falling back on campaign flourishes he hasn't used since the election drive, he led chants and blasted Republicans for what he said was their lack of a solution for fixing the health system. "I continue to believe that a public option...will help improve quality and bring down costs," he told the crowd to applause.
But the president faces a more delicate task as Congress returns to Washington Tuesday from a bruising month-long recess that turned into a battle over the president's signature domestic-policy issue. To revive his health agenda, Obama will address Congress in a special joint session Wednesday where he will more clearly spell out what he can and can't accept in a final health bill, according to White House aides.
Rep. John Boehner, the House Republican leader, said Obama needs to do more than restate his priorities. "It's time for the president to hit the reset button and work with Republicans for better solutions, before more debt is piled on our children and more American jobs are destroyed," Boehner, of Ohio, said.
Obama is expected to reiterate his support for creating the public-health-insurance plan despite pressure from Republicans and some moderate Democrats to back away from the idea. Yet he is likely to leave the door open for a compromise on the issue. Obama will emphasize what he says the health-care system would look like without change, depicting a scenario of rising costs, more uninsured Americans and more efforts by insurance companies to block those with pre-existing medical conditions from buying insurance, the aides said.
His support for the public plan sets up a split with the Senate Finance Committee, which has been drafting the health bill that has been seen as the only hope of winning bipartisan support for a health overhaul in Congress. Over the weekend, the committee's chairman, Montana Democrat Max Baucus, distributed a draft of his health proposal that leaves out the public plan in order to win support from a small group of Republicans. Baucus's plan costs less than $900 billion over 10 years and would expand insurance coverage to tens of millions of Americans.