Obama holdovers on president's arts council quit over Charlottesville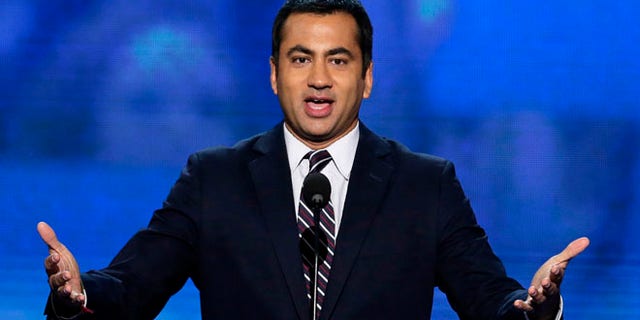 Nearly all the members of the President's Committee on the Arts and the Humanities resigned Friday in protest of President Trump's reaction to last weekend's white supremacist violence in Charlottesville.
Sixteen members of the commission signed a joint letter announcing their resignation. The only member not listed on the resignation letter is George C. Wolfe, a theater and film director.
A number are holdovers from the Obama administration, including actor Kal Penn, the "Harold & Kumar Go to White Castle" star who briefly worked in the Obama White House. Penn posted the resignation Friday on Twitter.
"Effective immediately, please accept our resignation from the President's Committee on the Arts and the Humanities," the members wote.
Intentional or not, the first letter of each paragraph in the memo also happens to spell out "R-E-S-I-S-T," which has not gone unnoticed on Twitter.
The committee is the fourth such advisory board connected to the president to see resignations in the wake of Charlottesville. The arts board includes Democratic donors like Andrew Weinstein as well as Vicki Kennedy, widow of the late Sen. Ted Kennedy, and author Jhumpa Lahiri, whose novel "The Namesake" was adapted into a film starring Kal Penn.
The letter explicitly mentions Trump's Charlottesville response, which critics have panned because the president blamed "both sides" instead of just white nationalists. A 32-year-old counter-protestor was killed when authorities say a Nazi sympathizer drove his car into a crowd.
On Tuesday, Trump criticized the "alt-left" for their role in stoking the unrest. "You had a group on one side that was bad, and you had a group on the other side that was also very violent, and nobody wants to say that," he said.
In their resignation letter, the artists accuse Trump of supporting those who committed the violence, even though the president has referred to the driver of the car as a "disgrace to himself, his family, and his country" and has condemned neo-Nazis and like-minded hate groups.
"Reproach and censure in the strongest possible terms are necessary following your support of the hate groups and terrorists who killed and injured fellow Americans in Charlottesville," the letter states.
FALLING APART: TRUMP AXES INFRASTRUCTURE ADVISORY COUNCIL
On Wednesday, Trump announced plans to shut down two jobs councils, including his Manufacturing Council and the Strategic and Policy Forum -- which were already coming apart because of resignations over his Charlottesville comments. The White House also said Thursday it would disband the President's Advisory Council on Infrastructure.
The arts and humanities committee was created in 1982 under then-President Ronald Reagan.
Fox News' Kristin Brown contributed to this report.