Obama Details New Immigration Policy, But Skepticism Remains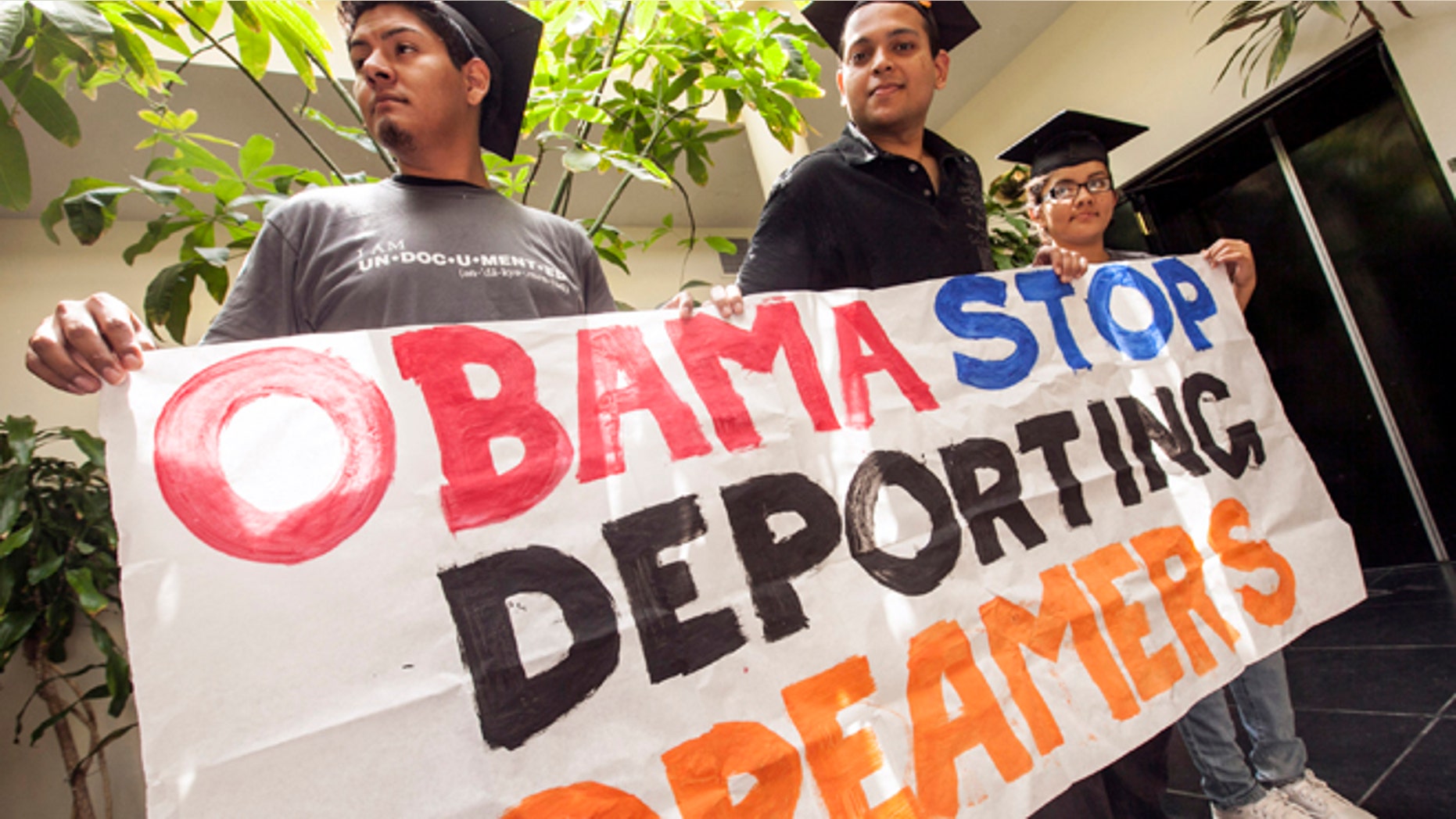 – President Barack Obama laid out details of his new immigration policy that will stop deporting and will issue work permits to up to 800,000 young undocumented immigrants who came to the United States as children and have never committed a crime.
"This is not amnesty, this is not immunity, this is not a path to citizenship, it's not a permanent fix, this is a temporary stop gap measure," Obama said, about the new immigration policy.
Under the new policy, announced early Friday by the Secretary of Homeland Security Janet Napolitano, undocumented immigrants will be immune from deportation if they were brought to the United States before they turned 16 and are younger than 30, have been in the country for at least five continuous years, have no criminal history, graduated from a U.S. high school or earned a GED, or served in the military.  Those who qualify for the program can apply for a work permit that will be good for two years with no limits on how many times it can be renewed.
One caveat is that the policy does not offer a path to citizenship, which is the center piece of the Democrat-backed DREAM Act. The DREAM Act gives undocumented students brought as minors, known as 'Dreamers,' a chance to obtain permanent U.S. residency if they attend college or serve in the military, and eventually apply for citizenship if they desire.
"It makes no sense to expel talented young people, who for all intent and purposes are Americans," Obama said of the so-called Dreamers, who have been holding hunger strikes, sit-ins and rallies throughout the country to fight for their cause.
Still, hours after the policy announcement, skepticism abounds among DREAM Act activists and Republicans alike.
Florida Republican Mario Diaz-Balart, a supporter of the DREAM Act and comprehensive immigration reform, believes Obama has not delivered on any of his promises and said the president's plan to halt deportations of young immigrants "seems like a desperate campaign move."
"It's a step in the right direction, but nowhere near what he promised, and no-where near what we have to do in order to solve the problem," Diaz-Balart said to Fox News Latino.  "Six months before the election, now he remembers the Latino community exists."
The announcement, made five months before the presidential election, was strongly questioned by critics of Obama  who believe the policy change should have been debated on Capitol Hill.
"He knew from the very beginning, this president, that amnesty was rejected time and time again by the American people," said Bob Kane, Communications Director at Federation for American Immigration Reform. "He knew amnesty was not possible legislatively and yet by executive fiat he has declared the new plan of the land."
Critics point to Obama's 2008 promise that he would get comprehensive immigration reform passed by the end of his first term as President – even pledging to make it a "top priority" in his first year. Unsuccessful, the president renewed his commitment to immigration reform in April of this year, pledging that he'll be more successful in his second term.
"The challenge we've got on immigration reform is very simple," Obama, said during an interview with Univision. "I've got a majority of Democrats who are prepared to vote for it, and I've got no Republicans who are prepared to vote for it."
Daniela Alulema, an undocumented immigrant  and core-member of the undocumented youth-led organization called the New York State Youth Leadership Council, is cautiously optimistic.
"I'm very, very excited," said Alulema, 25, who arrived in the U.S. from Ecuador at the age of 14. "We look forward to seeing how it is implemented. Hopefully, we don't have to fight deportations anymore."
Despite her optimism, Alulema is weary of the administration's broken promises.
Alulema points to a Immigration and Customs Enforcement (ICE) memo, released a year ago and written by director John Morton, that instructs the agency to focus on deporting undocumented immigrants who pose a threat to national security, and endanger public safety. The memo said ICE would prioritize their resources on tracking those with criminal records.
"It was a failure –the prosecutorial memo wasn't implemented correctly, undocumented students who are going to high school, and trying to help their families are being put in detention centers, and deported," Aluema explained.
Despite the skepticism, Democratic Rep. Luis Gutiérrez of Illinois, chairman of the Immigration Task Force of the Congressional Hispanic Caucus (CHC) and a leading DREAM Act supporter in Congress, believes the new policy is a bold move and the right thing to do. Gutiérrez urged patience because the program still needed to be finalized and needs at least 60 days to put the policy in place.
"This could protect 800,000 or more young immigrants with roots here right now, and will be seen in the immigrant and Latino community as a very significant down payment on broader reform," Gutiérrez wrote in a statement.
The new immigration policy comes one week before Obama plans to address the National Association of Latino Elected and Appointed Officials' annual conference in Orlando, Fla. Republican presidential challenger Mitt Romney is scheduled to speak to the group on Thursday.
"It's the right thing to do," Obama said Friday about helping undocumented youth, or so-called DREAMers. "They are Americans in their heart, in their minds, in every single way but one - on paper."
Follow Bryan Llenas on Twitter @Bryan_Llenas .
Follow us on twitter.com/foxnewslatino
Like us at facebook.com/foxnewslatino