Obama Deportation Policy Favored by 2/3 of Voters, Poll Says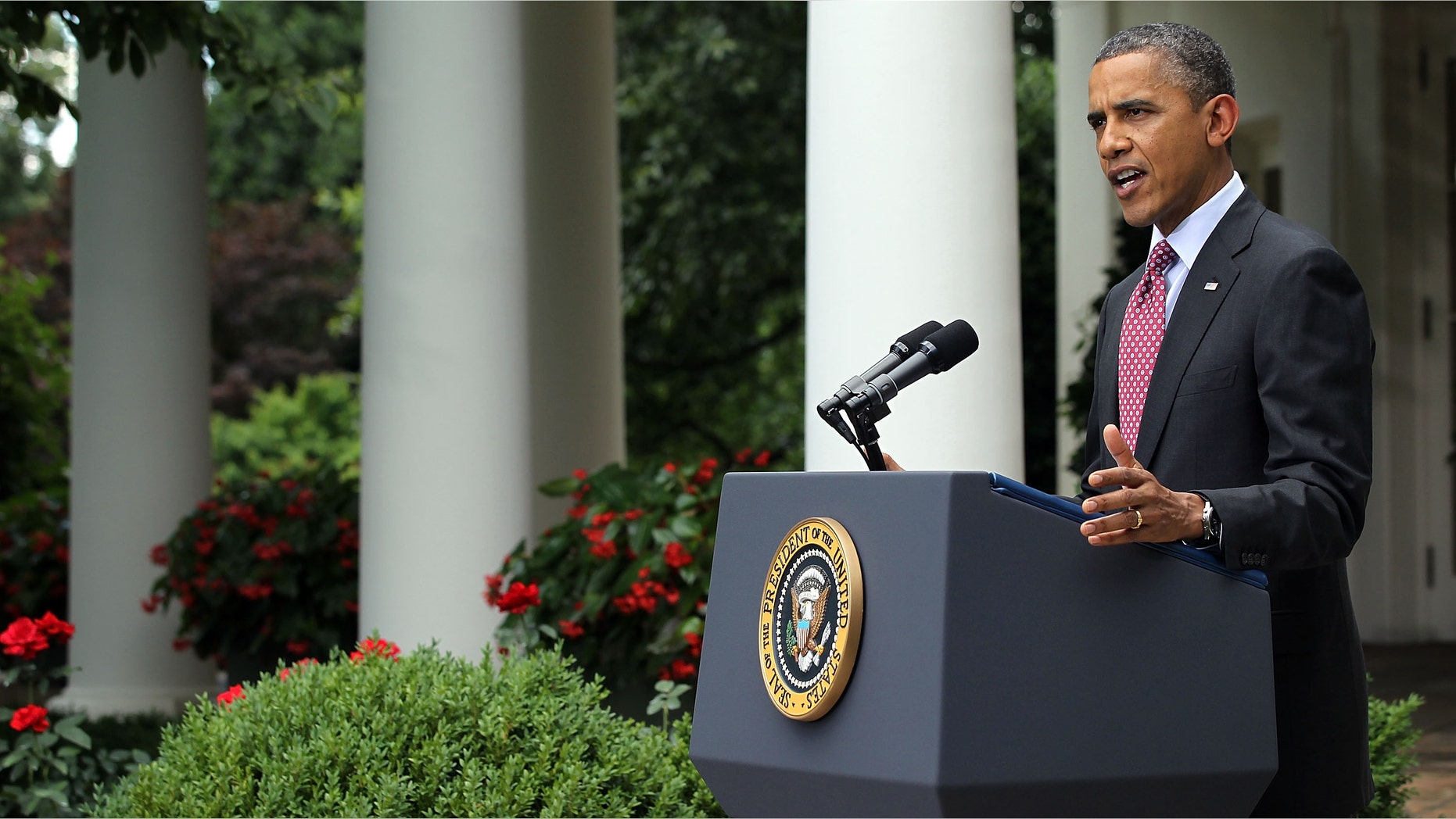 President Barack Obama's decision to halt deportation proceedings for immigrants brought to the United States as children is playing well with voters.
A Bloomberg poll published Tuesday finds that 64 percent of likely voters favor the June 15 policy change, giving Obama an edge in the rekindled immigration debate.
Some 86 percent of Democrats approved of the decision, along with 65 percent of Independents, according to the Bloomberg survey. Republicans, by contrast, opposed the new deportation policy by 56 percent.
The Obama policy orders immigration authorities to use prosecutorial discretion to freeze deportations for undocumented immigrants who arrived before the age of 16, have lived in the United States for five years, have clean criminal records and who are younger than 31.
The decision was prompted by congressional inaction on the DREAM Act, a proposal that would provide a path to citizenship for some undocumented youth who attend college or serve in the military.
The House of Representatives passed the DREAM Act in December 2010, but came up five votes short of the 60 votes needed to break a Republican-led filibuster in the Senate.
Opponents to the immigration policy announced Friday by Obama, including all-but-confirmed GOP presidential candidate Mitt Romney, faulted the president for working around Congress.
Romney stopped short of criticizing the policy itself, however, endorsing a statement by Florida Sen. Marco Rubio calling for Congress to find a long-term solution to the problem faced by undocumented youth.
During an interview on CBS' Face the Nation, Romney refused to say whether he would reverse the deportation policy if elected.
The announcement derailed Rubio's attempt to offer a conservative alternative to the DREAM Act. The proposal would allow undocumented immigrants who graduated from high school and have no criminal record to obtain a nonimmigrant visa. They could stay in the United States, obtain a drivers' license and work or continue their studies, but would have no special path to citizenship.
A Rubio spokesman told Fox News Latino that the senator may not file the legislation in the wake of Obama's announcement.