Obama Administration Recommends Closing 1,600 Deportation Cases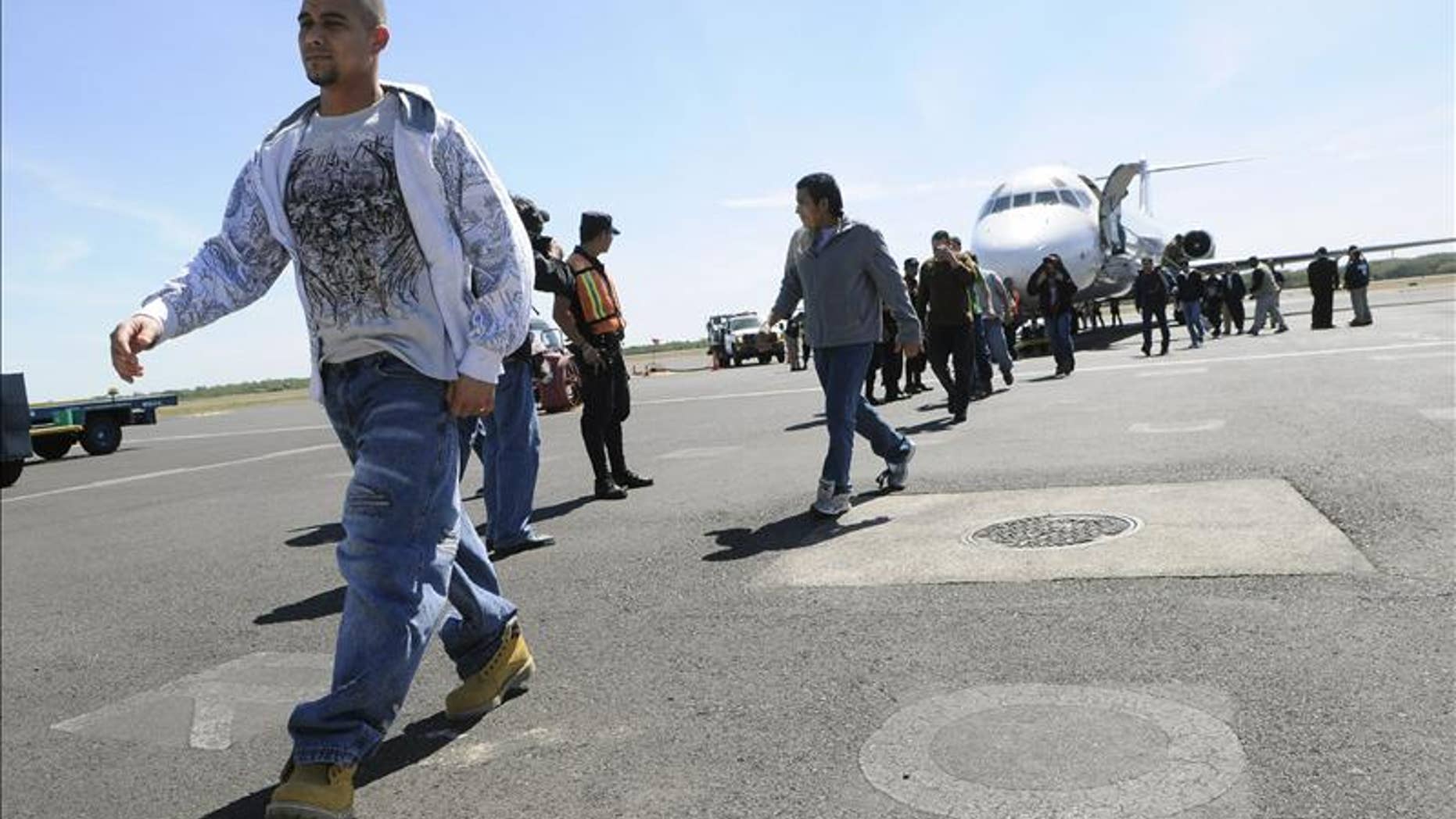 The Obama administration recommended Thursday to close deportation proceedings for over 1,600 undocumented immigrants in Denver and Baltimore who are not considered a national security or public threat, a DHS official said.
The recommendations come after a review of 11,682 pending cases involving undocumented immigrants not jailed by federal authorities as part of an Obama administration pledge to focus deportation efforts on criminal undocumented immigrants and those who pose a national security or public safety threat.
According to preliminary figures shared with The Associated Press, 7,923 cases were reviewed in Denver and officials recommended closing 1,301. In Baltimore, 366 of the 3,759 cases reviewed were recommended for closure.
The official, who spoke on the condition of anonymity because the preliminary data has not been released publicly, said the recommendation to cancel the deportation case hinges on the immigrants being cleared by a final and extensive background check that will include the use of biometric data such as fingerprints.
"We wanted to triple check" everyone's background before halting a deportation case, the official said.
Starting in early December, the immigration court dockets in Denver and Baltimore were suspended while officials did a "deep dive" of the entire backlog of pending deportations. Meanwhile, cases in other jurisdictions were also reviewed, though data on those reviews has not been released.
The Obama administration announced in August that roughly 300,000 pending deportation cases would be reviewed and non-criminals and those undocumented immigrants who don't pose a public safety or national security threat were likely to have their cases put on hold indefinitely. In June, Immigration and Customs Enforcement Director John Morton issued a memo outlining when authorities could use discretion in deciding which undocumented immigrants to arrest and put into deportation proceedings.
Critics of the review and the discretion policy have said President Barack Obama is circumventing Congress to change immigration policies.
In a statement Thursday, House Judiciary Committee Chairman Lamar Smith again called the policies "backdoor amnesty."
Faces of the Immigrant Archive Project
"The results from the pilot programs show that President Obama's backdoor amnesty only works for illegal immigrants, not Americans," Smith said. "Nearly 2,000 illegal and criminal immigrants in Denver and Baltimore have been granted backdoor amnesty that allows them to remain in the U.S. and apply for work authorization. And this administration routinely grants work authorization to 90 percent of illegal immigrants when their cases have been administratively closed."
The DHS official said that only undocumented immigrants who would have been eligible to apply for a work permit before their deportation case was suspended will now be eligible. The official did not say how many people may be eligible.
Celebrities Who Once Were Unodocumented
"If you can apply for a work permit under existing law, you can apply now," the official said, adding that closure of the deportation case will not automatically qualify someone for a work permit.
Immigrants whose cases are closed won't gain legal status and could once again face deportation if they commit a crime or become a security threat, the official said.
The nationwide review is expected to be completed by the end of the summer. The official said the number of cases recommended for closure is likely to vary by court jurisdiction.
Based on reporting by the Associated Press.
Follow us on twitter.com/foxnewslatino
Like us at facebook.com/foxnewslatino