Oakland Marijuana Decision Sets Up Battle of the Pot Farms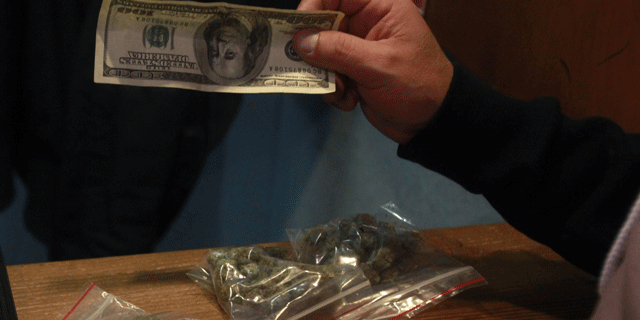 Oakland's decision this week to approve a plan to sanction the cultivation of marijuana has set the stage for a battle between small and medium-sized marijuana growers, who say they will be forced out of business, and supporters, who say the move could turn around the city's dying economy.
Oakland's city council on Tuesday voted in favor of a plan that would license four production plants where marijuana would be grown, packaged and processed, moving Oakland closer to becoming the first city in the nation to authorize wholesale pot cultivation.
Critics say the plan would put small medical marijuana growers out of business, but supporters argue it would generate millions of dollars for Oakland in taxes and sales and create hundreds of jobs.
Stephen DeAngelo, executive director of Harborside Health Center, the largest medical marijuana dispensary in the world, told FoxNews.com that small growers were coming to him terrified, some with tears in their eyes, sounding alarms that the ordinance could end their livelihoods. DeAngelo said he will submit an application for one of the permits on behalf of the small growers.
"I don't think the role of government is to choose the winners and losers in the market," he said. "Rather, it should create a level playing field for all competitors."
But local businessman Jeff Wilcox says the move could make Oakland the "Silicon Valley of Cannabis." Wilcox wants to build "AgraMed," a 7.4-acre plant with a bakery, a lab and 100,000 square feet of cultivation space.
"All smaller growers are welcome to rent space and worker cooperatively," Wilcox said, dismissing fears of small growers that they will lose their livelihood.
The plants would not be limited in size -- one potential applicant for a license wants to open a plant that would produce over 21,000 pounds of pot a year -- but they would be heavily taxed and regulated.
Those vying for one of the four licenses would have to pay $211,000 in annual permit fees, carry $2 million worth of liability insurance and be prepared to devote up to 8 percent of gross sales to taxes.
Proponents of the measure also touted the possibility of Oakland becoming the nation's cannabis capital, especially if California voters approve the legalization of recreational marijuana in November.
The city council has said the ordinance would not take effect until January, giving the council time to come up with a plan for medium-sized growers.
Wilcox explained to FoxNews.com that he was able to get Oakland's city council on board with the plan by presenting them with a plan that showed how many jobs could be created and how much money could be collected through taxes.
He attributed the criticism of the plan to the way he has scared some.
"I can intimidate people the way I came into this business," he said. "They haven't seen a guy like me who can get legislation and jobs through."
DeAngelo acknowledged that the competition will be fierce but summed up his opponents as having no experience with cannabis compared with his 500 growers, who, he says, "are master growers who have been doing this for years, and in some cases for decades. Their knowledge cannot be learned overnight."
"I'm far from convinced that the cost savings that are projected will be realized or will be passed onto the patients or consumers," he said.
DeAngelo also said the level of taxation will devastate retailers.
"The city of Oakland will never become the Silicon Valley of cannabis if it has the highest tax rate," he said. "It will strangle the baby while it's still in the cradle."
But Wilcox disagreed.
"Oakland needs this money," he said, contending that the plan will create hundreds of jobs and bring millions to the city. "Oakland is hurting bad."
The Associated Press contributed to this report.