No More Happy Hour in Utah? New State Laws Set to Ring in 2012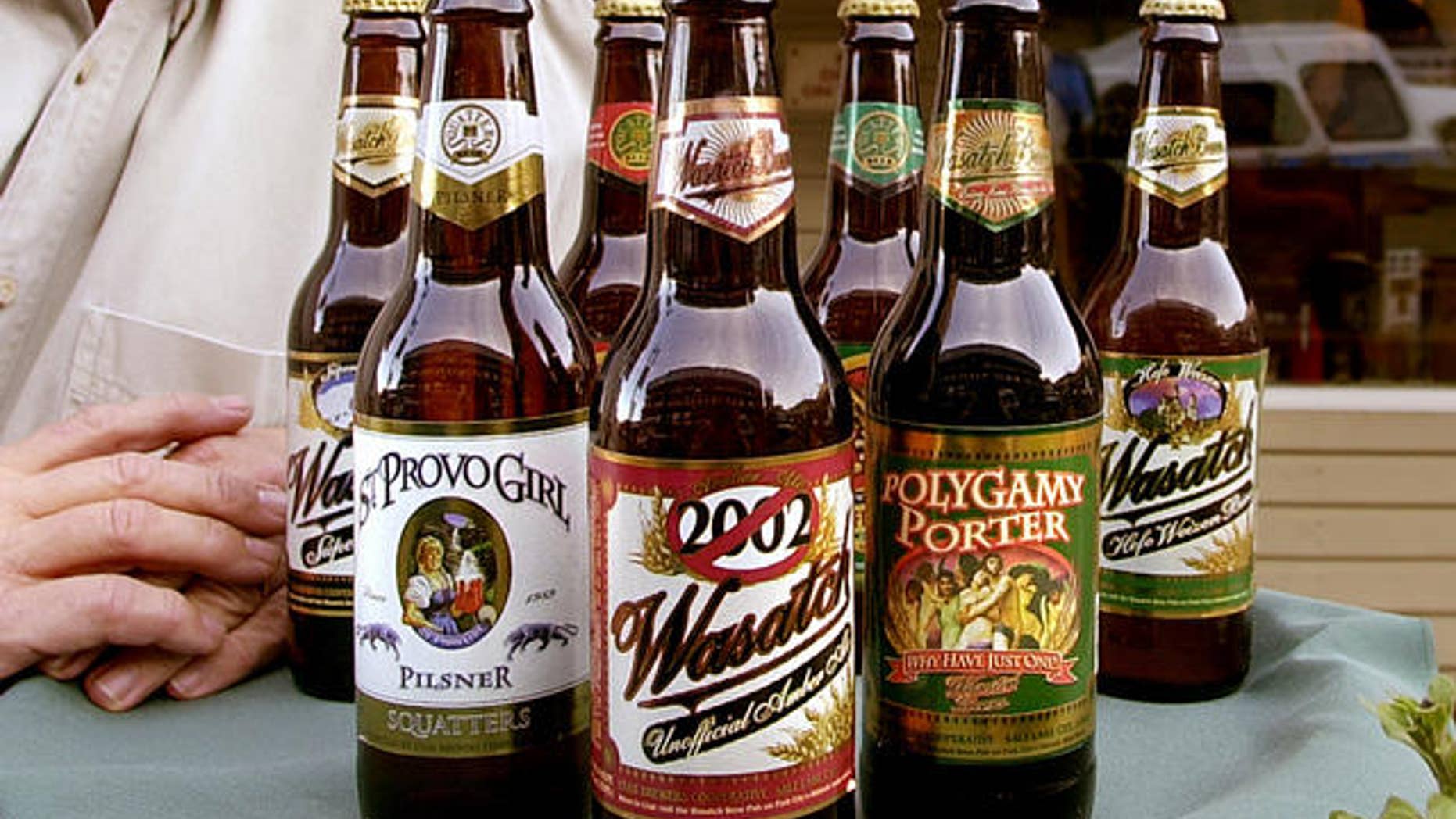 From laws banning happy hour in Utah and shark fin sales in Oregon to tougher voter identification requirements in at least four states, a wide range of new legislation is set to ring in the new year.
According to The National Conference of State Legislatures, which earlier this week issued its annual list of new laws, the legislation will cover education, drug and alcohol policy, criminal justice and human trafficking, among other areas.
In some cases, the laws could add to the cost of doing business. Other new rules will regulate what Americans eat and drink.
California, for example, will prohibit virtually any business transaction involving beer which contains caffeine as a separate ingredient.
New laws in Utah will make any daily drink specials illegal – essentially banning happy hour. And the sale, trade, or distribution of shark fins will be prohibited in Oregon and California.
California will also become the first state to require students to learn about the societal contributions of gays and lesbians. The state will also implement a new law requiring certain retailers and manufacturers to list on their websites what measures they take to ensure their operations are free from human trafficking. Plus another new law in the state will require individuals under 18 to present a prescription for any drug containing dextromethorphan, or DXM, an ingredient in many over-the-counter cough syrups that can be used as a recreational drug.
In Illinois, people convicted of first-degree murder must be added to a new public database, similar to the sex offender registry, when they're released from prison or any other facility. The database would include names, addresses, workplaces, schools attended and photos for offenders for up to 10 years after release.
Efforts to fight voter fraud were paramount for many legislators this year.
Four states -- Kansas, Rhode Island, Tennessee and Texas – will look to combat voter fraud by requiring voters to present photo identification before casting ballots. In New Hampshire, election day registrants who do not present photo ID will be required to send verification through the mail. Additionally, Tennessee will make election officials identify possible non-citizens who are registered to vote and order them to show proof of citizenship if they wish to remain registered voters.
The new voter identification laws, however, have been fiercely criticized by civil rights groups who claim the laws are an attempt to limit participation of minority voters.
Other laws for 2012 include:
New restrictions govern who can testify as an expert witness in civil and criminal trials in a measure aiming to limit what critics call "junk science" theories of how or why a crime occurred.
Delaware
Civil unions or domestic partnerships for same-sex couples are legalized, giving them the same state rights and obligations of those who are married but clarifying that marriage is between a man and a woman.
Tennessee
Penalties are increasing for raping a child, creating a minimum sentence of 25 years but allowing judges to increase the time when appropriate, up to 60 years for the worst cases.
Any agency administering public benefits must require each applicant to provide at least one "secure and verifiable document."
North Carolina
More criminals convicted of misdemeanors will be housed in county jails rather than in state prisons to save money and reduce repeat offenses.
Illinois 
Motorcyclists stopped at a red light may proceed through if it fails to change to green after a reasonable length of time.
The Associated Press contributed to this report.