New York Times probing reporter Ali Watkins' history after relationship with source revealed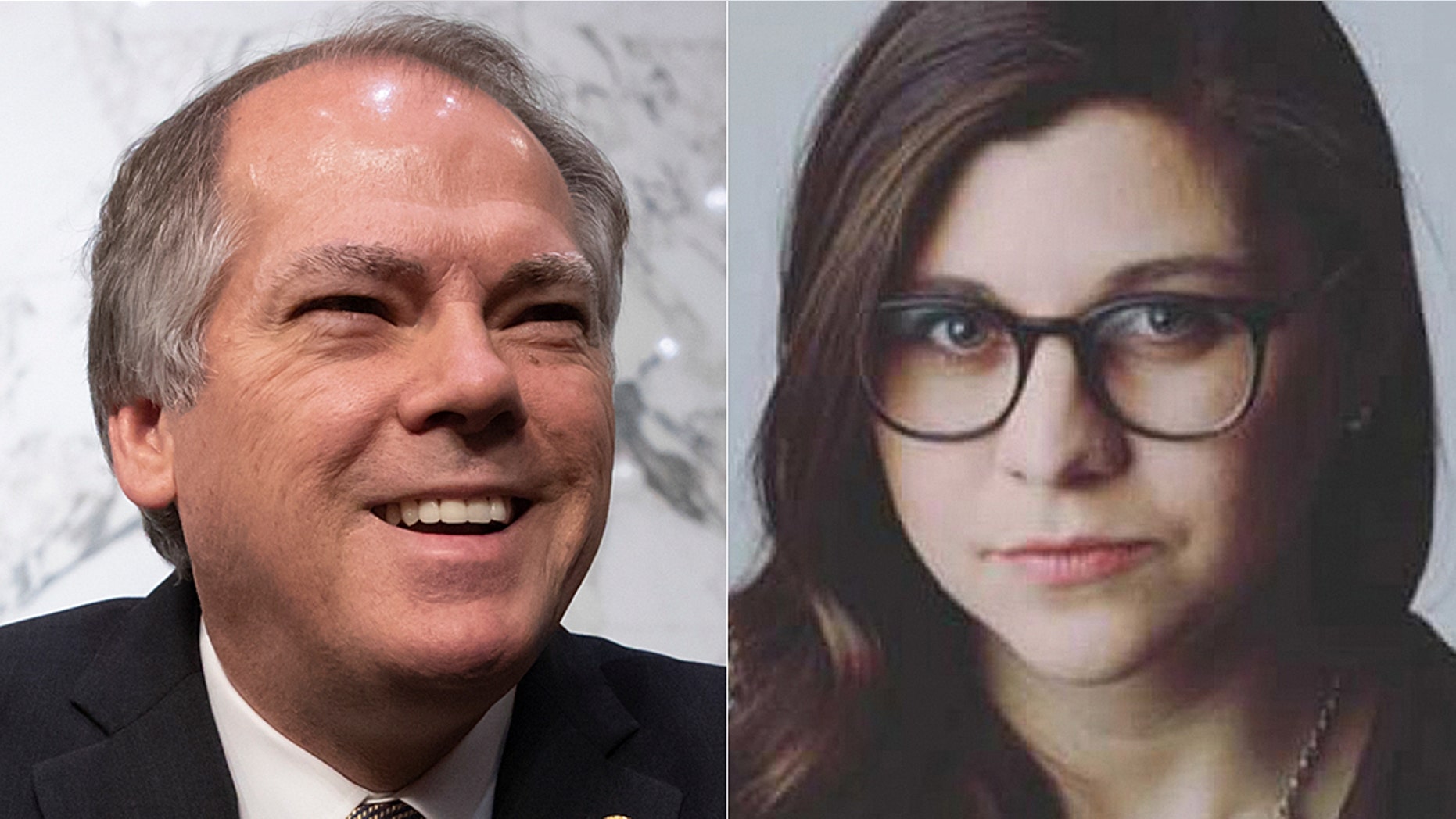 The New York Times is reviewing the work history of reporter Ali Watkins after her email and phone records were seized by prosecutors as part of a federal leak investigation -- and her romantic relationship with a former Senate aide at the center of the probe was made public.
Adding to the intrigue, new accounts have also emerged claiming Watkins was approached last summer by a government official who knew about the relationship and tried to get her help tracking down leakers.
Watkins, who joined the Times in December, had a romantic relationship with then-Senate Intelligence Committee aide James A. Wolfe, 57, that ended last year. Wolfe, who was indicted last week on three counts of lying to FBI agents and was accused of leaking information to the media, pleaded not guilty in front of a federal magistrate judge in Washington, D.C. on Wednesday.
The Times said it is now looking into Watkins' involvement in Wolfe's case, her relationship with Wolfe and how much she disclosed to her former employers. She disclosed that relationship to the Times. But before joining the New York Times, the 26-year-old reporter covered the Senate Intelligence Committee for Politico, BuzzFeed News, the Huffington Post and McClatchy (as an intern).
"Ms. Watkins did not disclose the personal nature of her relationship early on in her tenure at Politico, but she was managed accordingly once that disclosure was made," a spokesman for Politico, Brad Dayspring, said in a statement.
According to the Times, Watkins says Wolfe did not give her information during their relationship.
But the indictment of Wolfe strongly suggests he was a source for her and other reporters.
According to the indictment, where Watkins is referred to as Reporter #2, the pair began dating in 2013 when she was an undergraduate student working as a news intern at McClatchy. The indictment said they ended the relationship in December 2017.
"I've watched your career take off even before you ever had a career in journalism," Wolfe said in a text message to Watkins, according to the indictment. "I always tried to give you as much information that I could and to do the right thing with it so you could get that scoop before anyone else."
The two allegedly also communicated numerous times before and after the publication of a significant story by Watkins on former Trump aide Carter Page's past contact with a Russian operative.
Adding to the speculation surrounding Watkins are reports that she was confronted last June – shortly after she joined Politico – by a Customs and Border Protection agent, who grilled her about her confidential sources.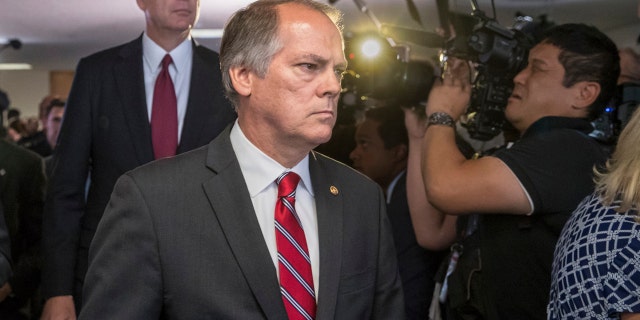 Identifying himself as a government agent, Jeffrey Rambo reportedly met Watkins at a Washington, D.C. restaurant, where he sought her help finding government leakers. In the same meeting, he reportedly told her he was aware of her relationship with Wolfe – going so far as to give her dates and destinations of overseas trips the couple had taken.
The CBP's Office of Professional Responsibility reportedly is examining Rambo's actions.
A spokesman for CBP told The Washington Post that the agency "takes all allegations of employee misconduct seriously. The allegation has been immediately referred to CBP's Office of Professional Responsibility. We encourage all members of the public to report any potential misconduct immediately so that it may be investigated."
Watkins reportedly notified Politico of the encounter, informing them for the first time of the relationship with Wolfe. She continued to report on the intelligence committee.
In December of last year – only days before Watkins began her job with The New York Times – she also was approached by FBI agents and questioned about her relationship with Wolfe. Watkins did not answer their questions at that time.
Watkins' attorney Mark MacDougall did not return Fox News' request for comment, but in statement released last week said: "It's always disconcerting when a journalist's telephone records are obtained by the Justice Department — through a grand jury subpoena or other legal process. Whether it was really necessary here will depend on the nature of the investigation and the scope of any charges."
The Associated Press contributed to this report.