New York state Senate candidate accuses Netanyahu spokesman of sexual assault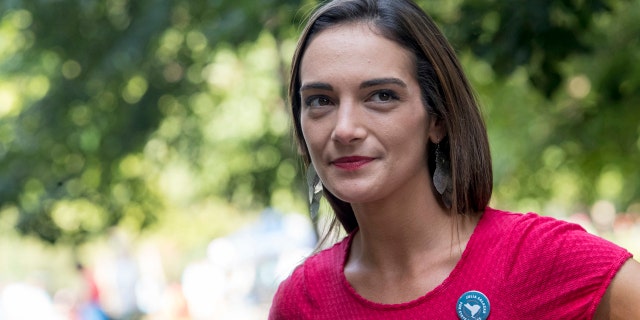 A candidate for the New York state Senate Tuesday accused a spokesman for Israeli Prime Minister Benjamin Netanyahu of sexual assault, amid fears that she would be "outed" by a news story concerning the incident.
Julia Salazar, a 27-year-old Democratic Socialist looking to unseat Brooklyn state Sen. Martin Dilan in Thursday's Democratic primary, said in a statement on Twitter that she came forward about the alleged assault after being contacted by a reporter from the conservative website The Daily Caller.
"Before this runs, I want to come forward and confirm that I was a victim of sexual assault by David Keyes," Salazar wrote in a statement posted on Twitter. "I've spoken to other journalists who were investigating accusations against David Keyes on background about this experience, but have never spoken on the record about it until now."
Netanyahu aide Keyes has denied the allegation.
Salazar added: "I strongly believe sexual assault survivors should not be outed in this way, and am saddened by the effect this story may have on other women."
The website acknowledged in a story on Tuesday that it had pushed Salazar to confirm that she was the alleged victim of sexual assault by Keyes.
Following Salazar's revelation, Wall Street Journal reporter Shayndi Raice also accused Keyes of sexual assault.
"The man had absolutely no conception of the word 'no,'" Raice said on Twitter. "No matter how often I said no, he would not stop pushing himself on me. I was able to extricate myself quickly and it was a very brief and uncomfortable moment but I knew as I walked away I had encountered a predator."
Raice added that the purported attacks happened before Keyes was working as Netanyahu's spokesman.
Keyes, who had a successful career in public relations before becoming the Israeli prime minister's spokesperson for foreign media, has denied the claims.
"This false accusation is made by someone who has proven to be repeatedly dishonest about her own life. This is yet another example of her dishonesty," Keyes said in a statement in reference to Salazar.
Salazar has made numerous claims about her background which have been challenged and investigated by the media.
During interviews early in her campaign, she described herself as an "immigrant from Colombia," when in fact her father became a naturalized citizen from Colombia and she was born in Florida. She also has previously described herself as Jewish and suggested that her father was a Colombian Sephardic Jew, but an investigation into her family lineage found she is descended from a line of prominent Catholics in Spain and Latin America.
Salazar also came under fire after describing her family and upbringing as "poor" and "working class." Both her mother and her brother refuted this claim and local media in New York discovered that she had a trust fund worth approximately $685,000 in her name, left by her father.