New Jobless Claims Fall to 521,000, Lowest Since January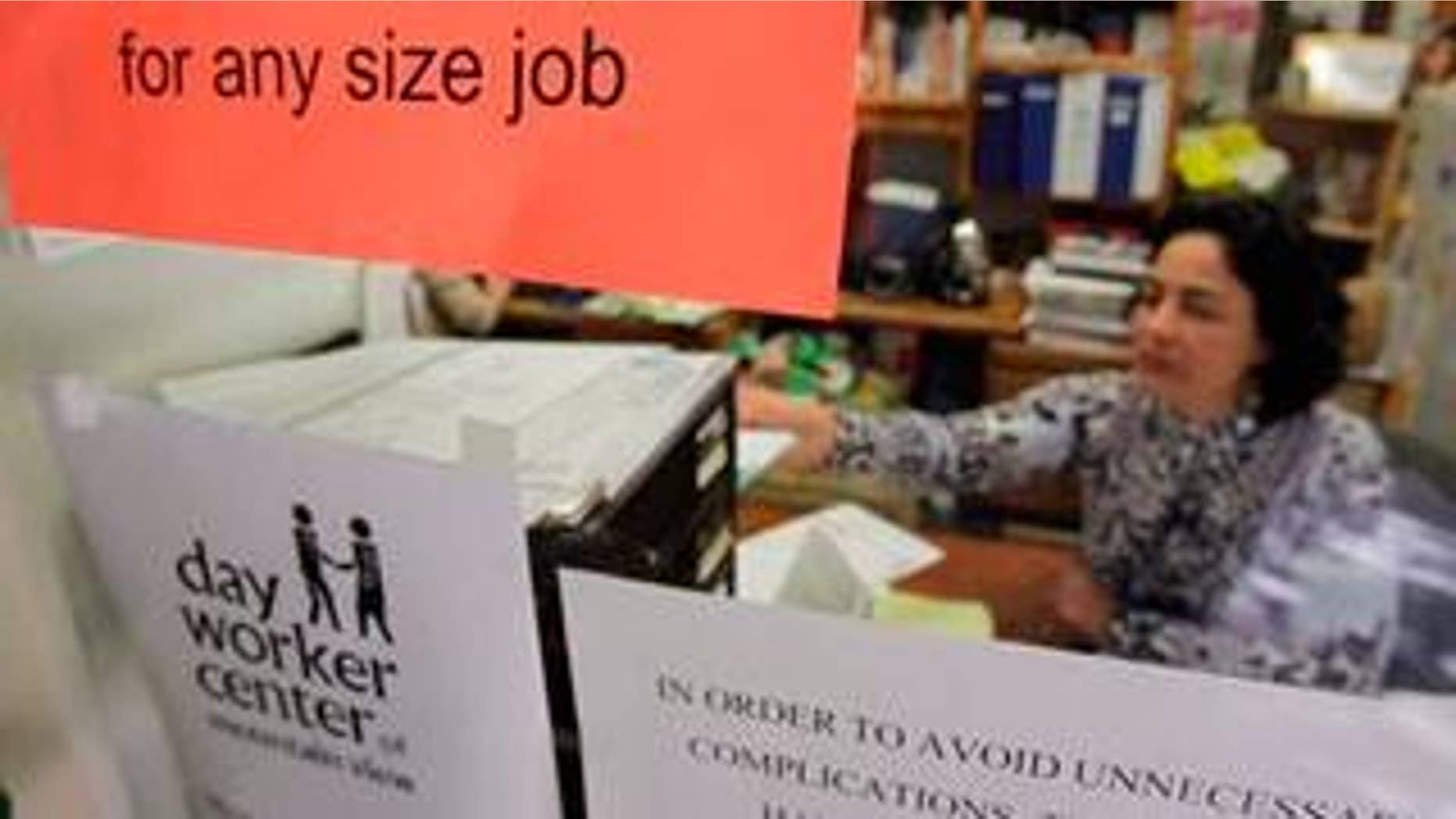 The number of newly laid-off workers filing first-time claims for jobless benefits fell to the lowest level since early January, as layoffs ease a bit amid a fledgling economic recovery.
The fourth drop in new claims in five weeks is a sign the labor market is slowly healing. But employers are reluctant to hire new workers and the unemployment rate is expected to keep climbing well into next year.
The Labor Department said Thursday that new claims for unemployment insurance dropped last week to a seasonally adjusted 521,000, from the previous week's upwardly revised total of 554,000.
That's better than the 540,000 that Wall Street economists expected, according to a survey by Thomson Reuters.
The four-week average, which smooths fluctuations, fell to 539,750, the lowest since Jan. 17.
Economists closely watch initial claims, which are considered a gauge of layoffs and an indication of companies' willingness to hire new workers.
Thursday's total is the second lowest this year. Claims have been slowly declining since the spring, but remain well above the 325,000 that economists say is consistent with a healthy economy.
The number of people continuing to claim benefits declined by 72,000 to 6.04 million. Analysts expected continuing claims to rise slightly.
When federal emergency programs are included, the total number of jobless benefit recipients dropped by about 90,000 to 8.9 million in the week that ended Sept. 19, the latest data available. Congress has added up to 53 extra weeks of benefits on top of the 26 typically provided by the states, and is considering adding another 13 weeks.
More job cuts were announced this week. Thermo Fisher Scientific Inc., which makes industrial and scientific equipment, said it will close a plant in Dubuque, Iowa, next year, costing 350 jobs.
Among the states, California had the largest increase in claims, with 4,467, which it attributed to layoffs in the construction and service industries. Ohio, Illinois, Missouri and Tennessee had the next largest increases. State data lag the initial claims figures by one week.
New York had the largest drop in claims, with 2,253, which it attributed to fewer layoffs in construction and services. North Carolina, South Carolina, Arkansas, and Florida had the next largest declines.
Counterbalancing the latest unemployment numbers is a non-governmental report, released Thursday, showing signs of life from consumers in September -- the first sales gain since July 2008 that fuel some hope for the holiday shopping season.
The International Council of Shopping Centers-Goldman Sachs preliminary tally registered an increase of 0.1 percent for September, compared with a 1.0 percent drop a year ago. While still tepid, the results mark the first gain since July 2008, when the index was up 1.3 percent.
The tally is based on sales at stores opened at least a year and are considered a key indicator of a retailer's health. The tally excludes Wal-Mart Stores Inc., which stopped reporting monthly sales after it released April results. Stores had struggled with 13 straight months of sales declines, hitting the bottom in November 2008 when sales plummeted 7.7 percent.
"Let the retail recovery begin," said Michael P. Niemira, chief economist at International Council of Shopping Centers. "This is the start of a better performance and better fundamentals."
Meanwhile, the stock market's early gains were held in check by a mixed report on business inventories. The Commerce Department said wholesale inventories fell 1.3 percent in August, worse than the 1 percent drop economists had expected. In an encouraging sign, sales jumped by the largest amount in 14 months.
In morning trading, the Dow Jones industrial average rose 36.65, or 0.4 percent, to 9,762.23. The Standard & Poor's 500 index rose 3.60, or 0.3 percent, to 1,061.18, while the Nasdaq composite index rose 7.51, or 0.4 percent, to 2,117.84.
More than two stocks rose for every one that fell on the New York Stock Exchange, where volume came to 144.6 million shares, compared with 177.1 million at the same time a day earlier.
The Associated Press contributed to this report.