National Security Adviser: U.S. Believes Pakistani Taliban Leader Is Dead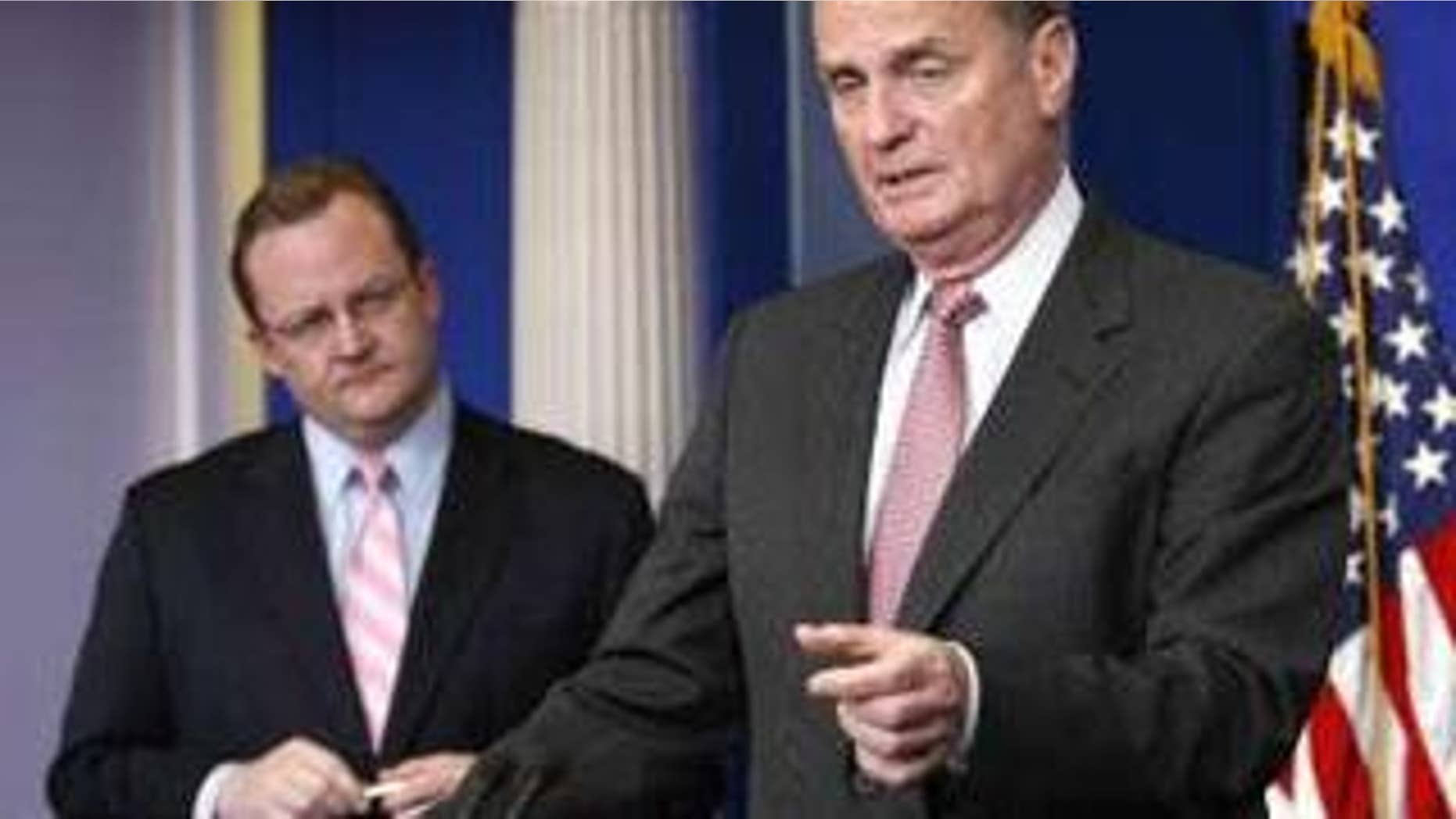 Despite conflicting reports, President Obama's national security adviser on Sunday said the United States thinks Pakistan's Taliban leader is dead.
"All evidence that we have suggests that," Gen. Jim Jones said on "FOX News Sunday."
Claims and counterclaims about Baitullah Mehsud's fate have swirled since a CIA drone strike last Wednesday on his father-in-law's house in Pakistan's rugged, lawless tribal area.
Pakistani authorities increasingly are convinced that Mehsud is dead. Government and intelligence officials, as well as some Taliban commanders, have said all indicators point to his death, but other Taliban commanders have vehemently denied that.
Jones now says Mehsud is believed dead, calling him a "real thug."
Further muddying the waters, there were conflicting reports that a major fight had broken out between rival Taliban factions during a meeting to select a replacement for Mehsud, and that one or two of the most likely contenders -- Hakimullah and Waliur Rehman -- had either been killed or wounded.
Jones said it appears there is in fact a fight within the top ranks of the remaining Pakistani Taliban organization. Jones told "FOX News Sunday" that Mehsud's apparent death and the power struggle are good signs of progress in Pakistan.
"This is a positive indication that in Pakistan, things are turning for the better," he said. "This is a very important moment. I won't say it's a tipping point, but it certainly shows that we're having some success. ... This is a strong message."
Jones said the relationship between the militaries and governments in Pakistan and the United States is also improving.
The Associated Press contributed to this report.