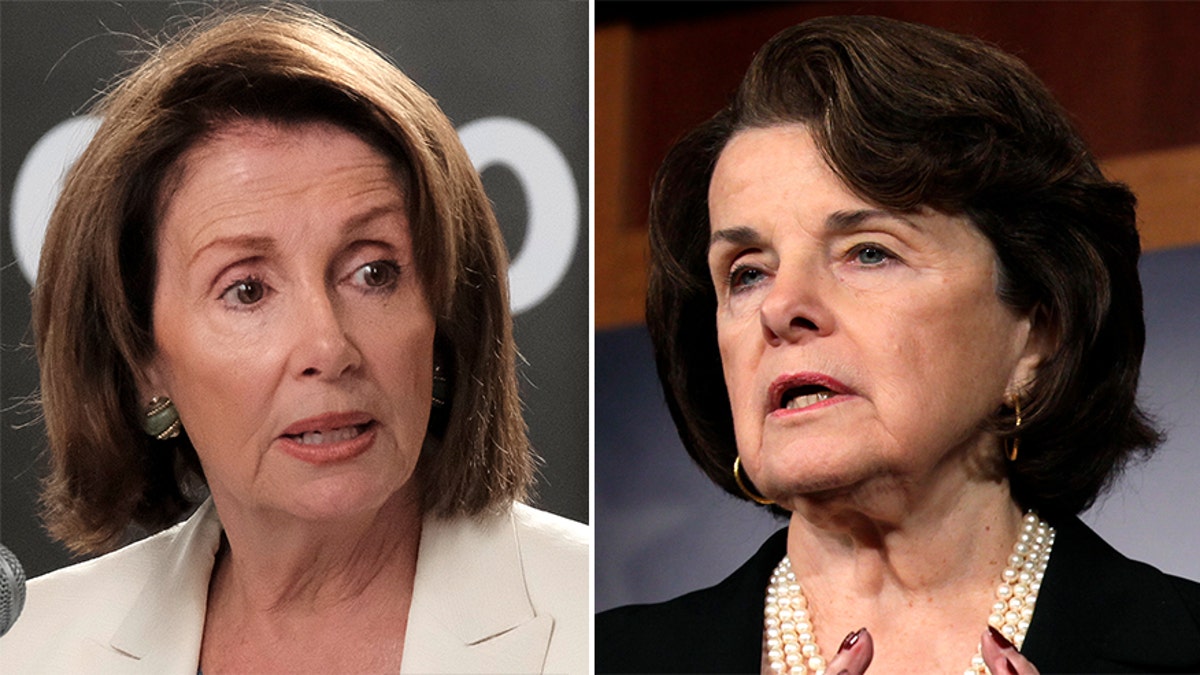 House Minority Leader Nancy Pelosi backed fellow Californian Sen. Dianne Feinstein's re-election bid on Monday.
"Dianne Feinstein is uniquely positioned to defend California against Donald Trump's constant attacks on health care, immigration, and voting rights," Pelosi said in a statement. "Senator Feinstein's standing in the Senate is a source of strength to California and is especially needed at this time. I proudly support her re-election."
Feinstein hailed Pelosi as a "friend" in a statement welcoming her endorsement. "I look forward to continuing to work with her for California and against Donald Trump's attacks on our state and our citizens," Feinstein said.
Pelosi's early support boosts Feinstein ahead of what could be a contentious primary contest characterized by liberal discontent with the longtime Democratic senator.