Muslim groups rip Jeb Bush for consultant's anti-Shariah views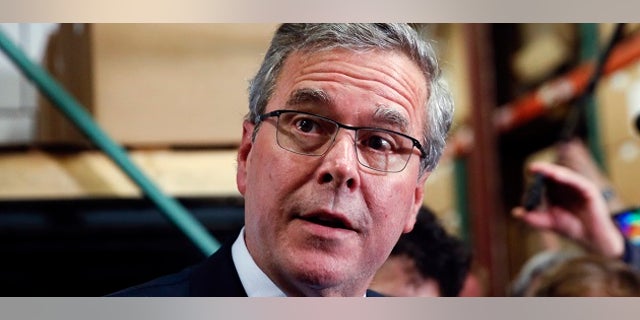 NEWYou can now listen to Fox News articles!
A coalition of national Muslim organizations issued a press release calling on the Jeb Bush campaign-in-waiting to fire senior consultant Jordan Sekulow from the Right to Rise PAC for his support of "anti-Muslim legislation and Islamophobic causes."
The bulk of the coalition's complaint — which includes the Council on American-Islamic Relations (CAIR), American Muslims for Palestine, and Islamic Circle of North America — takes issue with Sekulow's history of backing anti-Shariah legislation as executive director of the American Center for Law & Justice (ACLJ). (RELATED: Bobby Jindal: 'Let's Be Honest Here, Islam Has A Problem')
In 2011, they complain, Sekulow offered assistance to any Tennessee legislator "serious about writing a law… stopping judges from being able to use Sharia law in court." Under his leadership, ACLJ also backed Oklahoma's 2012 "Save Our State" amendment banning the use of Shariah in Oklahoma courts, and published an "anti-Muslim" pamphlet entitled "Shari'a Law: Radical Islam's Threat to the U.S. Constitution."
"While you have not personally endorsed Sekulow's anti-Muslim positions, you and the Right to Rise PAC have clearly endorsed someone who holds strong Islamophobic views," the Muslim organizations write. "We hope that hiring Sekulow was an oversight and not a validation of his views. Removing Sekulow would resolve this troubling question." (RELATED: CAIR demands Washington Redskins change 'derogatory' name, mascot)
The addition of Sekulow to the Bush campaign in early March was widely seen as an appeal to the religious conservative wing of the Republican Party. He has also served as an adviser to the George W. Bush and Mitt Romney campaigns.