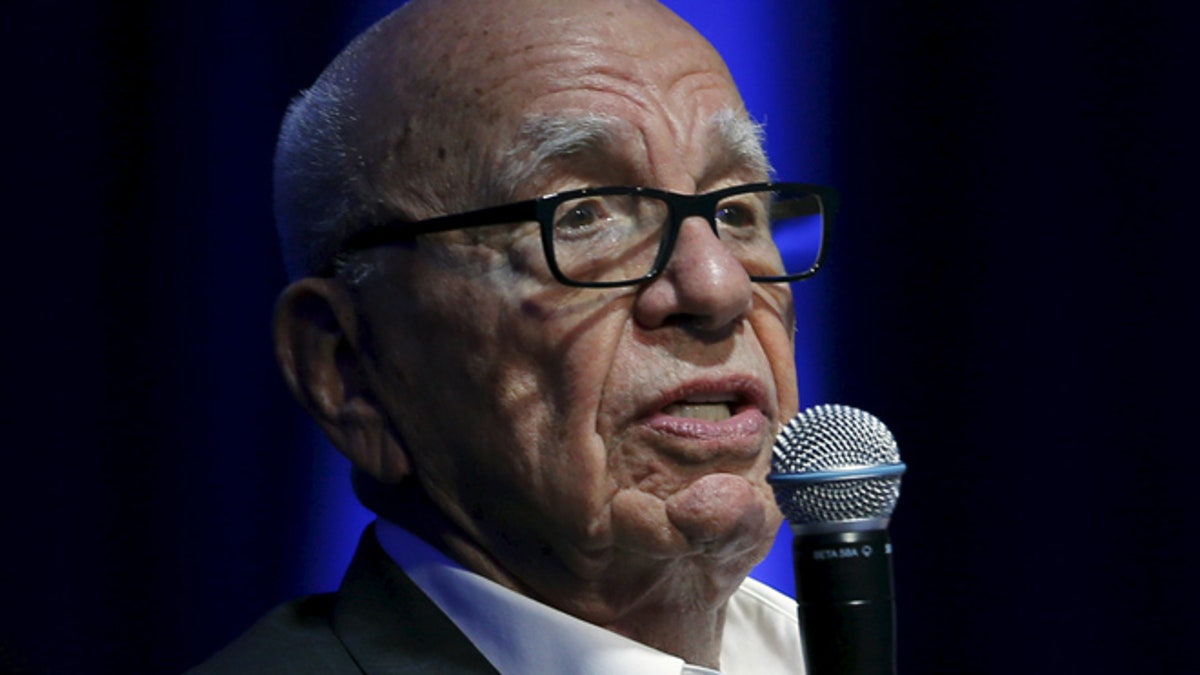 Media magnate Rupert Murdoch blasted American diplomatic and foreign policy under President Obama and Secretary of State John Kerry in a speech in Manhattan Monday night.
Murdoch told an audience at a Plaza hotel dinner held in his honor by the Hudson Institute that Kerry's recent comments about the terrorist assault on Paris' Charlie Hebdo newspaper were outrageous.
"For a US secretary of state to suggest that Islamic terrorists had a 'rationale' in slaughtering journalists is one of the low points of recent Western diplomacy and it is indicative of a serious malaise," he said.
Kerry had made the comments in comparing the Charlie Hebdo attack to last month's murderous terror rampage in Paris.
"For America to be embarrassed by its exceptionalism is itself exceptional and absolutely unacceptable," Murdoch added, referring to comments Kerry made last year in which he said he gets "uptight when I hear politicians say how exceptional we are."
Murdoch also painted America under Obama as rudderless and in need of new direction under a new leader.
"For America to have a sense of direction, two conditions are essential: A US leader must understand, be proud of and assert the American personality. An identity crisis is not a starting point for any journey," he said.