Mulvaney's challenger for CFPB leadership resigns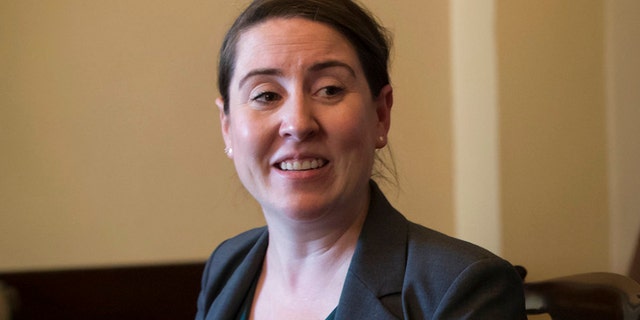 Leandra English, the deputy director of the Consumer Finance Protection Bureau (CFPB), announced on Friday that she was resigning, having failed to sue President Trump for control of the controversial agency.

Trump tapped budget director Mick Mulvaney as acting director of the regulatory agency after Obama appointee Richard Cordray resigned in November.
But English, who was promoted to deputy director shortly before Cordray quit, argued that she should become acting director and cited the 2010 Dodd-Frank Act -- which created the bureau and gave the director the authority to appoint an acting director.

Supported by congressional Democrats, English sued the administration. Republicans backed Trump in claiming he was allowed to appoint Mulvaney due to longstanding laws over presidential appointees. Federal judges found in favor of Trump.

"I want to thank all of the CFPB's dedicated career civil servants for your important work on behalf of consumers," English said in a statement, adding that she intends to drop her lawsuit after Trump nominated Kathy Kraninger in June to head the bureau.

Politico reports that the case had also raised questions about the legality of Mulvaney having side-by-side roles as budget director and acting CFPB director.

Republicans have long opposed the CFPB, which was formed as part of the 2010 Dodd-Frank Act and was proposed by Sen. Elizabeth Warren, D-Mass. Republicans have claimed the agency is unconstitutional. Consumer advocacy groups have praised the agency for what they see as consumer-friendly regulations on issues such as predatory payday lending.

But under Mulvaney, the bureau has rolled back a number of Obama-era regulations and has taken an approach more friendly to banks and payday lenders.

Politico reports that Kraninger, who works under Mulvaney in the White House budget office, will go before the Senate Banking Committee for her nomination hearing on July 19.