MSNBC Introduction for Gov. Jindal: 'Oh God'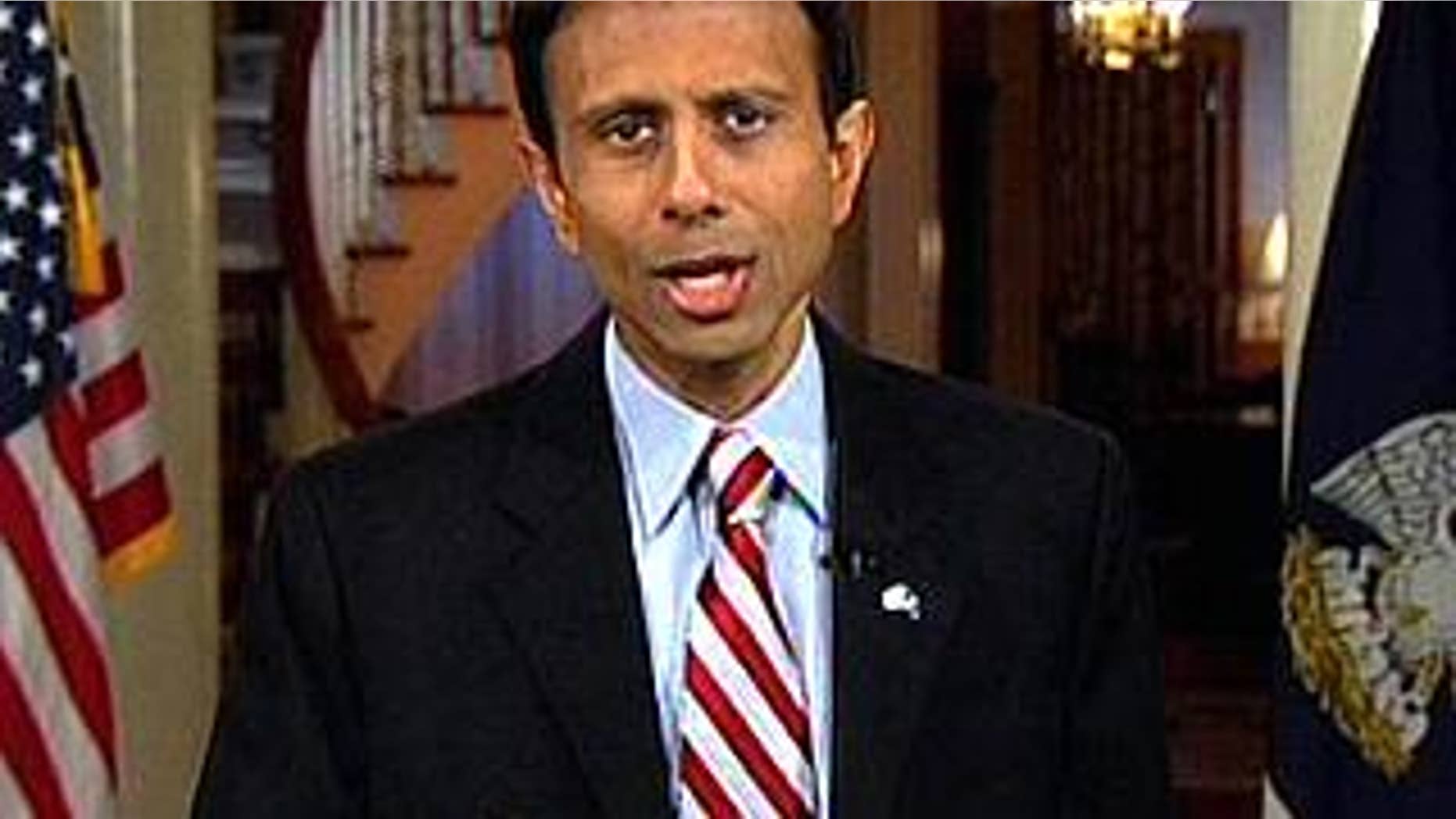 Maybe he got a thrill up his leg.
Following President Obama's first address to Congress on Tuesday night, an MSNBC host or producer was caught muttering "Oh God" on the air as Louisiana Gov. Bobby Jindal walked toward the camera to deliver the GOP response.
The remark was heard after "Countdown" host Keith Olbermann interrupted the network's political panel to introduce the Republican governor.
"Chris [Matthews], stand by, Rachel [Maddow], stand by, we're getting that cue from Baton Rouge where Governor Jindal of Louisiana is set to deliver the Republican response to President Obama. It is entitled 'Americans Can Do Anything.' Here's Governor Jindal," Olbermann said.
As the picture showed Jindal walking toward the camera, a hushed voice -- believed to be Olbermann's or Matthews' -- said, "Oh God" as others were heard laughing in the background.
VIDEO: Click to watch on YouTube
During the 2008 presidential campaign Olbermann and Matthews were removed from the anchor chairs after coverage frequently descended into on-air squabbles, but recently MSNBC has returned both to the front for its coverage of major news.
Last month, the duo took shots at departing President George W. Bush during the network's prime-time coverage of his farewell speech.
"Am I wrong that the only thing missing tonight was another 'Mission Accomplished' banner?" Olbermann quipped.
Matthews followed-up: "He [Bush] got to be president because of his father. The same way he got into school and everything else.... the same way he got his car, probably."