More Politicians Turn to Text Messaging Campaigns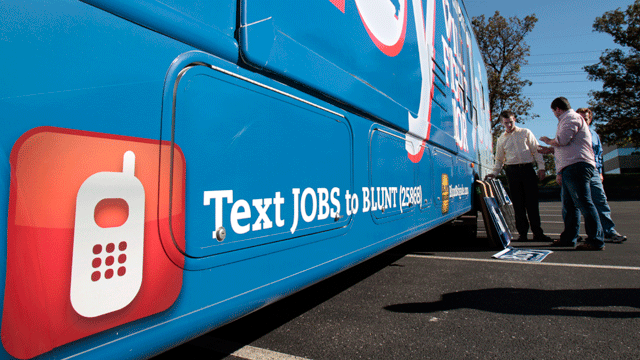 Several politicians looking to get their message to more voters in this election cycle have found a new way to campaign: texting.
California Senate hopeful Carly Fiorina, Meg Whitman, the Republican nominee for California governor and Senate Majority Leader Harry Reid are among a growing list of politicians who are collecting voters' cell phone numbers and texting them.
"We're definitely embarking on new technology," Marson Harrison, a spokesman for Fiorina's camp, told Fox News. "Many campaigns haven't been brave enough and bold enough to step into this realm. We're very comfortable, had excellent results and again we've made thousands of calls through this technology."
Nearly 300 million Americans have cell phones – about 94 percent of the total U.S. population – and send about 4.3 billion text messages every day, according to the Washington-based trade group, CTIA-The Wireless Association.
There is no way to know exactly how many of those were from political campaigns, but the percentage is likely small, said Michael Becker, a director for the Mobile Marketing Association, a group that promotes text-message marketing.
But texting is gaining popularity as a campaigning tool as fewer Americans ditch their landlines, leaving cell phones as the only way to reach a voter.
"From a campaign's perspective, texts are great, because there's a really high open rate for those," said Democratic U.S. Senate candidate Robin Carnahan, who is trying to collect as many cell phone numbers as possible for a text-message database. "They pop up on your phone, so it's really easy to communicate with people quickly and know that they're seeing that piece of information."
Like many candidates this year, Carnahan is attempting to duplicate the successful social media strategies of Barack Obama's 2008 presidential campaign, which built an enormous cell phone database by promising to break the news of his vice presidential pick by text message. Obama messaged more than 1 million phones with his announcement. As the election neared, Obama texted those people again to encourage them to vote.
This year, Democrats and Republicans alike are employing gimmicks, giveaways and all sorts of grand means to gather the wireless phone numbers of likely supporters and voters.
Carnahan's Republican Senate opponent, U.S. Rep. Roy Blunt, has been traveling around Missouri in a bright blue RV emblazoned with the words: "Text JOBS to BLUNT."
On opening day for the Milwaukee Brewers, Wisconsin Sen. Russ Feingold asked people to text his campaign with predictions of who would win the mascot sausage race -- Bratwurst, Polish, Italian, Hot Dog or Chorizo. (The Polish sausage won.)
Whitman is running a text-messaging trivia contest. Those who correctly answer the question of which California team has won the most College World Series titles become eligible to win a free hat.
Anyone who texts "Tix" to 54608 -- the code for the campaign of U.S. Rep. Joseph Cao, of Louisiana -- is entered into a contest for two tickets to the Oct. 31 game between the New Orleans Saints and Pittsburgh Steelers.
There was a similar text-message-based contest sponsored this summer by Reid's campaign. Las Vegas resident Matthew Sorvillo won the prize of a ticket valued at $1,000 for a prime seat at an Ultimate Fighting Championship match.
In this election cycle, only a handful of candidates in the nearly 500 races are texting voters, reflecting the relatively new concept of wireless marketing. But the number of politicians using it is on the rise and it's likely to skyrocket by the time the next presidential election rolls around.
It's no surprise that more and more politicians are now turning to texting for campaigning, analysts say.
"You may not read that e-mail because it ends up in your junk mail folder but you're darn sure going to read a text message," said Phil Sweatman, president and chief executive of ArX Mobile Inc., a mobile marketing firm. "Because what's the one screen of the three screen types you have available to you? The big TV, the laptop and the cell phone. The cell phone is the one you have with you all the time."
Fox News' Casey Stegall and The Associated Press contributed to this report.