Mike Pence tattled on fraternity brothers for having kegs, former classmate says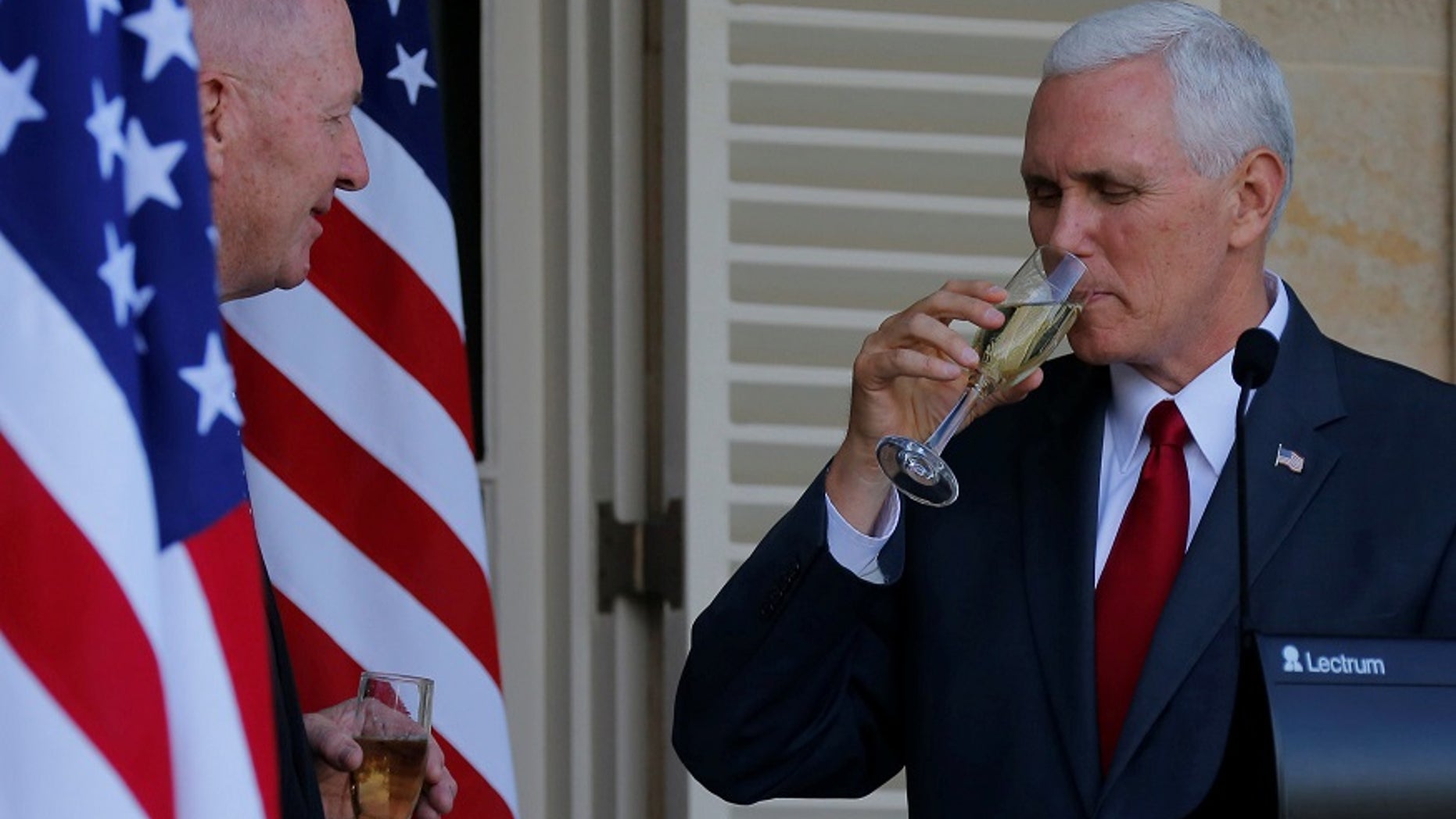 Vice President Mike Pence reportedly tattled on his fraternity brothers and told his college's associate dean that there were kegs inside their Phi Gamma Delta house.
Pence's former fraternity brother Dan Murphy told The Atlantic that when the future vice president was a sophomore at Hanover College in Indiana, he got his house into hot water with the school. At the time, Pence was the president of his fraternity.
Murphy said his fraternity was throwing wild parties at their house to imitate the movie "Animal House." The former Phi Gamma Delta member said they held toga parties despite the college's strict dry campus rule.
REPUBLICANS ALLEGE DOJ 'DOUBLE STANDARD' AS MUELLER PROBE TAKES HEAT
The fraternity brothers conducted elaborate schemes to bring the booze into their house in order to throw wild parties. However, Pence was not much of a party animal, Murphy said.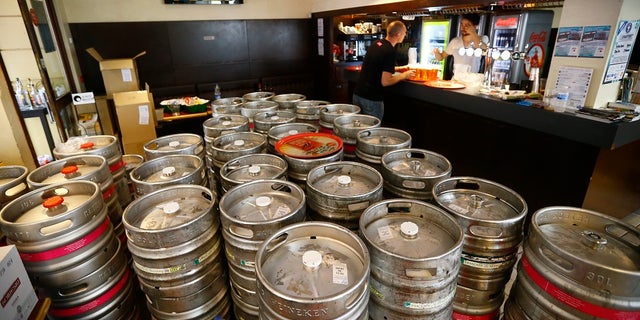 In fact, Pence was normally the moderator and was dispatched to smooth things out with "the adults" whenever the fraternity came into some trouble, Murphy told The Atlantic.
Phi Gamma Delta was throwing a particularly rowdy party one night when the brothers  reportedly heard the associate dean was coming over to the house. The fraternity members quickly hid the kegs and drinking cups before the associate dean knocked on the door.
Pence greeted the administrator who informed him that he was aware the fraternity had kegs. Murphy said when this type of situation occurred, one of the brothers would take the fall for everyone so the house was not punished. However, Pence directed the administrator to the kegs and said the fraternity owned them. The fraternity was severely punished as a result, Murphy said.
"They really raked us over the coals," Murphy said. "The whole house was locked down."
MCCAIN REACHES 3 MILLION TWITTER FOLLOWERS DESPITE #UNFOLLOWMCCAIN PROTEST
Following the incident, some fraternity members were reportedly furious with Pence but the future politician kept up a good relationship with the school's administration.
After Pence graduated, Hanover College offered him a position in its admissions office. Murphy said when he read that Pence was chosen to be Trump's vice president, he said he "recognized a familiar quality in his old friend."
"Somewhere in the midst of all that genuine humility and good feeling, this is a guy who's got that ambition," Murphy said. "Is Mike's religiosity a way of justifying that ambition to himself?"
Murphy also said Pence "agonized over his calling" and spoke about becoming a priest but was attracted to politics. The former fraternity member said it was obvious to him and his other brothers that Pence wanted to be president of the United States someday.
Fox News' request for a comment from Pence's office was not immediately returned.