Michigan Congresswoman Calls For National Guard To Help At The Border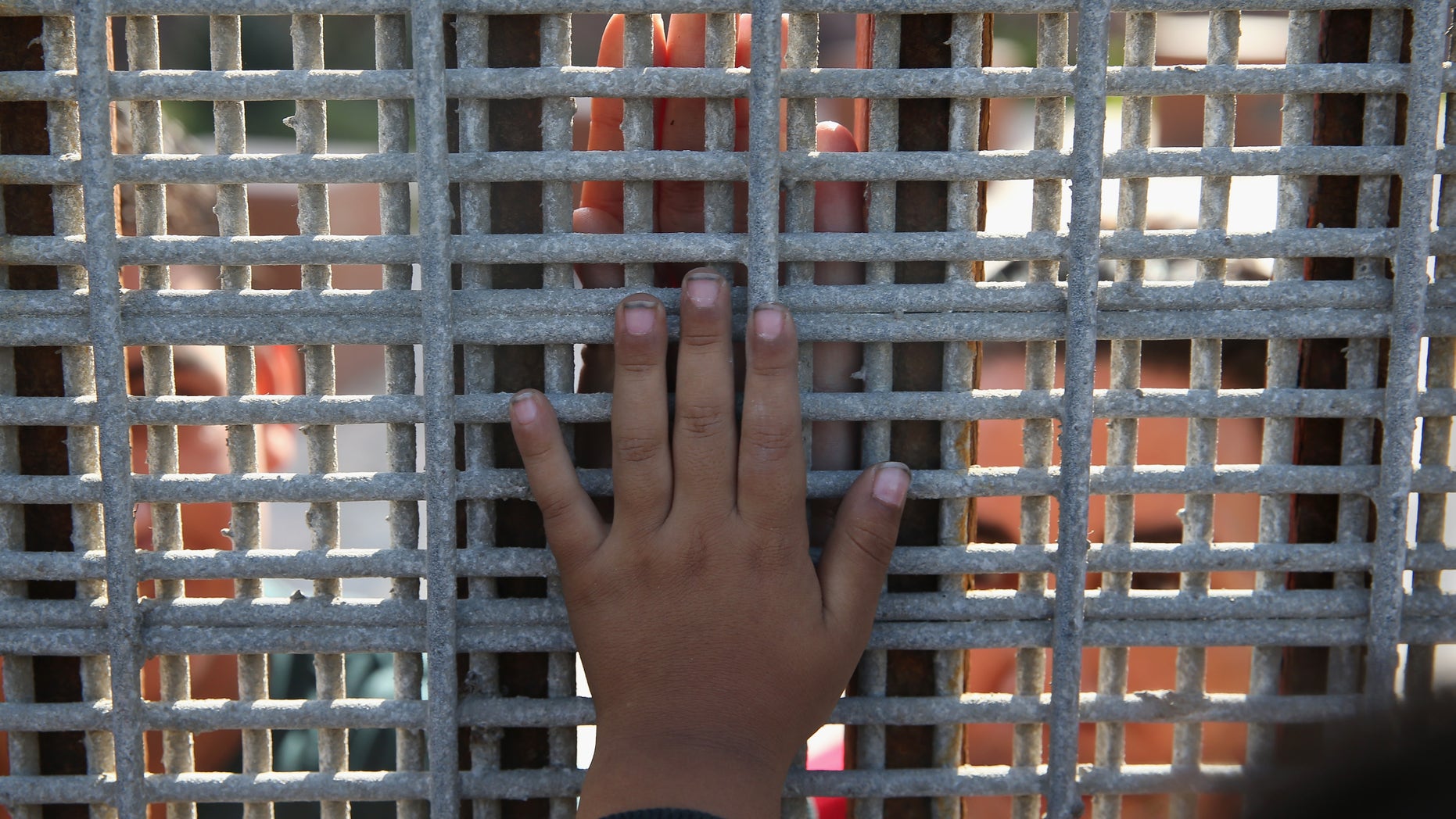 A Michigan congresswoman who heads a House subcommittee on border security is calling on President Obama to dispatch the National Guard to help border agents handle the influx of unaccompanied minors coming from Central America.
U.S. Rep. Candice Miller, a Republican, said in a letter sent to the president on Monday that the tens of thousands of children crossing the U.S.-Mexico border illegally is a humanitarian crisis as well as a national security one.
Miller, who is vice chair of the House Homeland Security Committee and chair of the Subcommittee on Border and Maritime Security, wrote: "I strongly urge you to call upon the National Guard to assist our overwhelmed border agents in not only addressing the unfolding humanitarian crisis, but also to assist our agents in defending our border against the violent drug cartels who are increasing smuggling operations as a result of this crisis."
More than 47,000 children, primarily from Central America, have been apprehended at the Mexican border since October.
That is a 92 percent increase from the same period a year earlier. A draft Border Patrol memorandum estimates that number could reach 90,000 in the fiscal year ending Sept. 30, up from a previous government estimate of 60,000.
Obama declared the migration a crisis and appointed the Federal Emergency Management Agency to lead the government's response. Hundreds of children have been flown to a makeshift shelter at a Border Patrol station in Nogales, Arizona, while the Defense Department has prepared military bases in California, Oklahoma and Texas, for temporary housing.
"Rather than carrying out their regular duties, U.S. Customs and Border Protection officers and agents are put in the position of providing basic child care," said Miller in her letter. "This diversion away from normal patrol responsibilities will result in an increase of drugs and migrants illicitly crossing our border."
Homeland Security Secretary Jeh Johnson told the Senate Judiciary Committee Wednesday that violence in Central America is main driver but acknowledged that parents likely know their children will be released to the Department of Health and Human Services, "which very often means reuniting them with their parents."
Many Republicans in Congress have blamed the influx in large part on initiatives by the Obama administration to give a reprieve to undocumented immigrants who come to the United States as minors and meet certain criteria.
The most significant such initiative, called Deferred Action for Childhood Arrivals, or DACA, gives immigrants who qualify a two-year reprieve from deportation, and allows them to obtain a work permit and, if state law allows, a driver's license. After the two-year period, immigrants may apply for a renewal.
Critics of DACA says programs such as these have given families overseas the impression that if young people can just reach the United States, they can remain here and perhaps eventually obtain legal permanent residency.
Miller cited "the rise of rumors throughout Central America that if parents send their children to United States they will be allowed to stay."
"It is time to change the message," she said. "I urge you to launch a robust public relations campaign informing people throughout Central America that no change has been made to U.S. law and that their children are not eligible for any special status upon their arrival."
"You must make it clear, if parents send their children to our border unaccompanied they will be sent home."
The Associated Press contributed to this report.
Follow us on twitter.com/foxnewslatino
Like us at facebook.com/foxnewslatino