Michael Cohen's lawyer issues cryptic warning to Giuliani and Trump
The lawyer representing President Trump's former personal attorney Michael Cohen issued a cryptic warning to the president and his lawyer Rudy Giuliani this week, in apparent reference to what his client could share with federal prosecutors.
Cohen, who is under criminal investigation as part of a federal grand jury probe into his personal business dealings, retained former White House special counsel Lanny Davis last week to represent him.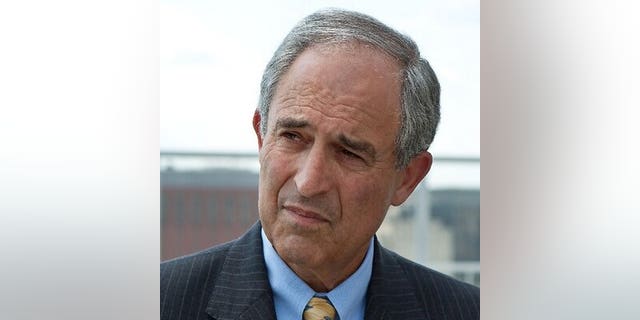 Davis, who served under former President Bill Clinton, seemingly challenged Giuliani on Monday for saying his client should tell the truth.
"Did @rudygiuliani really say on Sunday shows that @michaelcohen212 should cooperate with prosecutors and tell the truth? Seriously? Is that Trump and Giuliani definition of 'truth'? Trump/Giuliani next to the word 'truth' = oxymoron. Stay tuned. #thetruthmatters," Davis tweeted.
Davis' warning came after Giuliani, who joined Trump's legal team in April, said Cohen "should cooperate" with prosecutors.
"We have no reason to believe he did anything wrong. The president did nothing wrong," Giuliani said on ABC's "This Week."
When Giuliani was asked whether he was concerned about what Cohen may tell federal prosecutors, Giuliani said: "Zero. None."
Speculation is widespread about what the pressure on Cohen could mean for the special counsel probe into Russian meddling and potential collusion with the Trump campaign in 2016.
It is unclear whether Cohen actually has any information about alleged criminal wrongdoing by Trump or his campaign associates that could help Special Counsel Robert Mueller's investigation. Trump has denied wrongdoing and repeatedly blasted the probe as a "witch hunt." Trump has also publicly said Cohen would not make up "stories" and "flip."
But Cohen, who was Trump's self-described fixer and a key player in the Trump Organization for more than a decade, is seemingly making efforts to distance himself from the president.
Cohen, who was once quoted as saying he would "take a bullet" for Trump, gave an interview to ABC News last week saying that his own family has his "first loyalty." Cohen also parted with Trump on his criticism of the FBI.
"My wife, my daughter and my son have my first loyalty and always will," Cohen told ABC at a Manhattan hotel last week. "I put family and country first."
ABC News' George Stephanopoulos asked Cohen how he would respond if the president or his legal team came after him and tried to discredit the work he did for Trump over the last decade.
"I will not be a punching bag as part of anyone's defense strategy," Cohen was quoted as saying. "I am not a villain of this story, and I will not allow others to try to depict me that way."
Cohen also said he did not agree "with those who demonize or vilify the FBI. I respect the FBI as an institution, as well as their agents." He reportedly said he doesn't "like the term witch hunt."
HOW MICHAEL COHEN DECIDED TO SEND TRUMP A CAREFULLY CALIBRATED MESSAGE
Part of the investigation into Cohen involves the $130,000 "hush money" payment to adult film star Stormy Daniels in the weeks leading up to the 2016 presidential election in exchange for her silence about an alleged one-time sexual encounter with Trump. Cohen, in the past, has said the payment was made on his own initiative, but in the ABC News interview, Cohen said he couldn't comment on advice of his lawyer.
"I want to answer. One day I will answer," he was quoted as saying.
Cohen hired Davis just days after the interview.
"Like most of America, I have been following the matter regarding Michael Cohen with great interest. As an attorney, I have talked to Michael many times in the last two weeks," Davis said in a statement to Fox News after being retained. "Then I read his words published on July 2, I recognized his sincerity. Michael Cohen deserves to tell his side of the story—subject, of course, to the advice of counsel."
Davis, days later, slammed the "high interest" in his representation of Cohen.
"Why is my representing @MichaelCohen212 as attorney of such high interest? Not about me. It's about a nation's yearning for truth. And Michael Cohen has said it's time for him to speak the truth and put his family and Country first. I am glad to help him," Davis tweeted last week.
Davis suggested on "Fox News Sunday" back in May that Giuliani should be replaced on Trump's legal team. Giuliani still represents the president.
Fox News' Judson Berger, Howard Kurtz, Kristin Brown and The Associated Press contributed to this report.