Menendez threatened State Dept. if it didn't help his rich friend, witness says
U.S. Sen. Robert Menendez, a New Jersey Democrat on trial for corruption, threatened the State Department with a Senate hearing if it failed to favorably resolve an international dispute in favor of his rich friend, a witness testified Tuesday.
Tuesday's tesimony in a Newark, N.J., courtroom came from State Department employee Mark Wells.
Meanwhile, a poll revealed that eight out of 10 voters in New Jersey want Menendez to give up his Senate seat if he's found guilty on bribery charges, NJ.com reported.
Wells said Menendez met with Bill Brownfield, then-assistant U.S. secretary of state, and warned of a possible Senate hearing if the department failed to meet his demands for resolving the issue favorably to his friend, the New York Post reported.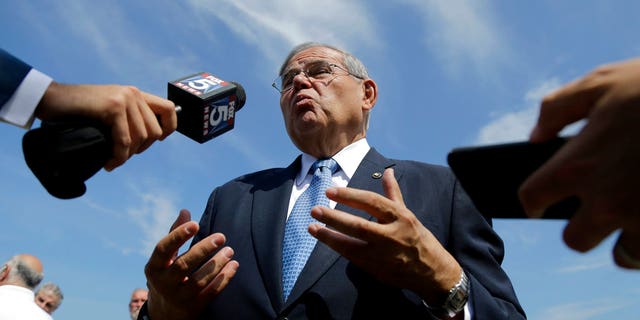 The witness said he was not present at the meeting, but testified that he read emails he received about it later.
An email sent by State Department official Todd Levett read: "The senator noted displeasure very clearly with current state of affairs and threatened to hold a hearing on the matter if we don't meet his deadline."
Wells added that Menendez arranged a meeting with the State Department officials to get them to resolve an international contract dispute between the Dominican Republic and his wealthy friend Salomon Melgen, the Post reported.
Menendez is on trial after being accused of using his power to enrich Melgen in exchange for campaign contributions, private jet flights and paid vacations. Both men deny corruption, saying gifts and favors were exchanged because they are friends.
Melgen, however, was set to make around $100 million if the contract dispute was resolved in his favor.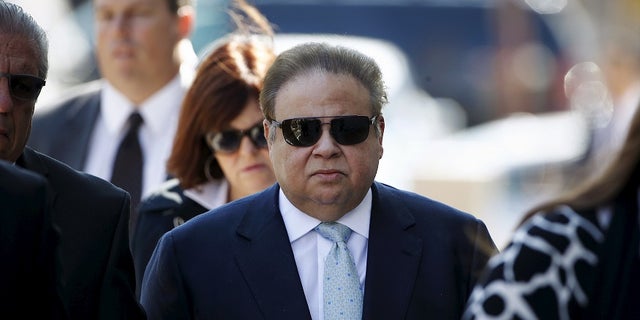 On Monday, it was revealed that Melgen threatened to "make trouble" for Commerce Department officials, through his "politically influential friends," if they did not provide support in the dispute with the Dominican Republic, the New York Times reported.
Melgen made the threat though his lawyer, Elio Muller, according to Commerce Department staffer Sam Smith, who testified on Monday. The lawyer attempted to pressure the government into helping Melgen with a contract dispute, he added.
"He was very aggressive and threatening and constantly brought up the fact that he could make trouble for the department and he could be a bull in the Commerce Department's china shop," Smith told jurors on Monday, according to the Post.
"He stated that Dr. Melgen had politically influential friends and they could cause a lot of problems for the Commerce Department if Dr. Melgen didn't think he was being served well."
Smith said the lawyer was talking about Menendez when he mentioned Melgen's "politically influential friends."