McConnell: Short-Term Budget Bill Will Last Into March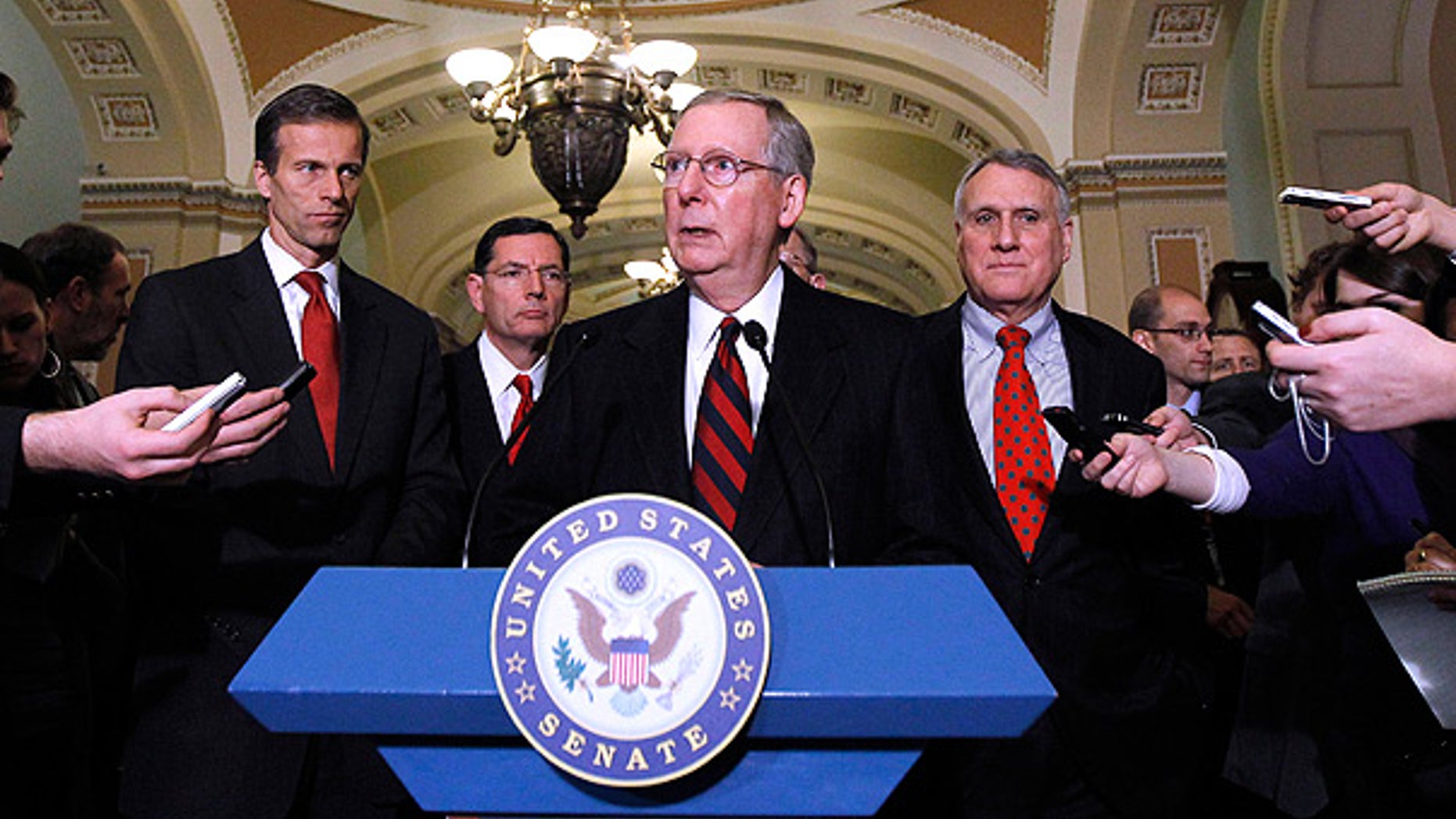 WASHINGTON -- Top lawmakers on Capitol Hill have agreed on a short-term spending measure to keep government operating through March while a new Congress works on a budget for the rest of the fiscal, year, the Senate's Republican leader said Sunday.
Senate Minority Leader Mitch McConnell, R-Ky., said he and Senate Majority Leader Harry Reid agreed on a three-month "continuing resolution" after a $1.27 trillion omnibus bill failed a Senate vote last week.
Republicans pulled out of a deal to wrap up the 12 spending measures that were supposed to be enacted by Sept. 30 after news that more than 6,000 earmarks worth $8 billion were included in the omnibus.
McConnell argued Sunday that he had agreed to the funding limit for the omnibus bill, but the legislation contained too many items that didn't go through the proper vetting process, including funding for President Obama's health care law hated by Republicans.
"All we agreed to was the top line, the total amount that was going to be spent in all the discretionary accounts. What we did not agree to is not taking a single bill across the Senate floor. What we did not agree to is adding up 2,000-page bill, putting in there funding of the health care provisions that were passed last year, which we overwhelmingly opposed, and passing it right before Christmas," he said on CNN's "State of the Union."
According to the Congressional Research Service, continuing resolutions, designed to prevent the government from running out of money for daily operations and forcing a shutdown, have been used every year but three since 1978.
On Saturday, Obama signed a CR to fund the government through Tuesday. The previous CR had been set to expire at midnight Sunday.