McCain tells former VP and old colleague Biden to 'not walk away' from politics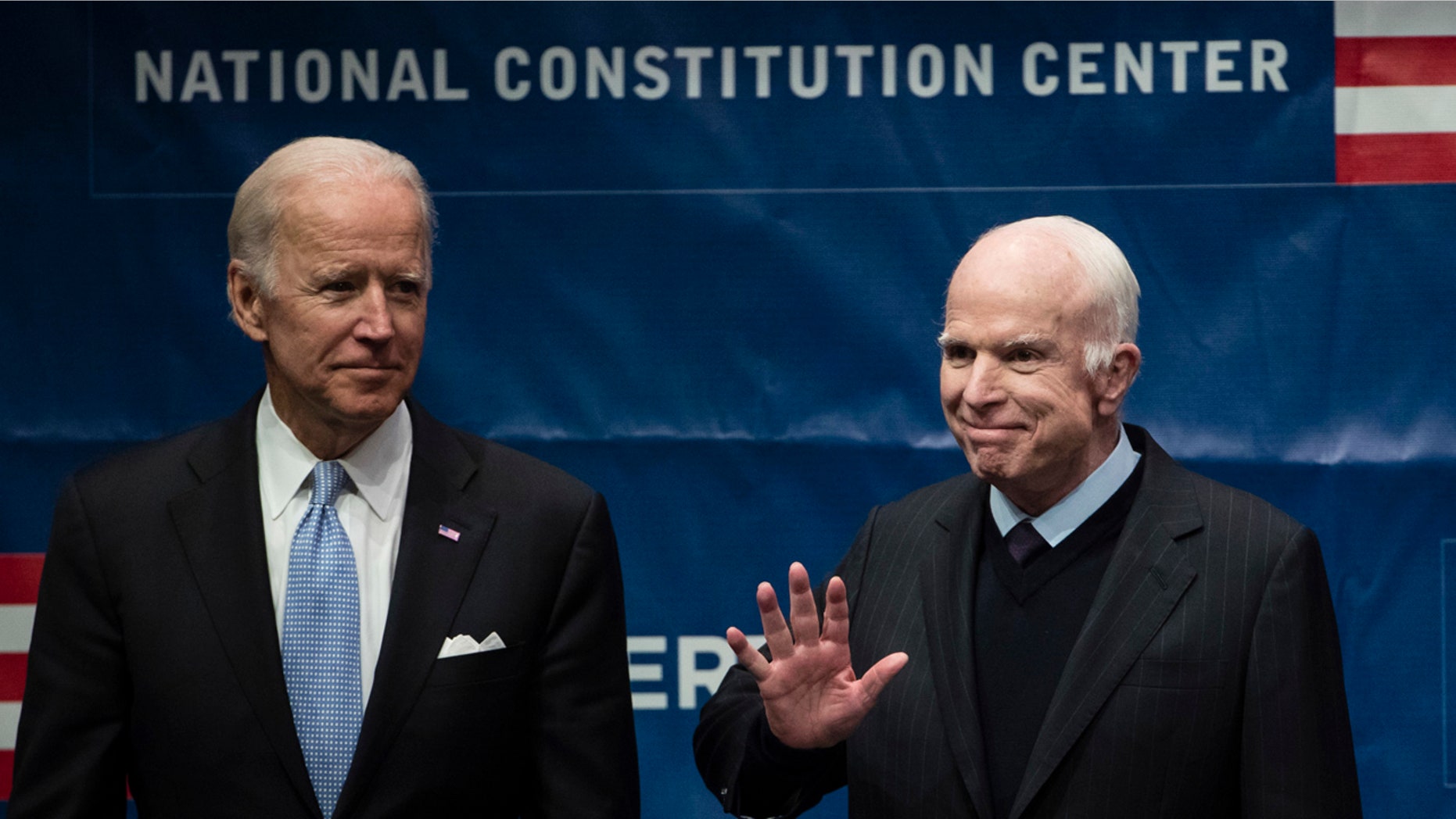 Former Vice President Joe Biden was encouraged to "not walk away" from politics last week in a 90-minute visit with Arizona Sen. John McCain, who has been recovering from recent brain cancer treatment and surgery, according to reports.
Biden visited the senator's Sedona ranch last Sunday and the pair discussed pressing matters including the "state of the country" and America's "international reputation," a report in The New York Times stated.
Biden, a Democrat who hasn't ruled out a run for president in 2020, visited with McCain last weekend, The New York Times and The  Associated Press reported.
News of those words of encouragement came in a report that also alluded to ongoing tensions between McCain and President Trump. According to The Times, McCain's intimates have advised the White House that when the time comes, they intend to invite Vice President Mike Pence -- but not Trump -- to the senator's funeral.
Tension between the two men flared during the presidential campaign when Trump, discussing war heroes, said he preferred those who hadn't been captured. A Navy pilot during the Vietnam War, McCain was a prisoner of war for over five years.
In his book "The Restless Wave," set to be released on May 22, McCain also criticizes the president for his stance on the refugee crisis and his relationship to the Russian government, USA Today reported.
The Times report on McCain could not be independently verified by the time of this article's publication.
The 81-year-old McCain has been unable to return to the Senate after cancer treatment and surgery for an intestinal infection last month. He has had numerous visitors aside from Biden, including Sen. Lindsey Graham and former Sen. Joseph Lieberman.
McCain was diagnosed with a rare and aggressive form of brain cancer almost a year ago.
The Associated Press contributed to this report.