Matt Lauer dismissal puts harsh new focus on NBC News boss Andy Lack after Trump tweet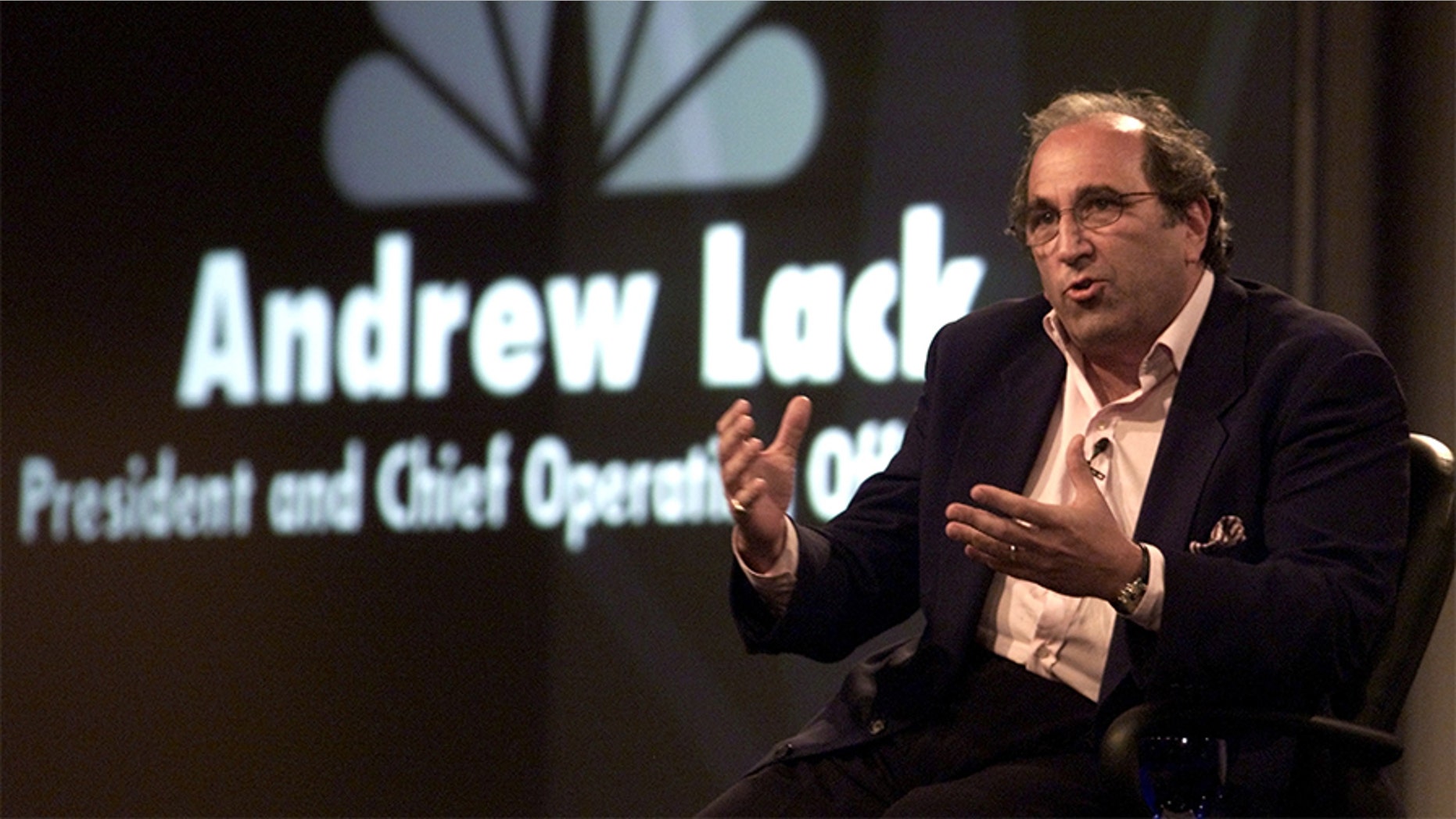 President Trump wasted no time piling on to his former employers at NBC after the bombshell announcement the network where he once starred on "The Apprentice" had fired its biggest star, Matt Lauer.
In a tweet, President Trump called for "top executives" at NBC and its parent company, Comcast, to be fired as well for "putting out so much fake news" on the heels of Lauer being fired from the network.
"Wow, Matt Lauer was just fired from NBC for 'inappropriate sexual behavior in the workplace.' But when will the top executives at NBC & Comcast be fired for putting out so much Fake News," Trump tweeted. "Check out Andy Lack's past!"
Trump specifically called out Lack, 70, who had been conspicuously quiet since NBC came under fire for spiking Ronan Farrow's report that would have outed Harvey Weinstein as a sexual predator months before The New York Times and the New Yorker magazine eventually broke the news. Industry insiders have pondered for weeks if NBC News had been wary of running the Weinstein scoop  due to its own problems inside 30 Rockefeller Plaza.
Lack and Lauer have long been known close personal friends, and pressure on Lack and NBC had been intensifying in recent weeks as word spread that multiple news organizations were reporting exposes.
Lauer was believed to be the highest paid personality in TV news, reportedly earning $25 million per year. NBC even paid for him – at least for a time – to be helicoptered back and forth every weekend to Manhattan from his estate in New York's exclusive Hamptons region on Long Island. At the time of his fall, Lauer exercised absolute power over the "Today" show and, through his close friend Lack, over the rest of NBC News.
NBC had backed Lauer firmly during the disastrous firing of his popular  co-host Ann Curry in 2012, when the public widely blamed Lauer for bullying Curry out of her job (Lauer vociferously denied this). Lack, who arrived back at NBC shortly after Curry's messy ouster, would go on to back his friend Lauer resolutely when the anchor was widely criticized for botching a town hall event between Trump and Hillary Clinton.
It was Lack who sent out the memo this morning announcing Lauer's termination. Lack's note said the employee complaint that led to Lauer's downfall was the first complaint against Lauer in the host's more than 20 years at NBC and that NBC had since come to believe the behavior cited was not an isolated incident. But, citing Trump's tweet, industry insiders said the president, a former NBC star himself, could be throwing shade at Lack for suddenly claiming surprise and dismay at his close friend Lauer he'd known for decades.
"He's like Captain Renault in 'Casablanca'," said one industry insider of Lack, citing a quote from the iconic movie when a police officer disingenuously expresses he was "shocked, shocked to find that gambling" was going on at a notorious bar. "The president is right. There needs to be some accountability from longtime NBC News management who only acted when forced by the press."
When Trump mentioned Lack's "past" in the tweet, he may also be referring to the period in 1998 and 1999 that Lack sat on an interview with Juanita Broaddrick accusing Bill Clinton of rape.
Back in 1999, while Lack was on his first tour as president of NBC News, the network's "Dateline" program conducted an interview in which Broaddrick gave a lengthy account of her alleged rape, but NBC didn't air it until after until after Clinton's impeachment hearing ended with acquittal.
Broaddrick has accused the network of editing out a portion of her interview in which she discussed Hillary Clinton's role silencing her and other victims. She has recently called for Lack to re-air the interview in its entirety.
During the second Gulf War, when Lack was the president of all of NBC, NBC News was fiercely criticized for its allegedly credulous coverage of the U.S. campaign against Iraq, during which NBC's correspondents and anchors bent over to appear patriotic and ventured little skepticism about the Bush Administration's claims about Iraq's weapons programs. Trump has fiercely criticized the war in Iraq as a "disaster" for the U.S.
More recently, Lack's deputy, NBC News president Noah Oppenheim, has come under particular fire and calls to resign for spiking the Weinstein story. Lack has allowed Oppenheim -- who moonlights as a Hollywood screenwriter and had sat a swanky event with Weinstein during NBC's investigation of him -- to essentially take the heat for killing the Weinstein story.
As Oppenheim faced increasing calls to resign over the Weinstein fiasco, Lack remained silent, even though Oppenheim is regarded by NBC insiders as having little power compared to Lack's enormous sway.
Trump 's attacks on NBC didn't end with Lack this morning. The president also called out MSNBC President Phil Griffin, saying, "So now that Matt Lauer is gone when will the Fake News practitioners at NBC be terminating the contract of Phil Griffin?" It's unclear if Trump – himself a longtime NBC insider -- was referring to possible bad personal behavior by Griffin, or if Trump was referring to his past criticisms of NBC as purveying "fake news" and being "disgusting" and "dishonest".
NBC has so far not responded to requests for comments on Trump's tweets about Griffin and Lack.