Maryland pulls an Underwood on 'House of Cards' -- with vote to seize property if cast leaves state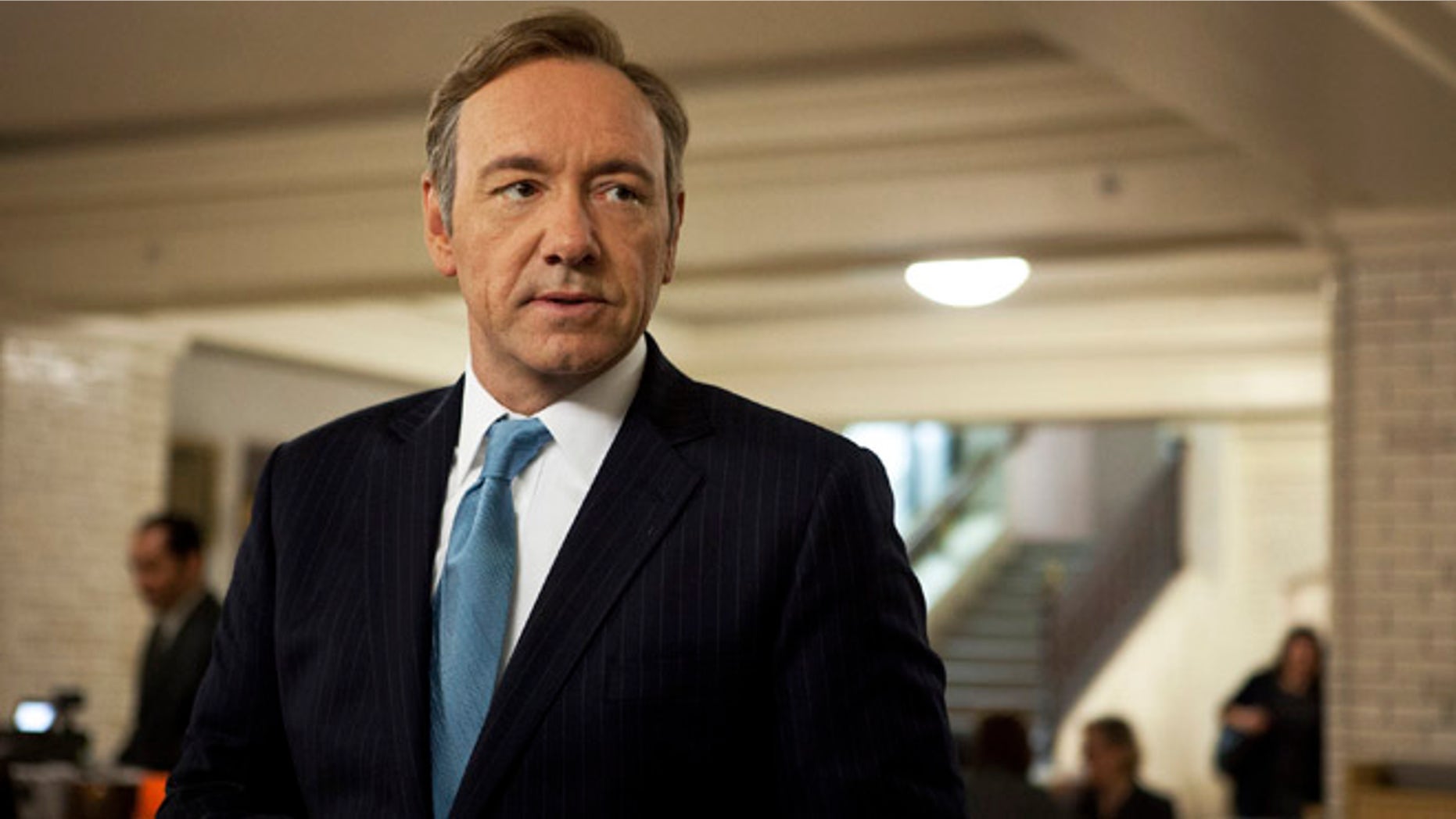 In a classic case of life imitating art, Maryland lawmakers made a cutthroat move against the "House of Cards" production team -- threatening to seize their property through eminent domain if they stop filming in the state.
The retaliatory step came after the Netflix original series said it might move to another state if Maryland didn't provide enough tax credits. Lawmakers, in threatening to seize their property, held no illusions about how the move could have come straight out of the playbook of Frank Underwood -- the lead character and merciless tactician who claws his way up the political ladder through whatever means necessary.
"I literally thought: What is an appropriate Frank Underwood response to a threat like this?" Delegate William Frick said, according to The Washington Post. "Eminent domain really struck me as the most dramatic response."
The provision, proposed by Frick, was attached to a budget bill and approved by the House of Delegates on Thursday. It would require the state to use eminent domain powers to buy or condemn property owned by a film company that has claimed more than $10 million in state tax credits, if they stop filming. (Translation: "House of Cards," and its California production team Media Rights Capital)
The production company did not comment on the legislative move, but a spokeswoman said in an email: "We have had wonderful experiences filming the past two seasons of 'House of Cards' in the State of Maryland and love shooting here."
The Maryland Senate, though, would still have to approve the language. And the state's senators already have gone on record in support of more film tax credits. After the Senate voted recently to up available tax credits to $18.5 million, star Kevin Spacey put his Underwood training to work and visited Annapolis to twist arms.
So the property grab may never come to pass in this real-life drama. But, given that Maryland and the rest of the Beltway area is really the "House of Cards" core audience, the Underwood-esque play was at least a platform for countless references to the show's dark plot and delicious one-liners -- even within the General Assembly itself.
"How did that happen?! Is @billfrick the new Frank Underwood? All that and more will be revealed in the coming days," Delegate Sam Arora tweeted Thursday.
He followed with: ""Vote your district. Vote your conscience. Don't surprise me." -Frank Underwood, @HouseofCards There goes rule #3."
Frick retweeted that.