Lungren: Thank God the Constitution Protects Fools Like the Salahis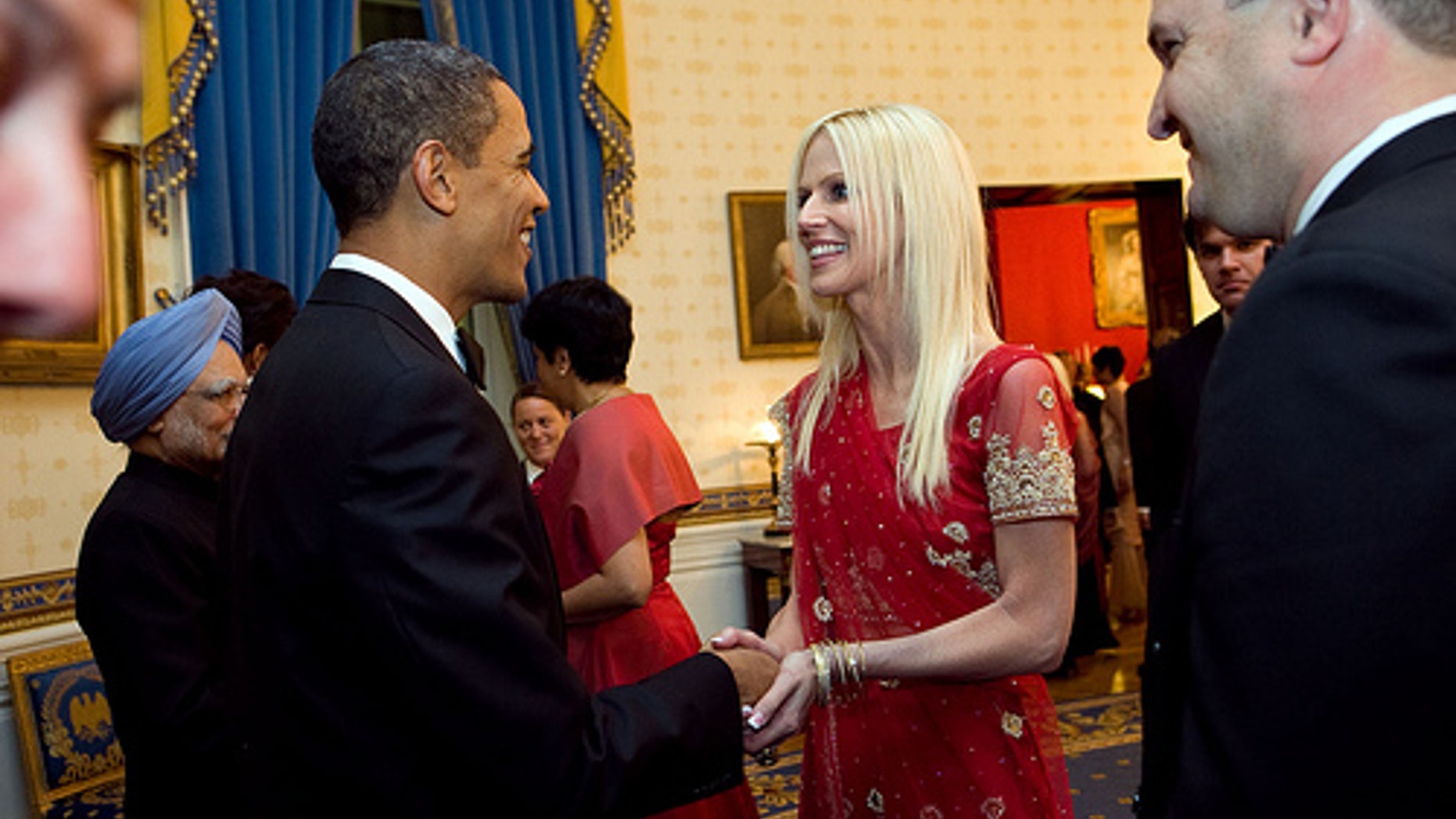 Washington's most infamous party crashers pleaded the Fifth Amendment 31 times at a House hearing investigating their entry into a White House State Dinner in November, but what they did say was enough to throw at least one congressman into a froth.
California Republican Rep. Dan Lungren said he had not intended to ask Michele and Tariq Salahi any questions during their testimony Wednesday.
But the California Republican grew enraged when the Salahis read an opening statement to the committee that said they were "strong supporters of men and women in uniform" and applauded the work of the Secret Service.
"For people to make a joke of it is an affront to those individuals," Lungren said. "The Constitution protects fools. The Constitution protects stupidity. The Constitution protects errant thought. Thank God that it does."
The House Homeland Security Committee subpoenaed the couple to explain how they finagled their way in to the dinner in honor of India's prime minister and managed to snap photos of them posing with President Obama and Vice President Biden.
Tareq and Michaele Salahi have made it a hobby of being seen at some of Washington, D.C.'s splashiest events. But asked to speak about the security breach, the couple did as they usually do in the Washington social circuit, they were seen, not heard.
The Salahis claimed shelter under the Fifth Amendment, which protects against self-incrimination, so many times that lawmakers couldn't get answers to the most simple of questions.
"Were you there (at the White House)?" asked Rep. Bill Pascrell, D-N.J., before nearly blowing a gasket when the Salahis pivoted in their seats to ask attorney Stephen Best if they should respond.
"Are you here today? Are you here now? You got to get an answer from him?" Pascrell scolded.
Others questions also flew. Were the two on a White House guest list? Were they under contract with Bravo or NBC? How did they get past security?
"Did you attend the dinner as part of a reality TV stunt?" asked House Homeland Security Committee Chairman Bennie Thompson, D-Miss.
"On the advice of counsel, I respectfully assert by right to remain silent and decline to answer your question," Tareq Salahi answered repeatedly.
The Salahis reticence so incensed some lawmakers that they refused to even query the witnesses.
"I have no questions," said Rep. Charlie Dent, R-Pa. "It would obviously be a fruitless effort."
"I have no questions of these great Americans," mocked Rep. Emanuel Cleaver, D-Mo., before gathering his papers and walking out of the room.
A phalanx of news photographers and camera operators greeted the Salahis as they entered the hearing room some 20 minutes before the session was scheduled to start. Michaele wore a cream-colored shawl with a skirt, brown ankle boots, a string of pearls and carried a black clutch. Tareq was stuffed into double-breasted dark suit that appeared to be a size too small. He wore a white shirt with a black and blue tie.
As the Salahis entered the hearing room, both immediately took their seats at the witness table and leaned forward, as though waiting for a college lecture to begin. Michaele even grabbed a pencil and a notepad provided by the committee, prepping as though she was going to jot down notes.
Photographers snapped more pictures. After several moments of awkwardness, one of the Salahis lawyers summoned the couple away from the able and to a huddle in the back of the room.
Near the end of the hearing, the Salahis drew a sharp admonition from Rep. Dina Titus, D-Nev., who represents part of Las Vegas. The Salahis flew to Sin City over the weekend for a big party at a posh club there.
"Did you have a good time in Las Vegas" Titus asked. "And did you notice people had to stand in line so there were no party crashers?"
The Salahis pleaded the Fifth.
After the inquisition, the Salahis did not speak to reporters. But Best did deliver a statement, calling the hearing a "charade."
"This was an opportunity for a public flogging," he said.
The FBI is now investigating the Salahis. And Tareq Salahi promised lawmakers that he and his wife would be willing to tell the committee their side of the story after they were out of legal jeopardy.
Of course that offer comes with a caveat. Tareq told the panel that his lawyers that they would only do so through their lawyers.
"It's not going to come from our voices," he said.