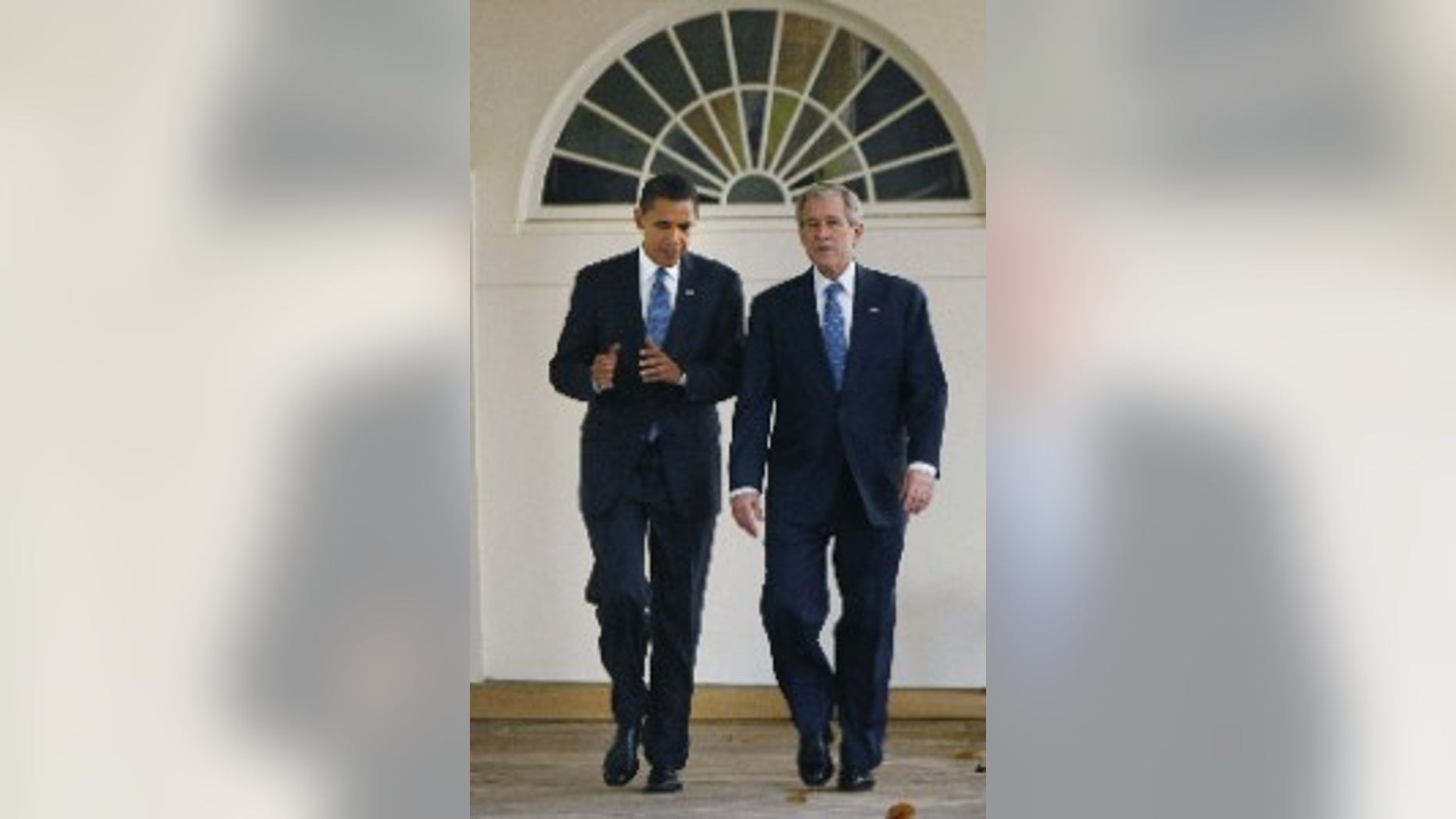 White House Press Secretary Robert Gibbs suggested Thursday that the scope of the Haitian earthquake is too big to let politics stand in the way. When asked about President Obama's decision to tap former President George W. Bush for help with relief efforts, Gibbs seemed to acknowledge that past differences would be put aside for something of this magnitude. "If everything I criticized precluded me from ever doing something with them on an issue that we agreed on," Gibbs said, "we'd all be walking around as 300 million people unable to communicate or deal with anybody else."
As a candidate, Mr. Obama was highly critical of the Bush administration's handling of Hurricane Katrina, accusing those in the White House at the time of incompetence and corruption. Speaking at the First Emanuel Baptist Church in New Orleans in August, 2007, then-Candidate Obama told parishioners, "When the people of New Orleans and the Gulf Coast extended their hand, the help was not there." But Gibbs implied that any past criticism on Katrina is irrelevant. "I think if you asked George Bush whether the government acted up to its ability in responding to Katrina, I think the answer to that would be 'no.'"
Former President Bush will work with former President Clinton much like his father did in the aftermath of the 2004 tsunami in Asia. The White House cited this partnership as a successful example of two former presidents mobilizing for a good cause. The administration is expected to provide more details of the partnership soon, including any plans to send the former presidents to Haiti.
Meanwhile, Vice President Biden will travel to New Orleans on Friday to highlight recovery and rebuilding efforts there. The president made his sixth trip to the region back in October.