Longtime Texas GOP Rep. Sam Johnson to retire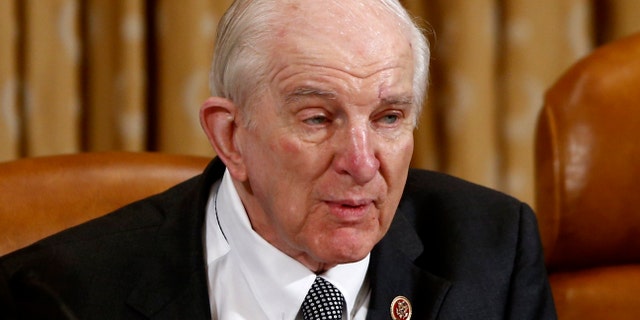 WASHINGTON – Longtime Texas Republican Congressman Sam Johnson has announced he will retire at the end of the term.
The 86-year-old Johnson was a fighter pilot in Vietnam and Korea before his election to Congress in 1990. He spent seven years as a prisoner of war in the notorious Hanoi Hilton.
On Capitol Hill, Johnson has been a stalwart conservative as a fierce defender of gun rights, an opponent of tax increases, and a hawk on military matters.
He attracted attention recently when introducing legislation to curb Social security benefits.
Johnson has slowed in recent years and told supporters that "the Lord has made clear that the season of my life in Congress is coming to an end."
Speaker Paul Ryan called Johnson "the greatest living man I know."