Longtime Newark City Councilman Luis Quintana Slated To Take Over Mayor's Spot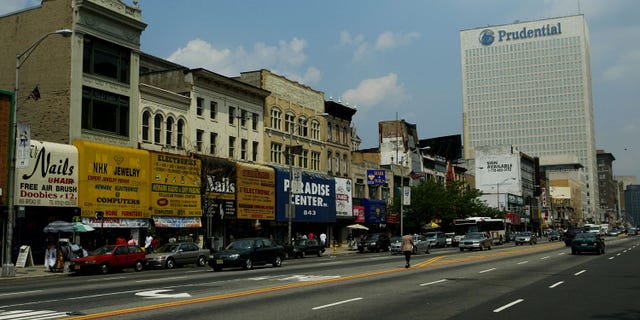 NEWARK, N.J. – With Mayor Cory Booker heading to Washington, who will run Newark?
The answer, at least for the next few months, appears to be a man just one floor up from the mayor's office in City Hall.
Municipal Council President Luis Quintana is widely expected to act as interim mayor after Booker is sworn in as a U.S. senator Thursday.
Quintana, 53, is no stranger to Newark City Hall or its rough-and-tumble politics. He is the longest-serving member of the City Council, elected to his at-large seat in 1994. In 1985, he became an aide to then-Councilman Sharpe James; when James won the mayor's race the following year, Quintana was named deputy mayor. James beat Booker in the 2002 mayoral election.
Quintana's installation as council president last month was no accident.
By then, Booker's Senate campaign was in full swing, and all signs pointed to him winning the seat. If the council does not appoint an interim mayor within 30 days, the council president becomes the acting mayor.
The city's mayoral election is in May, and the winner will be sworn in at the end of June. Multiple people, including three municipal councilors, are jockeying for the seat. Quintana was seen as the perfect placeholder — someone who wasn't planning to run and is well-steeped in the minutiae of running Newark.
The mayoral candidates want no part of running the city before the election. Not only would it be difficult to run the city for the first time while campaigning, it would be hard to demand change in a city while running it.
"He has no interest in running for mayor. I've had extensive conversations with him," Councilman Darrin Sharif, who does have an interest in being mayor, said of Quintana.
Ras Baraka, also a council member and mayoral candidate, said Quintana's experience made him the right choice.
"He's the statesman of our body," Baraka said. "I really believe he's an independent person and we don't need anyone during this time who is going to be in charge and be interim mayor who has a political agenda."
Quintana, who was born in Puerto Rico and came to Newark at age 8, would be the city's first Latino mayor. His office did not respond to an interview request.
Quintana appears to have the five votes needed to secure the mayor's seat; five council members have come out supporting his bid, and Quintana can vote for himself. In an interview with the Newark Star-Ledger, Booker said that he is confident Quintana will become the city's chief executive and that he hopes the two will have a "summit" in the coming days.
Quintana's elevation to council president came 10 months after a raucous council meeting at which Booker tried to use a parliamentary maneuver to install his chosen candidate in a vacant seat. The chamber erupted in protest, and the police used pepper spray after a near-riot ensued. A special election to fill the seat will be held Nov. 5.
Sharif said he plans to call for a special council meeting immediately after Booker is sworn in and plans to put Quintana's name in for nomination as interim mayor.
Sharif said a number of others, including a former city councilor, have expressed interest in the job.
"To have someone from outside government to step into that seat, the learning curve would be impossible," Sharif said. Quintana, he said, "is the best person for the next eight months."
Follow us on twitter.com/foxnewslatino
Like us at facebook.com/foxnewslatino