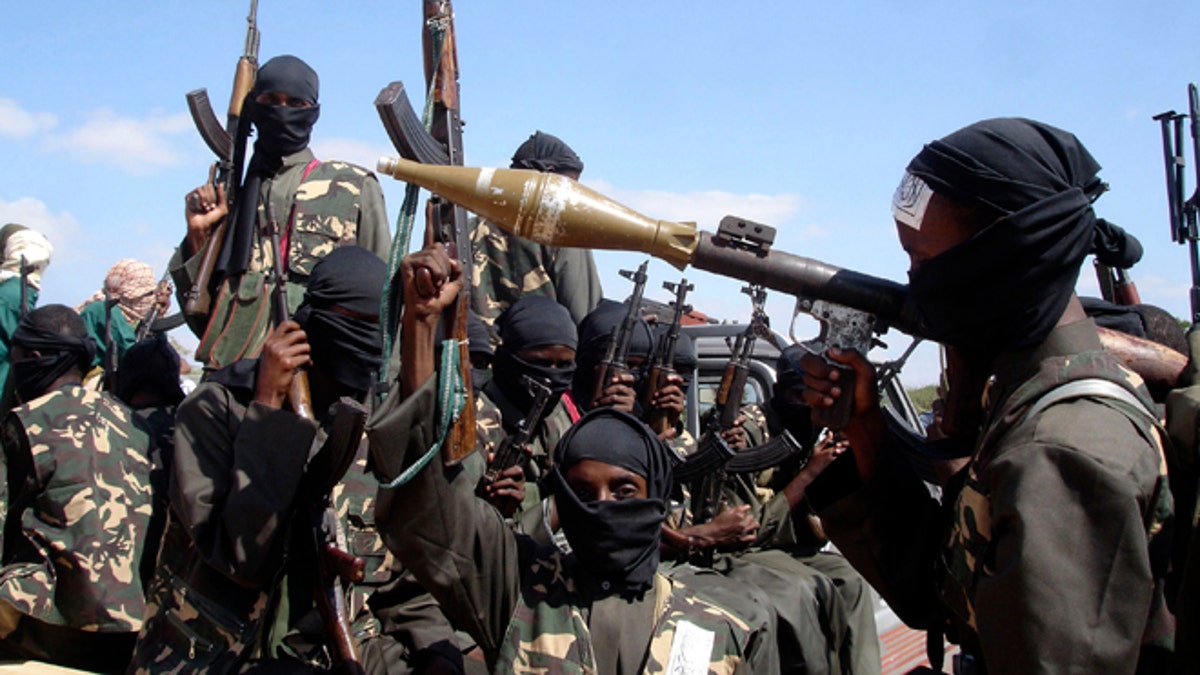 The leader of the Islamic militant organization behind the slaughter at a Kenya mall last year was killed during a U.S. military strike earlier this week, U.S. officials confirmed on Friday.
Ahmed Abdi Godane — the leader of al-Shabaab – was killed during an airstrike Monday that also claimed the lives of 10 other militants.
President Obama, speaking at a NATO summit in Wales, said the successful strike was an example of his administration's push against terrorism.
"We have been very systematic and methodical in going after these kind of organizations" that threaten U.S. personnel and the homeland, Obama said. "That deliberation allows us to do it right, but have no doubt: We will continue to do what is necessary to protect the American people."
Earlier, the White House and Pentagon released statements confirming Godane's death.
"Godane's removal is a major symbolic and operational loss to the largest Al Qaeda affiliate in Africa and reflects years of painstaking work by our intelligence, military and law enforcement professionals," the White House said.
U.S. officials had said after the strike on Monday that U.S. special operations forces using manned and drone aircraft had destroyed an encampment and a vehicle using several Hellfire missiles and laser-guided munitions. But they did not confirm that Godane had been killed until Friday.
Al-Shabaab claimed responsibility for last September's Westgate Mall shooting that left 68 dead and another 200 injured.
The State Department declared al-Shabab a terrorist organization in February 2008.
The Associated Press contributed to this report.