Lawmakers Race to Limit Corporate Spending on Elections After Court Ruling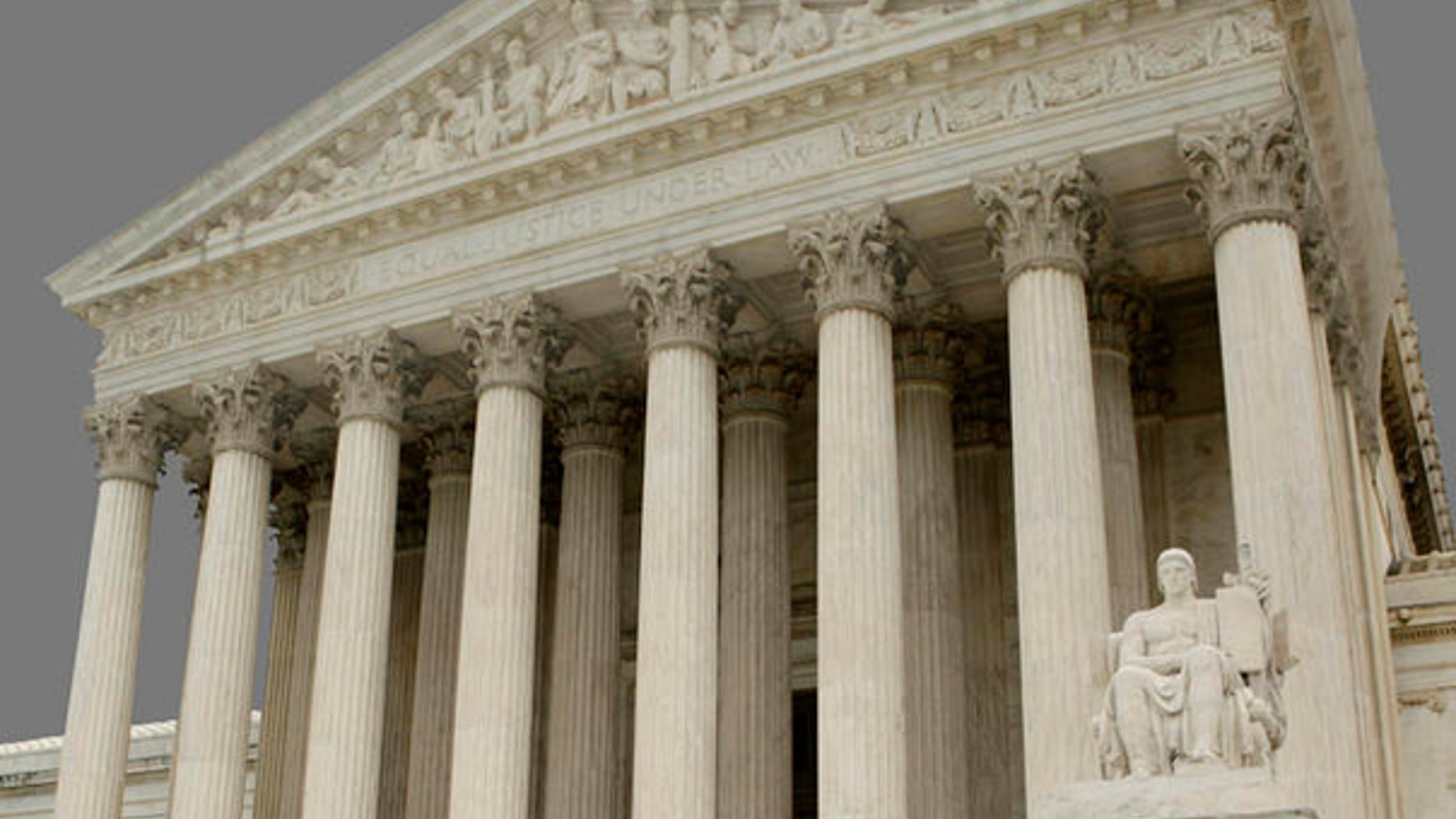 Lawmakers and reform advocacy groups are in a race against the clock to draft legislation that will put new restrictions on political cash before the midterm elections, after the Supreme Court stripped away limits on corporate and union contributions Thursday.
The court ruled that corporations can spend unlimited money on ads urging people to vote for or against candidates, a position that also can be applied to Union. The court also struck down part of the landmark McCain-Feingold campaign finance bill that barred corporate- and union-paid issue ads in the closing days of election campaigns.
Reaction to the decision was swift and harsh. While supporters said the 5-4 decision was a win for free speech, several lawmakers said it amounted to a green light for special interests to overrun political campaigns this fall and beyond.
"This is one of the most defining moments in American political history. This opens the floodgates in a way that we've never seen it before," said Steve Hildebrand, former deputy campaign manager for Obama.
Sen. Charles Schumer, D-N.Y., and Rep. Chris Van Hollen, D-Md., pledged to pursue legislation to "mitigate" the impact of the decision. Other lawmakers, including Sen. Russ Feingold, D-Wis., pledged the same. The White House called for Congress to develop a "forceful response."
They said they were still exploring their options. But with the Supreme Court ruling that there is "no basis for allowing the government to limit corporate independent expenditures," they will have to proceed cautiously to ensure subsequent legislation is not challenged and struck down again.
Some groups are pushing for Congress to enact a new piece of legislation introduced last spring. The Fair Elections Now act would allow candidates to receive hundreds of thousands of dollars in public funding for their campaigns, provided they first raise a large number of small contributions of $100 or less. One proposal would fund the campaigns with a fee on businesses that get $10 million or more in government contracts.
The bill has 126 co-sponsors in the House, though just five in the Senate.
Hildebrand, a consultant to the Public Campaign Action Fund and Common Cause, which support the bill, called the package a "bold" step toward curbing special-interest influence.
Mark McKinnon, a former strategist for Republican Sen. John McCain, also backed the bill.
"It may just be that this decision is so outrageous that it'll actually be the catalyst" for new reforms, he said.
Roughly 40 executives from companies including Playboy Enterprises, ice cream maker Ben & Jerry's, the Seagram's liquor company, toymaker Hasbro, Delta Airlines and Men's Wearhouse sent a letter to congressional leaders Friday urging them to approve public financing for House and Senate campaigns. They say they are tired of getting fundraising calls from lawmakers -- and fear it will only get worse after Thursday's Supreme Court ruling.
But the decision has its supporters.
The case involves the film by conservative group Citizens United, which criticized then-presidential candidate Hillary Clinton during the 2008 Democratic presidential primary campaign.
Citizens United planned to air ads promoting its distribution through cable television video-on-demand services. The FEC said the film amounted to a campaign ad and that Citizens United, an incorporated entity that takes corporate money, could only use limited, disclosed contributions from individuals to promote and broadcast it.
The U.S. Chamber of Commerce, AFL-CIO, National Rifle Association and other groups sided with Citizens United in calling for a loosening of restrictions.
"This is a victory for Citizens United, but even more so for the First Amendment rights of all Americans," said Citizens United President David Bossie. "The fault line on this issue does not split liberals and conservatives or Republicans and Democrats. Instead, it pits entrenched establishment politicians against the very people whom they are elected to serve."
Senate Republican Leader Mitch McConnell called the ruling a "monumental decision" that restores First Amendment rights to those who want to "express themselves about political candidates."
"Our democracy depends upon free speech, not just for some but for all," he said in a statement.
The Associated Press contributed to this report.