Lawmakers Build Case for Tax Cuts as Jobless Rate Rises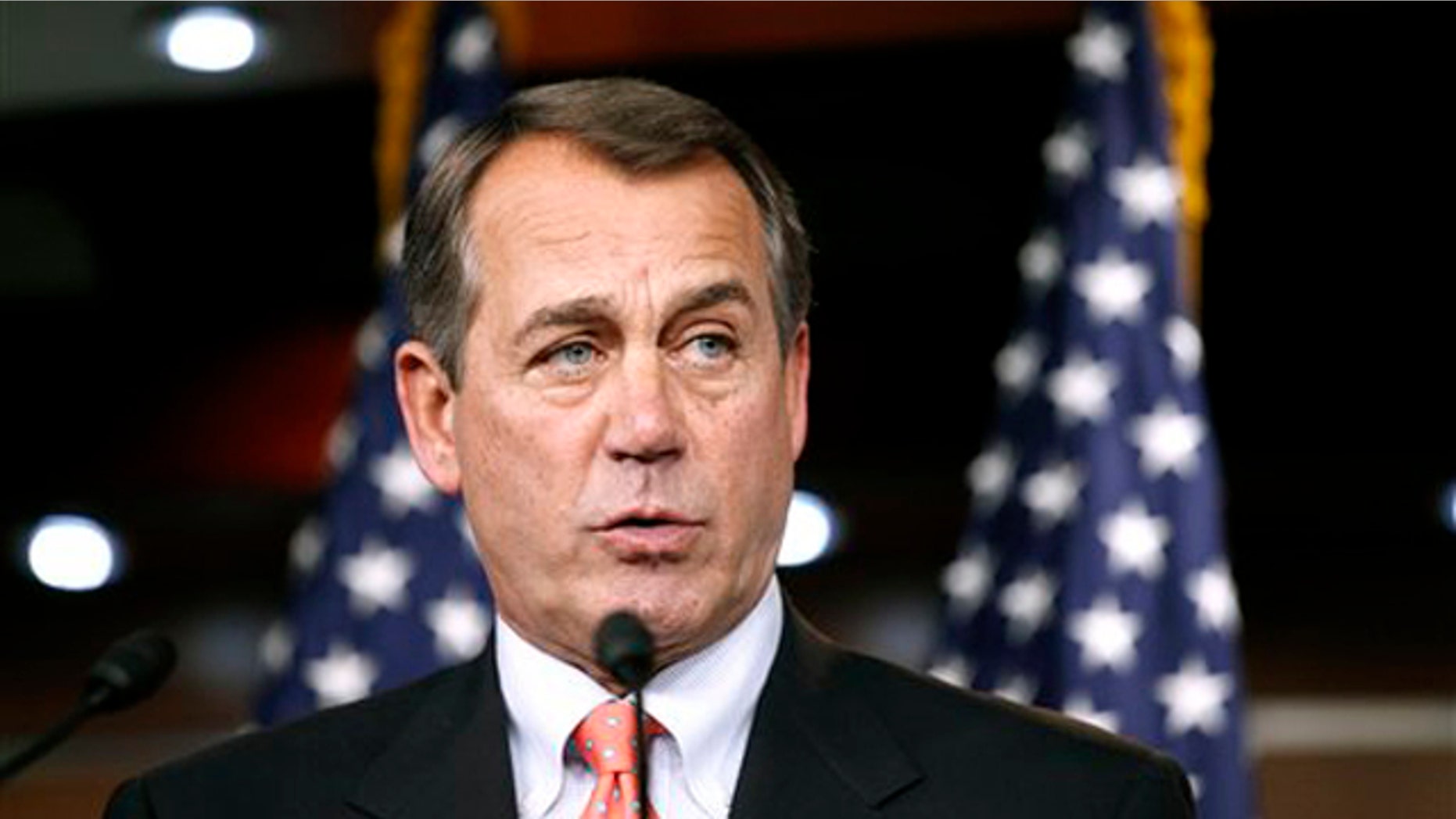 The latest labor report showing unemployment rose to 9.8 percent in November swiftly became a political football Friday as lawmakers seized on the dismal data to make the case for everything from tax cuts to jobless benefits.
The worse-than-expected report, reflecting the highest rate since April, comes in the middle of a tense debate on Capitol Hill over what to do about a host of expiring tax provisions. The lame-duck Congress is running out of time to act, but the new numbers only emboldened lawmakers -- as they claim to be reaching for middle ground -- to stand by their economic prescriptions.
Republicans said the uptick shows the need to immediately extend all the Bush tax cuts before their Dec. 31 expiration. Democrats argued the weak employment picture underscores the need to extend the cuts for the middle class and to extend the long-term unemployment benefits which started to expire earlier this week.
"The best way to inject demand into our economy right now is to put money in the pockets of those that need it most and will spend it fastest - America's middle class," House Speaker Nancy Pelosi said in a written statement, urging Republicans to reinstate the aid and "stop holding middle-class tax cuts hostage."
But Republicans, who assailed Democrats for pushing a middle-class tax cuts-only bill Thursday in the House, said the report shows it's time to get serious and spare everyone from a tax hike.
The middle-class tax cut bill that cleared the House is not expected to stand a chance in the Senate, even though Senate Majority Leader Harry Reid has scheduled votes on two Democratic proposals for Saturday.
House Republican Leader John Boehner urged Democrats to stop "wasting time with meaningless votes" and avert all tax hikes.
Sen. Lindsey Graham, R-S.C., told Fox News the "devastating" report shows it would be bad policy to raise taxes on anybody.
"That's ill-advised when it comes to job creation," he told Fox News.
Many economists had predicted the addition of nearly 150,000 jobs in November. But the Labor Department report showed employers added just 39,000, a sharp decline from the 172,000 created in October. The weakness was widespread. Retailers, factories, construction companies, financial firms and the government all cut jobs last month.
As a result, the jobless rate which has been stuck at 9.6 percent for three months crept once again toward 10 percent. The jobless rate has now topped 9 percent for 19 straight months, the longest stretch on record.
The economy has recently flashed signs of gaining momentum with busier factories, rising auto sales and a good start to the holiday shopping season. But that didn't translate into mass hiring in November.
In fact, private companies -- the backbone of the economy -- created 50,000 jobs. That was down significantly from the 160,000 private-sector jobs created in October and was the smallest gain since January.
All told there were 15.1 million people unemployed in November. Of them, 6.3 million fell in the long-term unemployed category -- which counts those who have been without a job for 27 weeks or more.
Adding those unemployed people to others who are working part time but would prefer full-time jobs and those who have given up looking for work, 17 percent of the labor force is "underemployed." That was the same as October. Still, the figure remains close to a record high set last year.
Another grim figure: There was a record 1.3 million "discouraged" workers in November. Those are persons not currently looking for work because they believe no jobs are available to them.
The Associated Press contributed to this report.