Late diplomat Richard Holbrooke left tapes criticizing Obama White House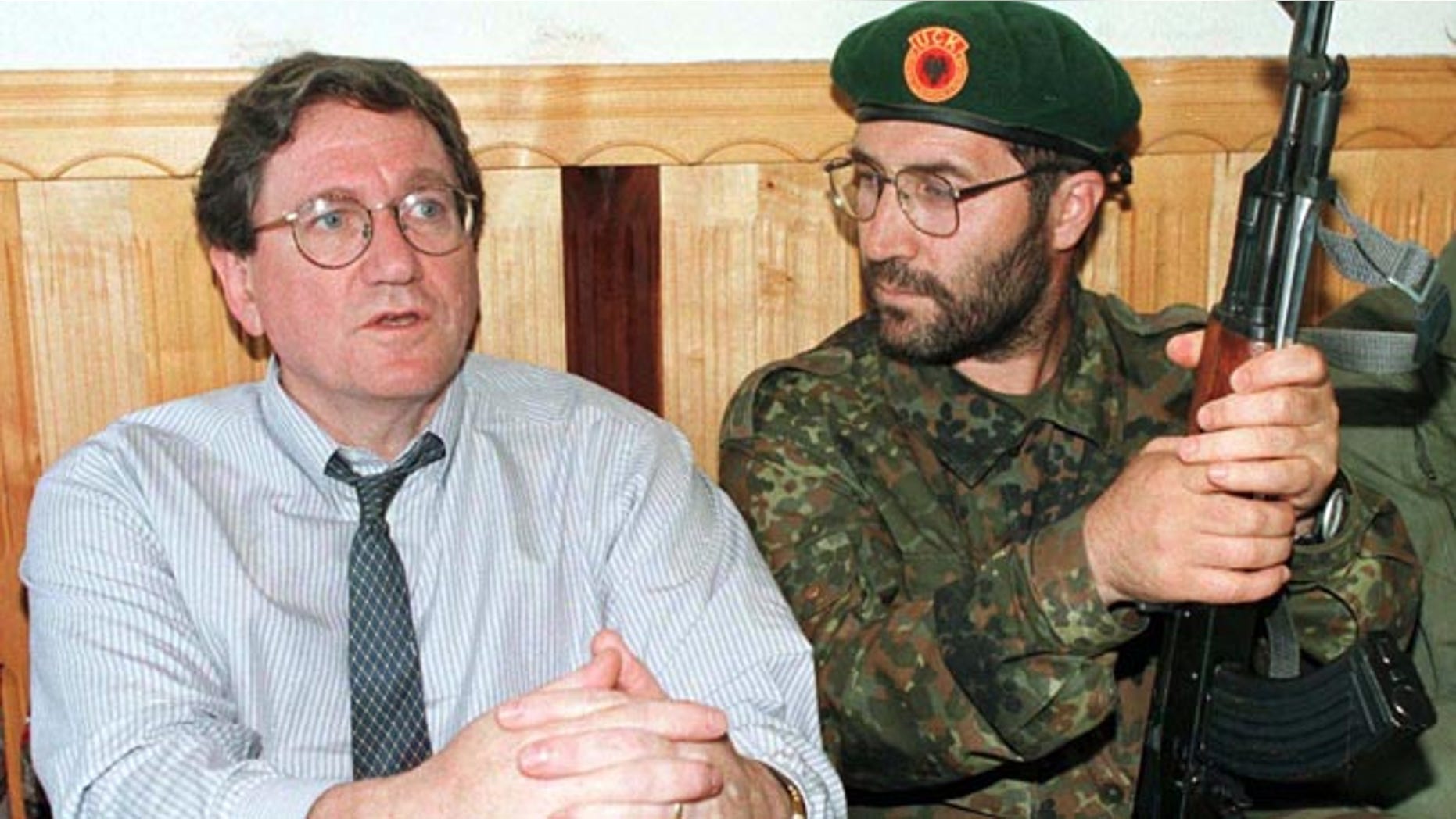 Richard Holbrooke, the U.S. diplomat who died in 2010 and was best known for his work in the 1995 Bosnia peace plan, kept a video diary in the final months of his life in which he criticized what he saw as an all-too politically minded White House.
The New York Times watched an advanced screening of an upcoming movie about Holbrooke called "The Diplomat," which features a trove of what the paper called his "secret audio diary."
The paper said the audio notes show Holbrooke's doubts about Obama's decision to send additional troops to Afghanistan.
"That really is the way the White House thinks," Holbrooke said in one recording. "They don't have a deep understanding of the issues themselves, but increasingly, they're deluding themselves into thinking they do."
The Times points out that Holbrooke, who served under every Democratic president since John F. Kennedy and was known as "The Bulldozer," had a rocky relationship with the Obama White House. These newly released tapes show that he believed the administration was dominated by "military thinking and military domination."
"While I had great respect for the military, they should not dictate political strategy, which is what's happening now," Holbrooke said.
Holbrooke was Obama's special envoy for Afghanistan and Pakistan.
He served as U.S. ambassador to the United Nations during the Clinton administration. He also was U.S. ambassador to Germany from 1993 to 1994 and then assistant secretary of state for European affairs.
Holbrooke, with his long-standing ties to Bill Clinton and Hillary Rodham Clinton, was a strong supporter of her 2008 bid for the White House. He had been considered a favorite to become secretary of state if she had won. When she dropped out, he began reaching out to the Obama campaign.
Holbrooke believed he could not get access to the decision-makers in the Obama White House, The Times reported.
In one tape recording, he recalled one meeting with one Obama official.
"Went over to the White House to see Tom Donilon [deputy national security adviser], who was extremely agitated and kept saying, 'You're going too slow, you don't have a strategy, the president's very dissatisfied,'" Holbrooke said in August 2010 audio notes. "I said, 'Tom, we have a strategy -- you guys have never let us lay it out.' That, of course, got him even more agitated."
He went on: "Tom said things like, 'I'll write my strategy myself.' An odd thing to say, because he doesn't have a strategic sense, so what he thinks is strategy is actually political."
Fox News' Edmund DeMarche and The Associated Press contributed to this report.