Kushner praises 'fabulous' new White House Counsel, other fresh appointees in exclusive Fox News interview
President Trump's son-in-law and senior adviser Jared Kushner told Fox News' "Hannity" exclusively on Monday that, despite increasingly critical media reports on the Trump administration and his role in it, the White House is humming along effectively as new officials prepare to take over top roles.
Kushner also touted his work spearheading the president's major criminal justice reform bill, which some Republicans, including Senate Majority Leader Mitch McConnell, have resisted. The proposed legislation, which Kushner said was "very close" to becoming law, would reduce mandatory prison terms for certain drug crimes and give judges in some cases more discretion on punishments.
It additionally would allow about 2,600 federal prisoners sentenced for crack-cocaine offenses before August 2010 the opportunity to petition for reduced penalties, and would include provisions to encourage education and workforce training in prisons. Roughly 90 percent of prison inmates are held in state facilities and would not be affected by the legislation.
"This bill will accomplish a lot to make our communities safer," Kushner said. "The recidivism rate that we have is way too high, and not doing anything about that is irresponsible. And we're allowing people to go back to our communities who we can help, and there's a lot of programs based in red states that we've really modeled this off of, so we know that this works.

"And, we've been able to build a very strong bipartisan coalition under the president's leadership. They've come up with a bill that we think can really solve a lot of those problems. And what it is, is going into the prisons and giving job training, vocational training, mentorship... mental health treatment, drug addiction treatment to people who are coming out, who are nonviolent offenders and figuring out how when they leave prison they have a better chance of getting a job and re-entering society in a productive manner than going back to a life of crime," Kushner continued.
He added that Democrats and Republicans were "very close" to voting on and passing the bill, and that "hopefully this will get to the floor and we'll be able to have a big bipartisan celebration."
The bill "ranks all the different inmates who are in our federal prison system under a likelihood of committing a crime in the future, and it allows us to put the focus on the nonviolent people who have a low risk," Kushner said. "Like somebody like Alice Marie Johnson; that case was a grave misjustice and -- and the president did a great job towards righting that wrong, that that case really touched his heart and now is something where he realized that there was no reason for taxpayers to be paying to house somebody like Alice, when she can be out in society, being a good role model for others and taking the mistakes that she made and figuring out how to show other people not to make those same mistakes."
TRUMP COMMUTES SENTENCE OF ALICE JOHNSON, WOMAN SERVING LIFE-TERM FOR DRUG OFFENSES, AFTER MEETING WITH KARDASHIAN
Kushner insisted that day-to-day White House operations aren't affected by what he called media "noise," and pointed to the news that the U.S. this week became a net oil exporter for the first time in 75 years.
"Nobody really saw a lot of these numbers coming, in terms of the oil exports and how we were going to make America an energy-independent country, but we've accomplished that, and that's been through a lot of great work of a lot of the Cabinet secretaries, but really the leadership of the president, to make that happen," he said.
After thanking outgoing White House chief of staff John Kelly for his "great service this administration," Kushner discussed the various personnel shake-ups in the Trump administration.
"We just brought in a new White House Counsel today who just started, who is going to be fabulous," Kushner said, referring to Pat Cipollone, who is taking over as the Trump administration's top lawyer as multiple reports and indications suggest Special Counsel Robert Mueller's Russia probe is winding down.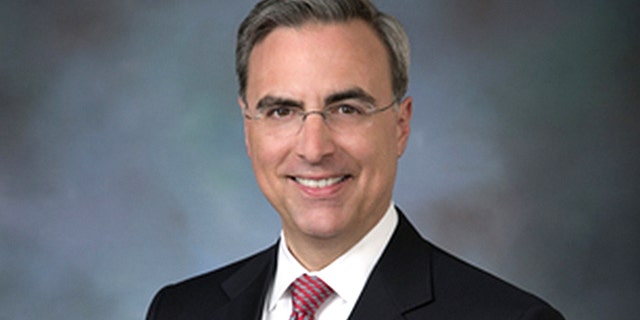 Cipollone, replacing outgoing White House Counsel Don McGahn, also will oversee the president's federal judicial nominees and ethics investigations into the administration -- including a possible probe by House Democrats into the use of a private email service by both Kushner and his wife, Ivanka Trump.
Kushner additionally praised Trump's nomination of prominent lawyer William Barr to become attorney general again. Barr, who served as attorney general under President George H.W. Bush from 1991 to 1992, has drawn criticism from Democrats who pointed to reports he was under consideration to become Trump's personal lawyer and argued he would not be impartial.
"The president just announced his pick for attorney general, who will be quite good as well from what I'm seeing. Right now in the White House, we have a lot of good people who are just working along," Kushner told Sean Hannity.
Responding to the news that, despite expectations, Vice President Mike Pence's chief of staff Nick Ayers will not replace outgoing White House Chief of Staff John Kelly, Kushner suggested Trump is focusing on finding a good personality fit.
MEADOWS 'FAVORABLY INCLINED' TO DISCUSS CHIEF OF STAFF JOB WITH TRUMP
"The president will make the right choice for chief of staff when he is ready," Kushner said. "And, hopefully he'll choose someone he's got great chemistry with, a great relationship with, who will help him navigate the next couple of years, with all the good opportunities that will emerge, to keep pushing forward."
Kushner, who came under fire Monday after a New York Times report that he continued to have conversations with Saudi Crown Prince Mohammed bin Salman even after the apparent murder of dissident writer Jamal Khashoggi, told Hannity the focus should be on broader U.S. interests in the Middle East.
Khashoggi, who opposed Saudi Arabia's military intervention against Iranian-backed forces in Yemen, disappeared after he entered the Saudi Consulate in Istanbul, Turkey, in early October. The CIA reportedly has concluded he was murdered inside, and Turkish officials have said more than a dozen people linked to Crown Prince Mohammed bin Salman and Saudi intelligence entered and departed the country shortly before and after Khashoggi's death.
GRAHAM CALLS FOR TOUGH ACTION ON SAUDI ARABIA, SAYS ITS MILITARY COULDN'T FIGHT ITS WAY OUTSIDE A 'PAPER BAG'
"I think our intelligence agencies are making their assessments, and we're hoping to make sure that there's justice brought where that should be," Kushner said.
In an equivocal statement last month highlighting the complexities of U.S. interests in the Middle East and Saudi Arabia's role in advancing America's agenda there, Trump indicated it was not clear in his mind whether the crown prince ordered Khashoggi's death.
"We're focused now on the broader region, which is, which is figuring out how to hopefully bring a deal together between the Israelis and the Palestinians; that conflict has gone on for way too long," Kushner said. "The president's been very focused on trying to bring all the different parties together and we're hopeful, in the next couple of months we'll put out our plan, which again, not every side is going to love, but there's enough in it and enough reasons why people should take it and move forward.
"And this plan will keep the Israeli people safe, give them a good future, but also give a real opportunity and hope for the Palestinian people, so that they can live much better lives."