Trump commutes sentence of woman serving drug-related life term after Kim Kardashian meeting
President Trump has commuted the life sentence for Alice Marie Johnson, after a high-profile campaign for clemency by reality television star Kim Kardashian West.
Johnson, 63, was serving a life sentence without the possibility of parole after being convicted of a first-time nonviolent drug offense.
Just hours after her life sentence was commuted, Johnson was released from federal prison and reunited with her family.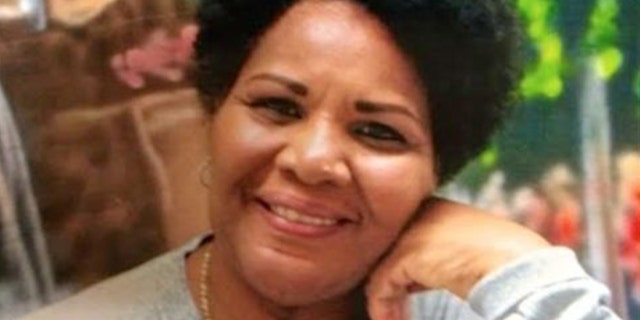 Johnson was put on the president's radar during a meeting in the Oval Office last week with Kardashian West, who was originally slated to meet with Trump's son-in-law and senior adviser Jared Kushner to discuss prison reform.
"Today, President Donald J. Trump granted a commutation to Alice Marie Johnson, a 63-year-old great-grandmother who has served almost 22 years in Federal prison for a first-time criminal offense," White House Press Secretary Sarah Sanders said in a statement Wednesday. "Ms. Johnson has accepted responsibility for her past behavior and has been a model prisoner over the past two decades."
Sanders added: "While this Administration will always be very tough on crime, it believes that those who have paid their debt to society and worked hard to better themselves while in prison deserve a second chance."
The White House said that Johnson's case manager and vocational training instructor have "written letters in support of her clemency," and that Johnson has "exhbited outstanding and exemplary work ethic."
The president commuted Johnson's sentence, which means her punishment has been wiped out, but her conviction remains on her record. A pardon would both wipe out the punishment and the conviction.
"Justice has been served today, and it's long overdue. Alice has more than paid her debt to society by serving over 21 years of a life-without-parole sentence as a nonviolent drug offender. Life in prison without the possibility of parole screams that a person is beyond hope, beyond redemption. And in Alice's case, it is a punishment that absolutely did not fit the crime. President Trump saved Alice Johnson's life today," Johnson's attorney Brittany K. Barnett said in a statement Wednesday. "We are extremely grateful and hope the President continues to use his clemency power to save lives."
The Washington Post reported on Tuesday that Trump was strongly considering pardoning Johnson, despite resistance from Chief of Staff John Kelly and White House lawyer Don McGahn.
Kardashian West tweeted Wednesday: "BEST NEWS EVER."
"I would like to thank President Trump for his time this afternoon. It is our hope that the President will grant clemency to Ms. Alice Marie Johnson who is serving a life sentence for a first-time, non-violent drug offense," she tweeted last week.
Johnson was convicted in 1996 on eight criminal counts related to a Memphis-based cocaine trafficking operation. Her involvement with cocaine dealers reportedly came about after she lost her job, her son was killed, she got divorced and her home was foreclosed on.
Last week, Trump pardoned conservative filmmaker Dinesh D'Souza. He also floated potentially commuting the sentence of former Illinois Gov. Rod Blagojevich and pardoning Martha Stewart.
The Associated Press contributed to this report.