Key House Republicans Express Concern Over FEMA Funding in Wake of Irene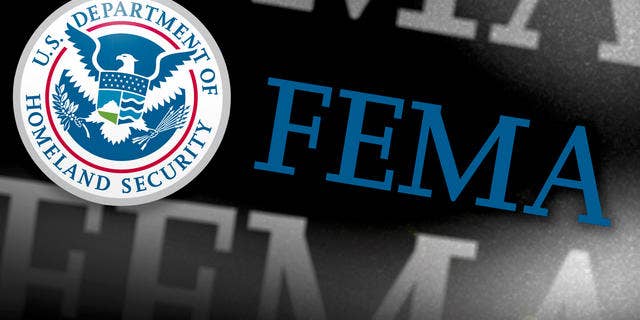 NEWYou can now listen to Fox News articles!
House Republican leaders are calling on the Obama administration to ensure that the Federal Emergency Management Agency doesn't run out of money as it responds to Hurricane Irene.
FEMA's disaster relief fund fell below $1 billion after a series of storms and natural disasters earlier this year took its toll, forcing the agency to stop funding long-term recovery projects, including those related to Hurricane Katrina, so money is available for "immediate needs."
Now Irene is barreling its way up the East Coast with 65 million people in its path. At least one person has already been killed after being crushed by a large limb that blew off a tree.
The Republican lawmakers want the Democratic-controlled Senate to pass an annual spending measure for the Department of Homeland Security that provides a total of $3.65 billion to FEMA's disaster relief fund -- $1 billion in emergency funding and $2.65 billion for the 2012 fiscal year. The GOP-led House approved the bill in early June.
"Time and time again, the administration has ignored the obvious funding needs of the Disaster Relief Fund, purposefully and irresponsibly underfunding the account and putting families and communities who have suffered from terrible disasters on the back burner," said Rep. Hal Rogers, chairman of the House Appropriations Committee.
"FEMA is running on fumes as they help those recovering from the devastating floods and tornadoes earlier this year," said Rep. Jo Ann Emerson, chairwoman of the House Financial Services Subcommittee.
"The House has done its job to boost FEMA's resources for ongoing recovery and future disasters, but the Senate is sitting on their hands instead of passing the Homeland Security Appropriations bill that will provide critical supplemental funding," she said.
President Obama requested $6.79 billion for FEMA in 2012, down slightly from the 2010 budget, which was $7.1 billion. But the administration has yet to submit a supplemental budget request to cover additional emergency costs.
There has not been any official discussion about Congress working up an emergency spending bill to cover the costs and damage of Irene or to fill FEMA's coffers.
"Our focus has been safety and preparation," a senior House aide told Fox News. "We'll discuss that if and when needed."
Another senior aide said that the Obama administration will almost certainly have to ask Congress for emergency funds immediately after Irene passes because FEMA is operating on an "immediate needs" basis now.
House Majority Leader Eric Cantor, R-Va., has said that Republicans are willing to provide more money to FEMA so long as it was matched by requisite spending cuts.
But according to the Huffington Post, Rep. Cedric Richmond, D-La., who represents New Orleans, described it as "sinful to require us to cut somewhere...in order to provide emergency disaster assistance for American citizens."
This isn't the first year that the agency has run low on funds. In 2005, FEMA nearly ran out of money after Hurricane Katrina. Congress returned to Washington in an emergency, midnight session during the August recess to free up more funds.
And FEMA ran low on funding last year and stopped approving rebuilding projects for six months until Congress approved an additional $5.1 billion.
The $1 billion in emergency funding that the House approved this year was meant to cover disaster response for 2011 in Alabama and Missouri, both of which were struck by tornadoes, and Louisiana, which was swamped by extensive flooding.
Hurricane Irene could cause even more damage.
On Saturday, FEMA Administrator Craig Fugate gave Obama a tour of the agency's command center for the storm. The president, who was with Homeland Security Secretary Janet Napolitano and his assistant for homeland security, John Brennan, told workers that "everybody here, you guys are doing a great job."
Fox News' Chad Pergram contributed to this report.