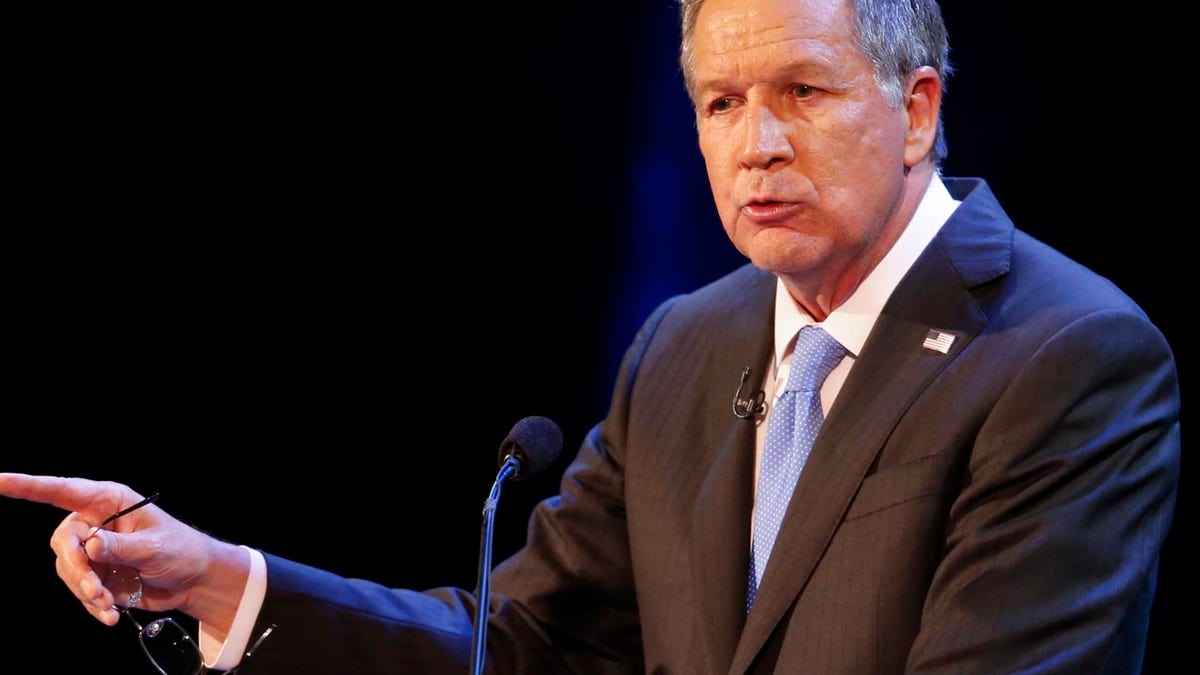 Gov. John Kasich, R-Ohio, in an interview Sunday hinted that he would consider leaving the Republican Party if its members don't get their act together.
Kasich, who ran against President Trump in 2016, was the last man standing in Trump's path for the presidency. He announced his decision to end his bid in May.
Kasich is widely seen as a Republican moderate.
"If the party can't be fixed, Jake, then I'm not going to be able to support the party," he told CNN's Jake Tapper. "Period. That's the end of it."
Kasich made it clear that, in his opinion, the Democratic Party may not be a viable alternative. He said he has no "idea what the Democrats are for."
'What I'm trying to do is struggle for the soul of the Republican Party the way that I see it,' Kasich said. 'And I have a right to define it, but I'm not going to support people who are dividers.'
Kasich failed to gain traction with GOP voters in a race dominated by Trump's ability to seize on the electorate's anger and disdain of political insiders. Although Kasich tried to pitch himself as the best Republican to take on Hillary Clinton, the weight of the anti-Trump faction never got behind him.
Viewed widely as a longshot candidate from the start, Kasich's popularity shot up after his strong second-place finish in New Hampshire's primary in early February. But from the South to the Midwest, many voters were captivated by his boisterous rivals, and his efforts to cast himself as a nicer alternative fell short.
"The spirit, the essence of America lies in the hearts and souls of us," he said. "Some missed this message. It wasn't sexy, it wasn't a great soundbite."
The Associated Press contributed to this report