Kansas Democrats Vow to Restrict Kris Kobach's Immigration Activism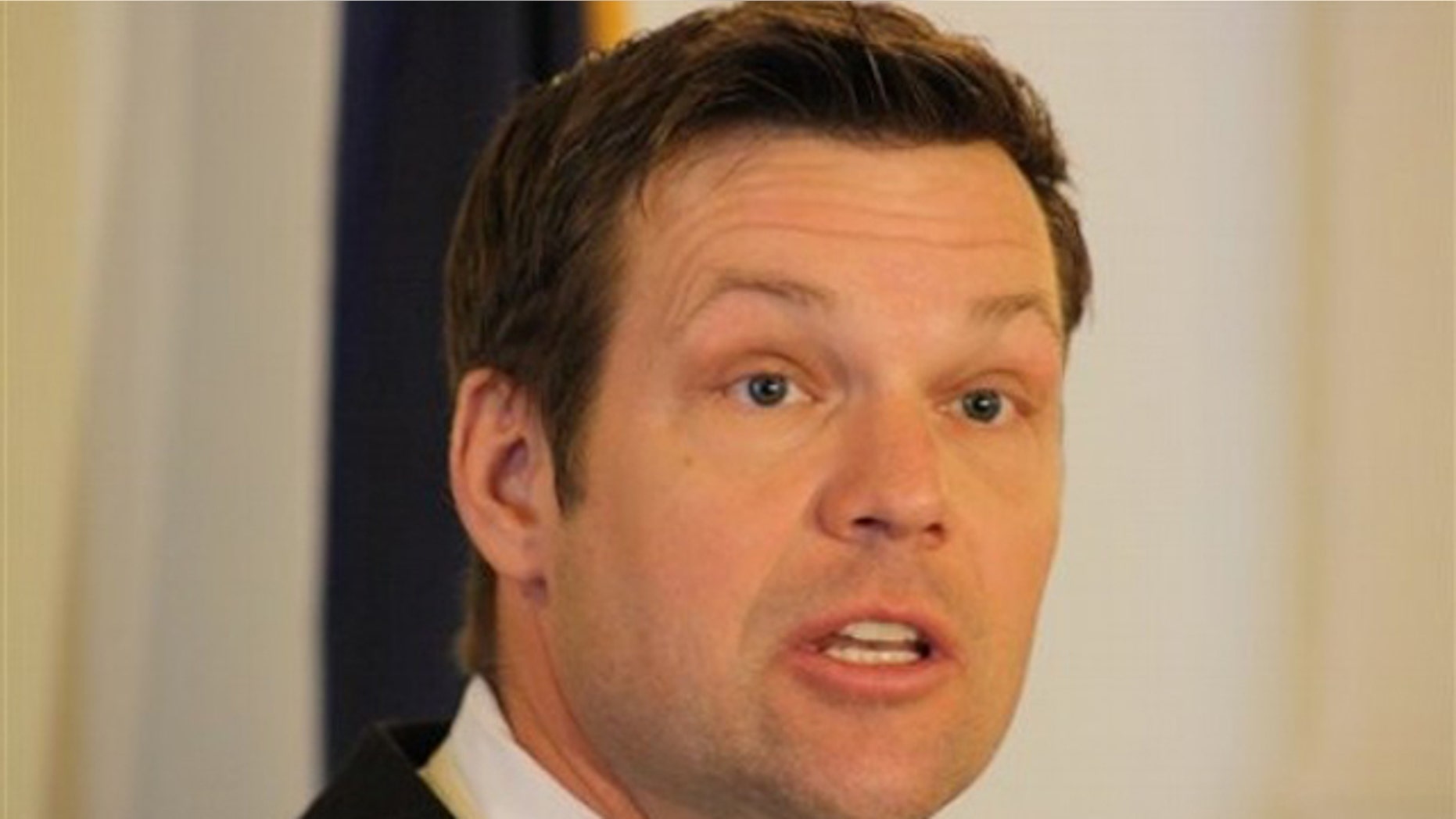 Topeka, KS – Kansas Democratic lawmakers say Kris Kobach, who is the Secretary of State, spends far too much time away from his job focusing on national immigration issues.
So they're gearing up to curb that with two measures they plan to introduce in January in the legislature that would limit Kobach's power and the time he devotes to immigration.
Senate Minority Leader Anthony Hensley, of Topeka, said he plans to submit a bill that would restrict statewide elected officials and their employees to 10 paid hours per week spent on non-official duties. He said Kobach should be concentrating on the secretary of state's office, not working with other states on immigration issues.
Kobach, a Republican, has said that he only works on immigration measures in his "spare time."
But Hensley questioned whether an elected official who is doing his or her job properly would have any spare time.
"He's trying to do two jobs at once, but we need a full-time secretary of state," said House Minority Leader Paul Davis, of Lawrence.
Messages left for Kobach were not immediately returned.
The measure Democrats want to see enacted would apply to the governor, secretary of state, attorney general, insurance commissioner and the governor's Cabinet, including agency secretaries. It does not apply to the lieutenant governor because governors in the past have frequently held a Cabinet position, such as head of commerce or administration.
Kobach, a former constitutional law professor, has gained national notoriety for his work with Arizona, Alabama and others to draft immigration laws.
A second bill would require county commissions in the state's four largest counties to hire election commissioners, to address problems arising from the general election. It is aimed at preventing Kobach from appointing those commissioners.
Democrats said the problems that led to counting votes during the November general election point to the need for having a person who is accountable to the voters for getting it right.
Elected county clerks run elections in 101 of the state's 105 counties, but the secretary of state appoints election commissioners in the four most populous ones, those being Johnson, Sedgwick, Shawnee and Wyandotte.
Kobach has appointed the commissioners in Sedgwick and Shawnee since he took office in 2010.
Both measures proposed by Democrats have been introduced in recent years but have failed to advance. Republicans hold a majority in both chambers.
This is based on a story by The Associated Press.
Follow us on twitter.com/foxnewslatino
Like us at facebook.com/foxnewslatino