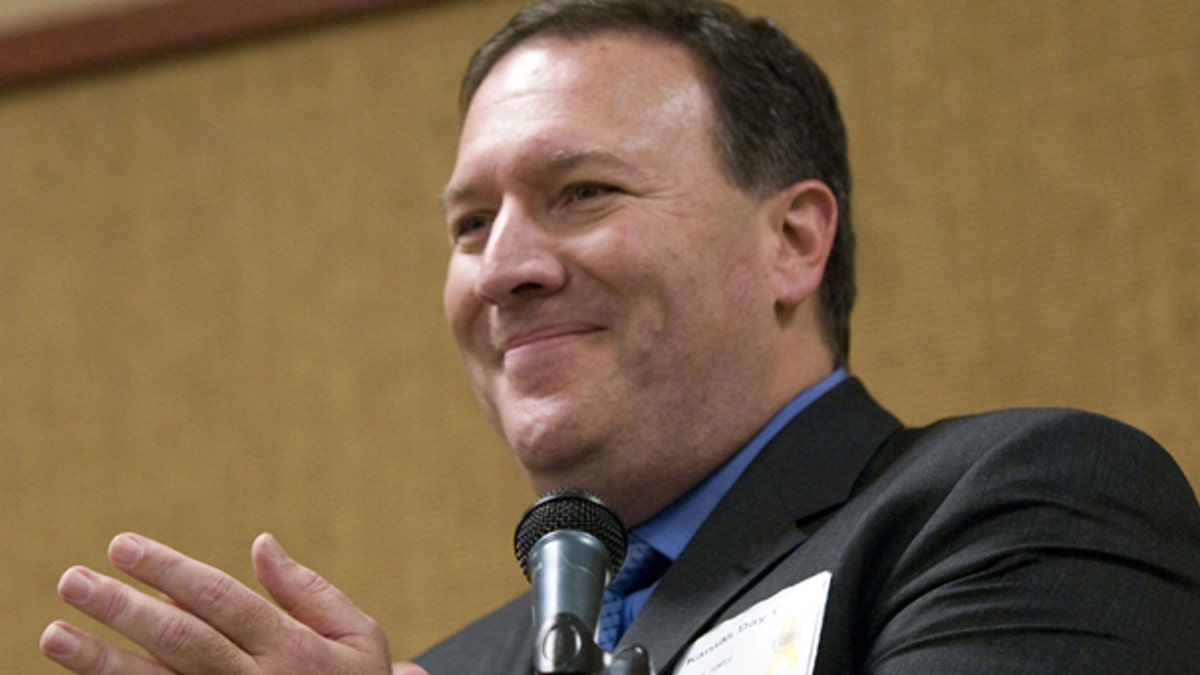 President-elect Donald Trump has picked Kansas congressman and Tea Party favorite Mike Pompeo to head the CIA under his administration, Fox News has confirmed.

Pompeo, 53, initially supported Florida Sen. Marco Rubio in the GOP primary but later played a key role in helping Vice President-elect Mike Pence prepare for his debate against Virginia Sen. Tim Kaine.
Pompeo, of Wichita, met with the president-elect's transition team in New York's Trump Tower earlier this week. He is a member of the House Select Committee on Intelligence and has been an ardent supporter of the Patriot Act and the National Security Agency's collection of bulk data.
Pompeo was a vocal critic of President Obama's nuclear deal with Iran and has come under fire for what his critics have called anti-Islamic rhetoric.