Justice Department Right in Black Panther Case, Commission Official Says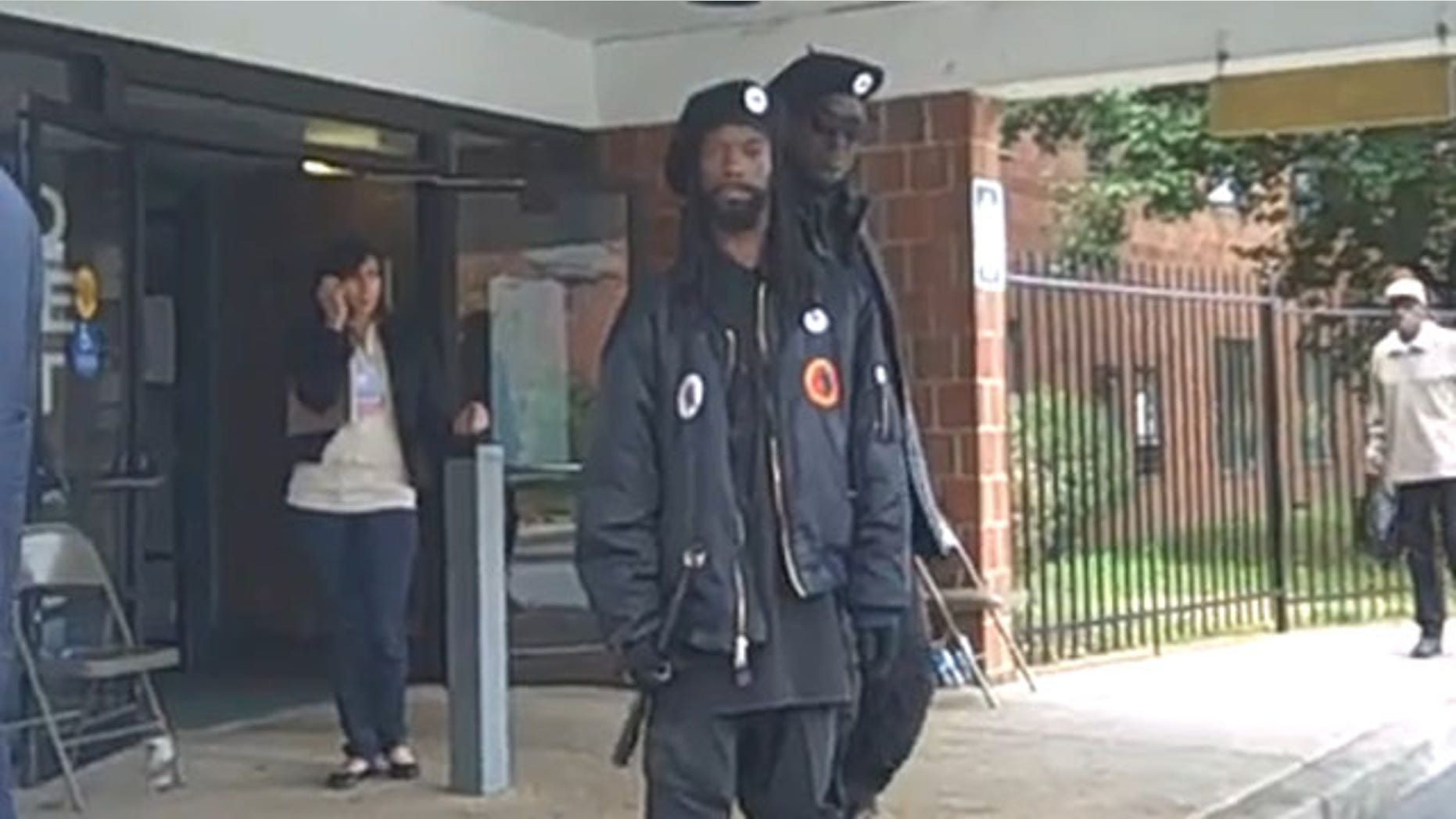 A Republican-appointed member of the panel probing why voter intimidation charges were dropped against the New Black Panther Party said Sunday that the case was flimsy and stood by an earlier claim that some of her colleagues are hammering the issue to bring down Attorney General Eric Holder.
Abigail Thernstrom, vice chairwoman of the U.S. Commission on Civil Rights, has over the past several weeks publicly broken from fellow commission members trying to escalate the probe.
Her colleagues are looking into why the Justice Department abandoned most charges against New Black Panther members, one wielding a club, outside a Philadelphia polling station in 2008 -- the case took a turn this month after an ex-Justice official claimed the department as a matter of policy does not pursue cases that involve black defendants and white victims.
But Thernstrom calls the case "small potatoes" considering the relative obscurity of the New Black Panther Party.
"There are more important voting rights issues to talk about," she said Sunday on CBS' "Face the Nation," defending the Justice Department.
Thernstrom argued that the kind of voting rights case the Justice Department was initially trying to win against the New Black Panther Party is "very hard" to prosecute and that their evidence was "extremely weak." Though the incident was caught on video, she said no voter has come forward to testify they were dissuaded from casting their ballot. Plus she said the charges against the Justice Department as a whole are not substantiated.
"We have no direct evidence that they actually intimidated anybody, stopped them from voting," she said. "Two, we certainly have no direct evidence that anybody in the Justice Department said, 'We're not going to prosecute this case because we have racial double standards.'"
Thernstrom recently told Politico.com that her commission colleagues pursued the two-year-old case because they "had this wild notion they could bring Eric Holder down."
Asked if she believes that, she said Sunday: "I do mean it, literally."
Fellow commission members, though, claim to be taking the case very seriously, particularly considering the recent testimony from J. Christian Adams -- who leveled the charge that the Justice Department was applying a racial double standard. Adams also said the evidence was solid, describing the case as a slam dunk.
The commission on July 14 formally called for a federal investigation into Adams' claim that the department's Civil Rights Division will not pursue cases against black defendants.
Chairman Gerald Reynolds wrote that Adams' testimony raised "grave questions" about whether the division is "color blind" in its enforcement of the law.
Republicans on the Senate and House Judiciary Committees also are calling for an investigation into the same issues pursued by the civil rights commission.
Senate Judiciary Republicans sent a letter Friday to Sen. Patrick Leahy, D-Vt., chairman of the committee, requesting a hearing and House Judiciary Republicans wrote President Obama on Thursday asking him to direct Holder to appoint a special prosecutor to launch an investigation.
Commission members have complained that the Justice Department is failing to honor subpoenas.
Thernstrom said Sunday that she'd be "delighted" to hear testimony from Justice officials.
"I'm an evidence girl," she said.