Judge Refuses to Allow Some Crucial Evidence in ex-CIA Operative Case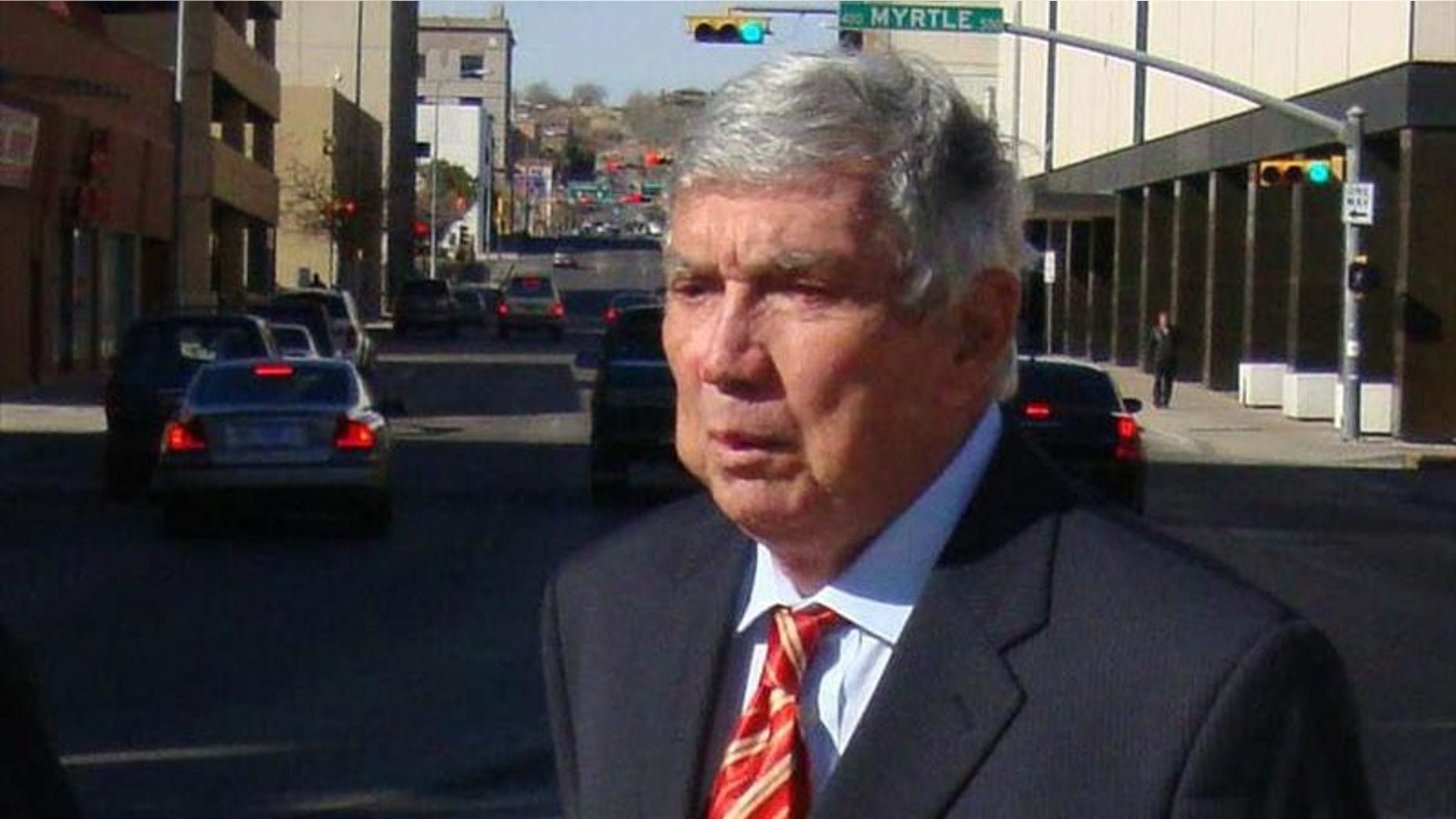 A federal judge ruled on Friday that a Guatemalan passport may not be allowed into evidence in the immigration fraud trial of ex-CIA operative Luis Posada Carriles.
The passport bore the defendant's picture, but a false name.
The ruling could undermine some of the charges against Posada, an anti-communist militant and public enemy No. 1 in his native Cuba. Prosecutors argued that the passport -- and its stamps -- indicate that Posada sneaked into the U.S. by sailing into Miami and not by crossing the Texas-Mexico border with a smuggler, as he claimed during citizenship hearings in 2005 in El Paso.
Posada, who turns 83 this month, also is accused of failing to acknowledge during those hearings his involvement in a series of hotel bombings in Cuba that killed Italian tourist Fabio Di Celmo in 1997. He is charged with perjury, obstruction of justice and immigration fraud.
Prosecutors said the passport's stamps show that Posada went to Isla Mujeres, near the Mexican resort city of Cancun, in March 2005. That's where they believe Posada boarded a yacht called the Santrina and slipped ashore in Miami.
Two of the 11 criminal counts against Posada accuses him of lying about having the passport with his picture but issued under the name Manuel Enrique Castillo Lopez.
U.S. Department of Homeland Security forensic expert Troy Eberhardt testified Friday that the passport was authentic, and prosecutors produced Guatemalan government documents showing it had been legally applied for using Posada's picture but the false name.
But U.S. District Judge Kathleen Cardone ruled that the passport had not been sufficiently authenticated to meet federal evidence rules. She said the issue was not if the passport was real, but if its contents -- including the Mexico visa stamps -- were legit.
"You've had these documents for a long time to not have set proper proof," she told prosecutors, suggesting that an official from Guatemala or Mexico could have been subpoenaed to do so. But the judge also indicated that she could reverse her ruling if merited by future testimony.
If prosecutors try to resurrect the issue, however, defense attorneys vowed to argue that there was no physical evidence, including fingerprints, proving Posada possessed the passport.
The passport was discovered in November 2005, when authorities searched the suburban Miami offices of the Carib Research Foundation, which owned the Santrina yacht. Santiago Alvarez, a chief financial supporter of Posada, is among the foundation's leaders and has been jailed for refusing to testify in this case.
Prosecutors have produced other evidence that shows Posada was in Isla Mujeres, including testimony from the Santrina's mechanic and a photograph of Posada getting his hair cut there. Still, the decision was a setback for the government since two counts in the indictment stem directly from the passport and a third relates to it.
After participating indirectly in the Bay of Pigs invasion, Posada worked for the CIA, and later served as head of Venezuelan intelligence. In the 1980s, he helped support U.S.-backed Nicaraguan "contra" rebels.
Posada was imprisoned in Panama for a 2000 plot to kill Castro during a visit there, but was eventually pardoned and arrived in the U.S. He first sought political asylum, then American citizenship, submitting to the immigration hearings that prompted the charges against him.
Posada claimed responsibility for the hotel bombings in Havana during a 1998 interview with the New York Times, saying the attacks were meant to hurt Cuban tourism, but he later recanted.
He was held in an immigration detention center in El Paso for about two years, but was released in May 2007 and has been living in Miami.
Cuba and Venezuela also accuse him of organizing an explosion aboard a Cuban airliner in 1976 that killed 73 people. A U.S. immigration judge has previously ruled that he couldn't be deported to either country because of fears of torture.
This based on a story by The Associated Press. 
Follow us on twitter.com/foxnewslatino
Like us at facebook.com/foxnewslatino