Judge Ellis calls on Mueller team to 'really sharply focus' inquiries, as prosecutors ask witness about emoji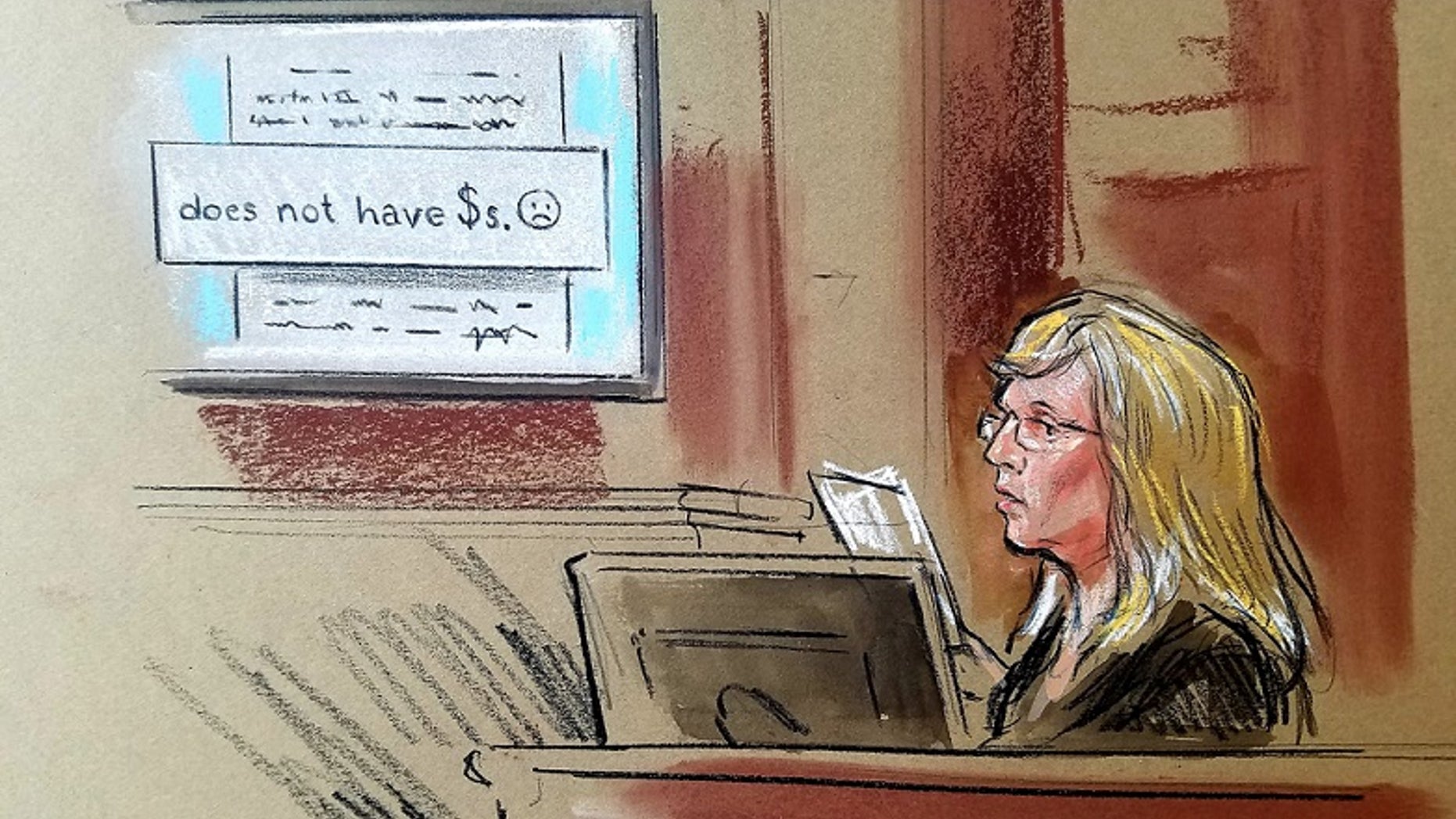 Just hours after Special Counsel Robert Mueller's team and Judge T.S. Ellis came to something of a cease-fire in their courtroom war of words, Ellis was back to admonishing prosecutors in front of jurors on Thursday.
But despite the fireworks, there were smiles in court as the day wound down. Prosecutors were questioning Citizens Bank Vice President Peggy Miceli about an email she'd sent to her colleagues that said "the business did not have the liquidity to disburse those $s ☹️."
When Assistant U.S. Attorney Uzo Asonye asked Miceli to identify the emoji at the end of the email, Miceli responded that it was a "sad face" -- prompting those inside the courtroom to laugh.
Afterward, as Asonye questioned another Citizens Bank employee, Taryn Rodriguez, Ellis interjected, telling Asonye to "see if we can't really sharply focus" the questioning.
When Asonye asked Rodriguez who ultimately owned the bank, Ellis interrupted to remind prosecutors that they had already asked that same question of another employee, Miceli -- and that they were risking getting conflicting answers or wasting time.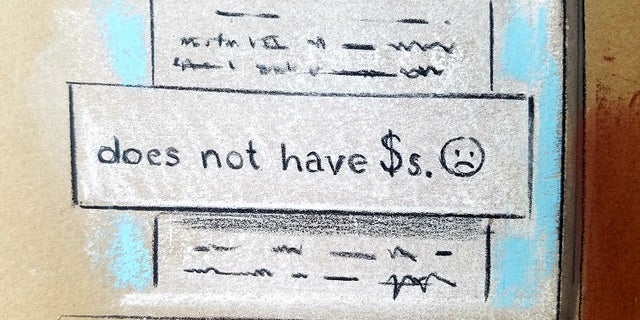 The interlude came shortly after Ellis admonished prosecutors in the early afternoon for seeking to introduce an exhibit that was dozens of pages long.
"There might be some kind soul on the jury who thinks they need to leaf through all this stuff -- and it isn't true," Ellis said. Mueller's team relented and introduced just 11 pages into evidence.
Earlier in the day, Ellis offered an apology to prosecutors in front of the jury, saying that he had unfairly chided Mueller's team for letting a witness, IRS agent Michael Welsh, sit in the courtroom before his testimony.
In a five-page motion filed Thursday, Mueller deputy Andrew Weissmann and other attorneys on the team claimed Ellis had actually granted permission earlier in the trial for the witness to remain in the room during proceedings.
MUELLER TEAM PUTS ITS FOOT DOWN, FILES MOTION AGAINST JUDGE
"The court's reprimand of government counsel suggested to the jury— incorrectly — that the government had acted improperly and in contravention of court rules," the prosecutors wrote. "This prejudice should be cured."
Despite the drama, prosecutors made progress at various points during the day in their bank and fraud case against Manafort.
Rodriguez testified that Manafort had inaccurately claimed in a $5.5 million loan application, which the bank denied in 2016, that one of his properties was not subject to a mortgage.
Separately, prosecutors also introduced an email in which Manafort appeared to warn his son-in-law Jeff Yohai that a real estate appraiser was under the impression that one Manafort properties was being used as a second residence -- prosecutors allege it was in fact being rented out.
"Remember he believes that that you and Jessica are living there," Manafort wrote, appearing to refer to his daughter, Jessica Manafort. Properties that are being rented out have a different tax burden than second residences.
The defense team is expected to begin presenting its case and witnesses next week. Ellis has a reputation for making colorful comments – and for being tough on the prosecution. Observers familiar with Ellis have said he's just as hard on the defense team, and that when the defense is presenting its case, Ellis may be equally harsh on their witnesses.
But Ellis would have to tread somewhat more carefully: While acquittals are generally final regardless of prejudicial mistakes by a judge during trial, defense attorneys often cite alleged judicial bias in requesting appeals.
On Wednesday, Ellis explained that he would not ask the defense to reveal as much information as he has demanded from the prosecution because "it's sort of like poker -- you don't have to show your hand until you're called."
MANAFORT JUDGE TAUNTS AND TORMENTS MUELLER TEAM
"Something like that, I'm not a poker player," Ellis said.
Earlier this week, Ellis seemed to accuse prosecutor Greg Andres of crying in his courtroom.
"I understand how frustrated you are. In fact, there's tears in your eyes right now," Ellis said Monday, according to a Bloomberg-obtained transcript.
When Andres denied Ellis' claim, the judge said, "Well, they're watery."
And on Wednesday, Ellis chastised Andres again for how he speaks to him. At one point, Andres responded with a simple "yea."
"Be careful about that, this is not an informal proceeding," Ellis warned.
Earlier this year, Ellis flatly said in a preliminary hearing that prosecutors were only going after Manafort for bank and tax fraud to find a way to impeach President Trump, adding that they "don't really care" about the president's onetime campaign chairman.
At the end of the day on Thursday, prosecutors told Ellis -- who has said he will help bring the trial to a faster conclusion than anticipated -- that they still expect to rest their case by the end of the day on Friday.
Among those expected to be called are two bankers who have been granted immunity in the case, as well as the senior director of ticket operations for the New York Yankees.
Manafort reportedly owed the Yankees more than $200,000 after his Ukrainian consulting business dried up in the wake of the forcible removal of Viktor Yanukovych from office.
Fox News'  Jake Gibson, Alex Pappas, and Peter Doocy contributed to this report.