John Kerry suggests John Edwards 'didn't measure up' as 2004 running mate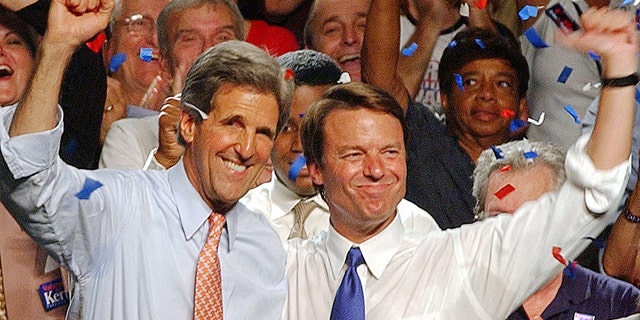 Former Secretary of State John Kerry said in new comments that he regrets picking former Sen. John Edwards to be his running mate while a top the 2004 Democratic ticket.
Kerry told CBS News in an interview broadcast Sunday that Edwards ultimately "didn't measure up" to what he wanted in a running mate.
"If you measure the qualities that you are looking for when you choose a vice president," Kerry said of Edwards, "it didn't measure up. It wasn't what we had hoped for."
Kerry was defeated that fall by then-President George W. Bush.
Edwards got into hot water during his 2008 presidential run when he admitted to an extramarital affair with Rielle Hunter, and was subsequently charged in 2011 with using more than $1 million in campaign donations to cover up the affair.
He was found not guilty in 2012 of the charges and the Justice Department ultimately dropped the case.
Click for more from the Washington Examiner.