Jobs Engine or Terror Target? Illinois Officials Split on Detainee Prison Plan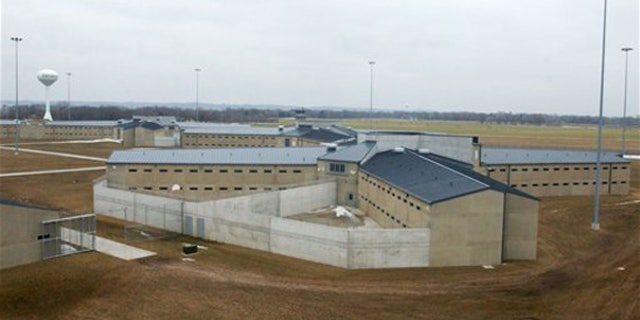 Illinois Gov. Pat Quinn and Sen. Dick Durbin said Sunday that a proposal to house detainees from Guantanamo Bay at a near-empty prison in rural Illinois would amount to a jobs engine for their state, while at least one critic warned that the move could make the local community a terrorist target.
The maximum-security Thomson Correctional Facility, about 150 miles west of Chicago, is one of several evaluated by the Federal Bureau of Prisons, and emerged as a leading option to house the detainees.
No decision has been made, an administration official told Fox News. But Quinn and Durbin treated the potential offer as a prize to be won.
"In the midst of this recession, this is the good news we have been hoping for and waiting for and now we have to capitalize on it. The competition's on," Durbin told reporters Sunday. "It's a once-in-a-lifetime opportunity."
The Democratic officials said the conversion could pump up to $1 billion into the local economy over four years and generate more than 3,000 jobs. That's potentially good economic news for the state that lost out on its bid to host the 2012 Summer Olympics.
"We want to do what's best for the people of Illinois. We understand we're in tough economic times," Quinn said Sunday. "It's going to be a federal prison providing employment and economic opportunity for many, many Illinois citizens for decades to come."
But Republicans were up in arms over the proposal.
U.S. Rep. Mark Kirk, a Republican running for President Obama's old Senate seat, circulated a letter among elected officials asking them to write to Obama opposing the plan, saying bringing Guantanamo prisoners to the state would make it a target for terrorist attacks.
"At best, these people will also be able to convert other prisoners to the cause of Jihad against America," he told Fox News. "At worst, the anger and attention that is brought to the city of Chicago and the state of Illinois would make us a target."
Senate Minority Leader Mitch McConnell told "Fox News Sunday" that he expects Illinois residents and lawmakers to object and that he and his colleagues will seek to block funding at the federal level.
"Hopefully the Senate and the House will speak on this issue," McConnell said.
But Quinn and Durbin accused Republicans of fear-mongering. They said the facility would be secure, would be located in a remote area and would hold fewer than 100 detainees.
"For those in politics who want to stir up fear, you ought to be ashamed of yourself," Quinn said, adding that the local community is supportive of the proposal.
Thomson Village President Jerry Hebeler said the move would generate desperately needed revenue for the town of about 500 residents near the Mississippi River.
"It's been sitting there for eight to nine years and our town is like a ghost town," Hebeler said of the prison, adding that a tavern recently closed and a planned housing development fell through. "Everybody moved or got different jobs."
Thomson was built by the state in 2001 with 1,600 cells, but budget problems prevented it from fully opening, and it now houses about 200 minimum-security inmates.
It is unclear how many Guantanamo detainees -- many held without charges since the beginning of the war in Afghanistan -- would be transferred to Illinois or when. Obama initially planned to close the Guantanamo Bay prison by Jan. 22, but the administration is no longer expected to meet that deadline.
If the Federal Bureau of Prisons buys the facility, it would be run primarily as a federal prison, but a portion would be leased to the Defense Department to house a limited number of Guantanamo detainees, one White House official said. Perimeter security at the site would be increased to surpass that at the nation's only Supermax prison, in Florence, Colo., the official said.
Officials in Marion, Ill., Hardin, Mont., and Florence, Colo., also have said they would welcome the jobs that would be generated from such a facility.
The Associated Press contributed to this report.